Anyone who has worked alongside or has otherwise interacted with a digital marketing expert or SEO specialist is almost certain to be familiar with the oft-repeated saying that follows: "Content is King."
Although most have heard the phrase on more than one occasion, not everyone is familiar with its origin or its longevity. Perhaps it should come as no surprise that the expression — which is now much more akin to a maxim or mantra — was originally popularized by Bill Gates, who wrote an essay back in 1996 that just so happened to be titled Content is King.
In the more than two decades that have passed since Bill Gates published his essay to Microsoft's website, many professionals have altered, added, reworked, or updated the phrase to better suit the present moment. As an especially telling example, an increasing number of digital marketing pros and SEO experts have modified the phrase to emphasize the critical need for fresh content above all else.
The updated phrase — "Fresh Content is King" — emphasizes the many benefits enjoyed by websites that feature fresh, new content on a regular basis. While the existence of a catchy expression might be convincing enough for some, it's nonetheless worth exploring the many reasons why fresh content is so critical for your website and SEO.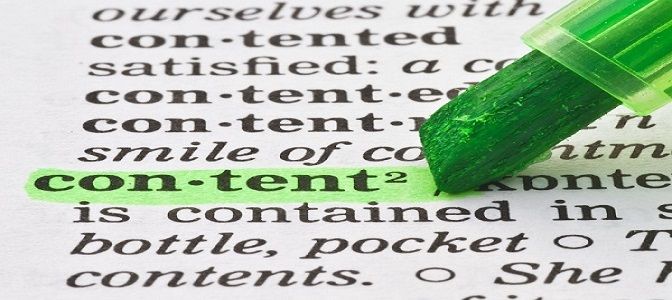 Stating the Obvious: Visitors Value New Content
Internet users rely on a host of different websites and other digital platforms to provide interesting, up-to-date, and relevant information — often in no more than a moment's notice. While a substantial portion of users develop a sense of loyalty to the websites they visit on a regular basis, that loyalty doesn't mean much if the website is not updated in a timely fashion or lazily relies on the same content that piqued the initial interest of a visitor.
Find out how to bump up your web traffic with our Custom Blogging
Building a Loyal Base of Followers With Frequent Updates and Engaging Content
Obviously, internet users value new content and prefer frequent sites that feature constant updates about whatever it is that matters most to each individual user. There is plenty of data to support this notion, so if you want to attract and retain visitors to your website, you have to offer something of clear value: Interesting, engaging, and frequently updated content.
Doing this is instrumental when it comes to building a loyal audience of readers who visit the site on a regular basis, which might be as often as several times per day if they come to expect new content will be available upon each new visit.
There is a caveat, of course, as merely providing fresh, new content does not necessarily ensure your site will build the kind of loyal readership that reliably returns day after day. The fresh content has to be genuinely valuable in the eyes of the visitor, which means it is informative, entertaining, and unique.
When creating new content for your site, it's therefore quite important to remember the value of differentiation so visitors feel as though the content they find on your site won't be found in any other place they might visit.
Explore Digital Marketing Strategy for SEO
The Impact on SEO: Search Engines Constantly Seek Out and Index New Content
All of the major search engines rely on bots or web crawlers for the purpose of identifying and indexing any newly shared content that can be included in the search results. It's an established fact that a website's search engine ranking has an enormous impact on the number of potential visitors it attracts, and these all-too-important rankings are constantly updated via the indexing process.
As more and more content from the same site is indexed, the site's ranking becomes increasingly likely to improve its position as well as its prominence among potential readers.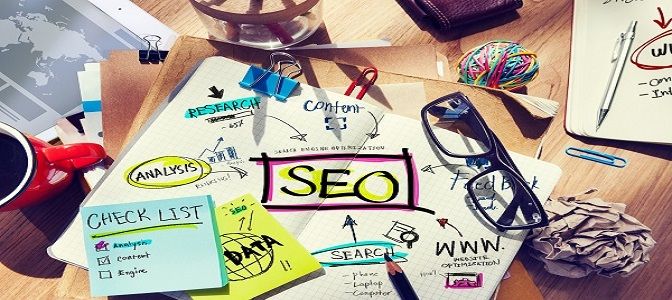 The Value of New Content and Consistent User Activity
While many websites try to "game" the system through any number of strategies, Google and other search engines understand that users expect search results that are relevant and up-to-date. As a result, Google is constantly tinkering with its algorithm to ensure that the content that appears atop its rankings is of clear value to users.
Fresh, new content that is informative, engaging, and relevant consistently attracts visitors while also ensuring they will want to return the next time a new piece of content becomes available. Google recognizes this kind of user activity and rewards the websites that generate this kind of activity (in a wholly organic fashion, of course), creating a virtuous cycle that ensures that content — fresh content, that is — continues to be king.
Need a helping hand with SEO? Learn about Pronto's SEO services
Fresh Content and Organic Keyword Optimization
Even with the sophisticated algorithms used by Google and other search engines, keyword optimization continues to remain an important component of SEO. Of course, keyword stuffing is no longer rewarded by search engines in the way it once was, which is why it is so critical that your website's relevant keywords regularly — and organically — appear in the fresh, new content you publish on your site.
When you publish new, engaging content on a regular basis, you create opportunities to utilize organic keyword optimization that will be rewarded with a vastly improved position in the search results.
Loyal Readers, Fresh Content, and Positioning Your Website as an Authority
With a loyal base of readers and a lofty position in search engine results, you and your website are far more likely to be perceived as an authority on whatever subject (or subjects) your site focuses on. As an authority figure, you and your company stand to benefit a great deal from the improved credibility that accompanies this newfound position as an expert or authority on a particular subject.
Search engines recognize when users view a website as providing an authoritative perspective on a particular subject, so your website will reap additional rewards because of this recognition through improved SEO. Without a loyal base of readers constantly looking forward to the new and interesting content your site reliably provides, it is almost impossible to develop such an authoritative reputation. This is yet another reason illustrating why fresh content is so critical for your website and SEO.
Check out How to Win with Blogging
Wrap-Up
Gina Kawalek is currently a Senior Marketing Manager at QASymphony, a leading provider of QA testing software for agile developers. Prior to QASymphony, she spent 5 years in B2B marketing at ExactTarget, Salesforce, and Insightpool.
Thanks for reading Why Fresh Content is King and Critical for SEO!