Are your online marketing campaigns just not getting the results you need? Watch our webinar or scroll below to find out the most impactful elements of a high-converting landing page.
What's a landing page?
A landing page is a web page specifically designed to capture visitor information in exchange for an offer — for example, an e-Book, a checklist, or a video. it can also be in exchange for learning more about a company through things like a demo, a meeting, or a phone consultation.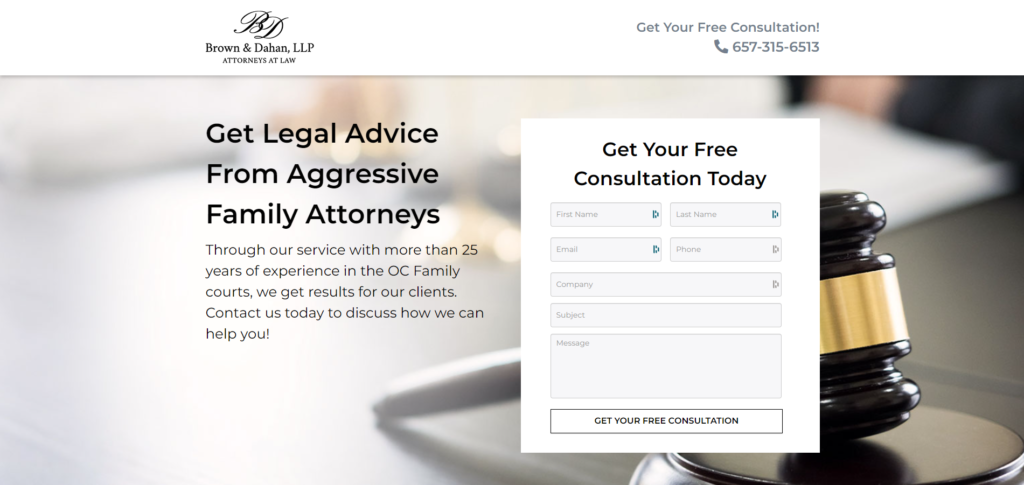 The best landing pages are optimized to get that conversion. This can be done typically through images, specific details about the offer, and reasons why the offer can be helpful to the visitor.
Once a website visitor fills out a form, they are typically sent an email with more information on what the visitor was hoping to learn more about and then redirected to what's then called a "thank you page" — a place where they can access more information. This completes what we call "the conversion path."
What landing pages can do for your business
There are two main benefits to adding the use of landing pages to your online marketing campaigns:
1. You can boost conversions
Because landing pages are so focused on conversion, you are more likely to get people to take the action that you want them to — whether that's to download an e-Book or sign up for a consultation.
You are effectively funneling visitors into a specific action rather than hoping that they meander their way through your website, go to your about us page, a service page, and a pricing page before getting to your contact page.
2. You can track campaign results
It's also a lot easier to track results when you are sending email campaigns, or ad campaign traffic to a landing page because there is a very clear flow that visitors are going through.
Let's say you have a Google Ad campaign running and people are searching for a specific keyword. They click your ad, they arrive on your landing page, and they either fill out your form or not.
It becomes a lot easier to see what's going on within that conversion path and where you need to adjust — whether you are not targeting the right keyword on Google Ads, or whether your landing page offer isn't enticing enough for them.
With these results, you can tweak different aspects of your campaigns, figure out what is and isn't working, and improve those results over time.
Your landing page checklist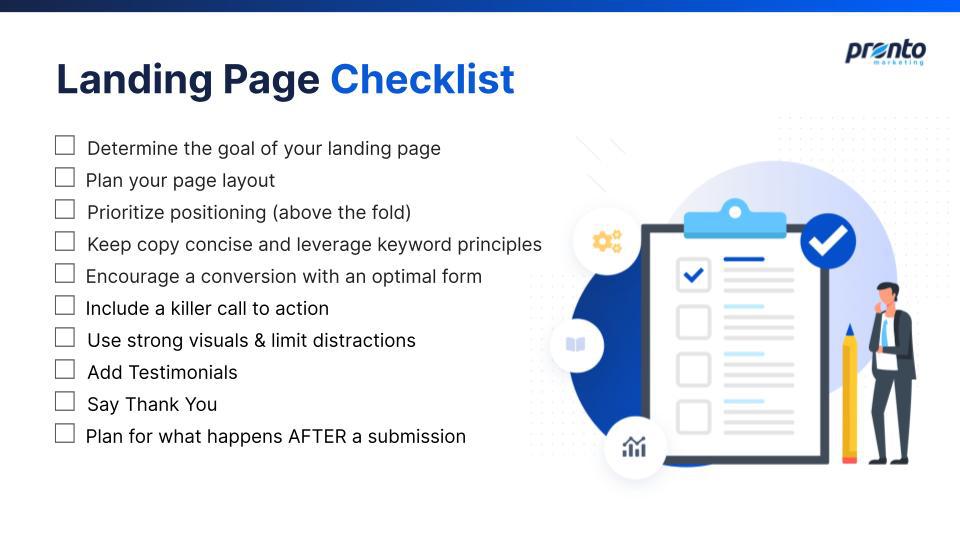 Determine the goal of your landing page
As we mentioned above, the ultimate goal of a landing page is to have your visitors take a specific action. We recommend that you only have one sole conversion goal per landing page.
Here are a few examples of good conversion goal CTAs:
Download an e-Book
Register for a webinar
Request a consultation
Signup for a free trial
Claim a discount
Having more than one conversion goal runs the risk of confusing your visitors and potentially leading them to bounce off your page without taking any actions.
Plan your page layout
Simple and narrowly focused is best when planning your landing page layout. Here's what you should consider:
Layout structure
Content
Images & visual cues
Form
All of these elements should work together to keep your visitors focused on the single task you want them to complete.
One useful page to check out is pages.prontomarketing.com, a place where you can review a bunch of different templates that we have built over time at Pronto.
Prioritize positioning (above the fold)
Above the fold refers to the part of the webpage that is visible without scrolling. It's pretty straightforward to understand why this portion of the page is important, but you really only have a split second before the visitor jumps to conclusions on what they want to do next.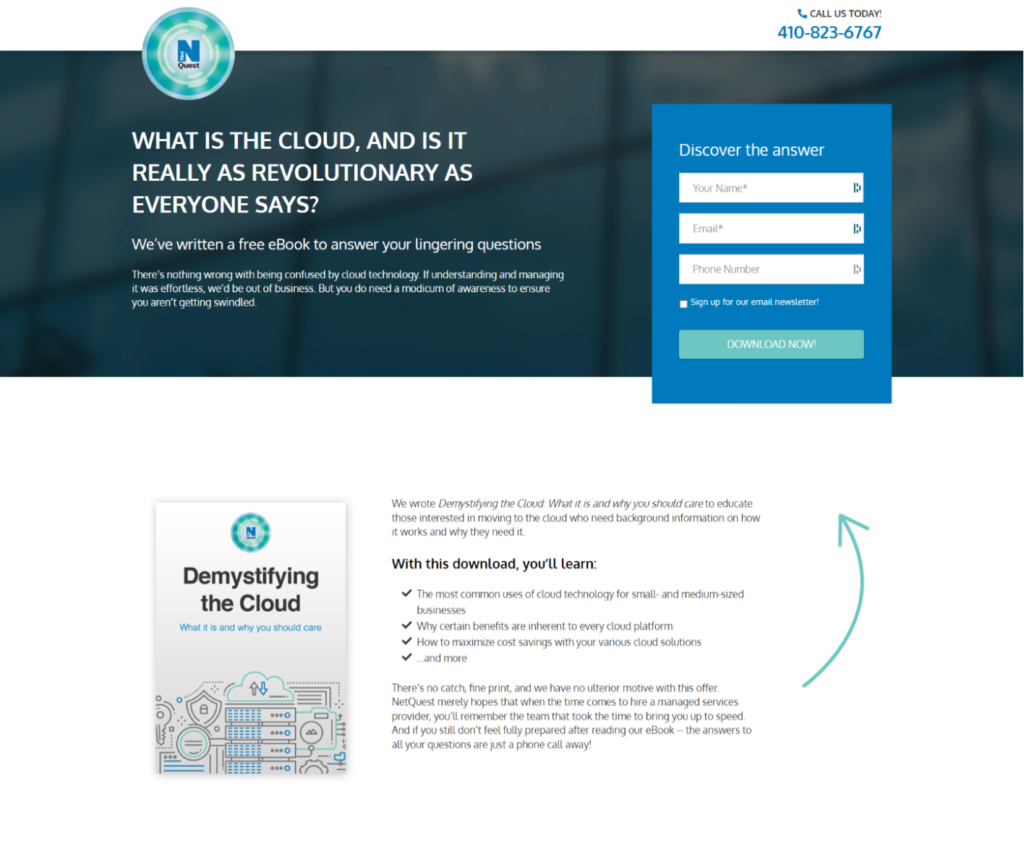 As such, you really want to make sure to grab visitors' attention with:
Visuals
Clear messaging about your offer
Offer benefits (in bullets)
The submission form
If you can balance each of these elements above the fold, you are well on your way to a high-converting landing page.
Keep copy concise & use keywords appropriately
When people browse online, they typically don't want to be greeted with big walls of text. The modern browser is busy and often multitasking.
They want to skim and take in concise, bite-sized information. Here are a few tips to keep the attention of your visitors:
Keep your headlines & copy short
Use bullet points if possible
Use testimonials, reviews, or social proof
For Google Ads landing pages, make sure you are using the keyword you are targeting
Convert more with an optimal form
We all know that people are very protective of their information, and the more information you ask, the less comfortable people feel offering it to you. We recommend keeping your forms short with no more than three to five fields.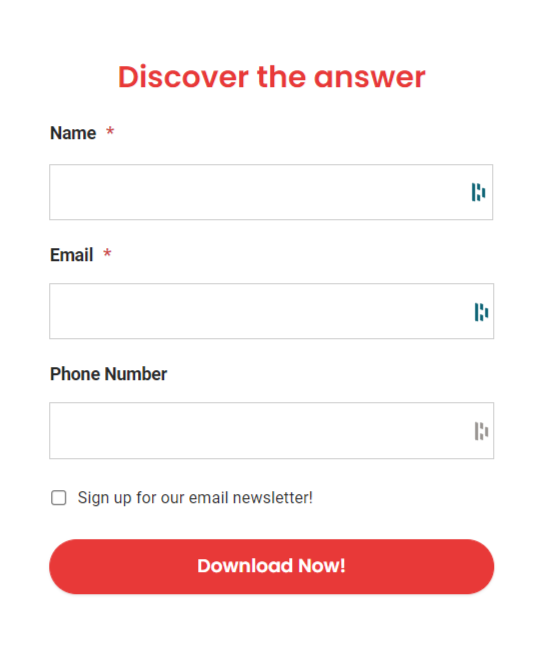 When deciding what forms to include, consider the following:
What information is really important to complete the offer?
How valuable is the offer to the visitor that he/she will want to provide more information?
Too many fields will likely decrease your conversion rate
Include a killer call to action
You should never, ever choose "submit" or "click here" as the CTA, the button on your form. Look to use something more impactful and inspiring.
There are two things to consider when deciding what's written on your buttons:
Make it clear to the visitor what is going to happen next
Use strong action verbs that are directly tied to the offer on the landing page.

Download your free report
Schedule a consultation
Connect with our experts
At least on a subconscious level, you want to let them know that they are getting something back in return for giving you their information.
Use strong visuals and limit distractions
Anything that distracts from your conversion goal could negatively impact your conversion rate. For example, you can use images that reinforce the messaging of your content. If your CTA is to download an e-Book, it would be a good idea to use an image to function as a teaser for that downloadable resource.
You can also use visual cues to guide visitors through the action you want them to take — like an arrow or an image of a person pointing. Anything that can draw visitors' attention to your form or further down the page.
Add testimonials
For some visitors, especially if they are coming from a Google Ad, your landing page will be the first time they hear about your business. They have yet to develop any level of trust in who you are and what you are offering.

Your landing page is an opportunity to build that initial trust, and you can do so by adding any of the following:
Testimonials
Review scores
Awards and/or certificates
Say thank you
After your visitors complete the most wanted action on your landing page, they should be redirected to a thank you page. While some people may not consider them as important, it's still an opportunity to drive further engagement with your visitors.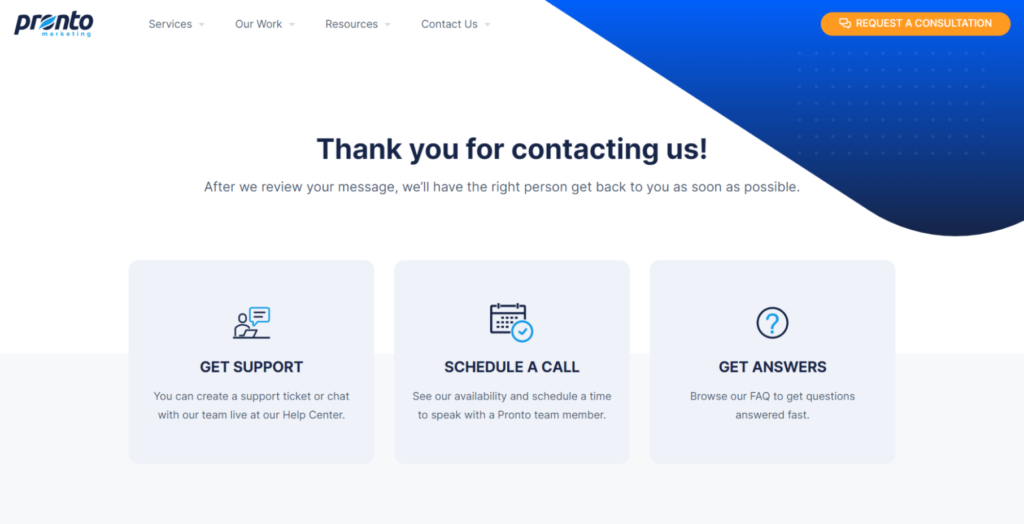 At this point, they already completed your landing page goal, so it's now OK to give them other information. You add links to your blog, to your contact page, or even just a video of you thanking them.
Use your thank you page to build the relationship further with your visitors.
Plan for what happens AFTER
Now that you got your conversion, it's time for you to deliver on your offer. Be sure to take the following actions to get the most out of your conversions:
Send a confirmation email to your lead
Notify the right internal team members
Add the lead in your CRM
Nurture qualified leads with an email drip
Inspiration & competitor research
With all that, it's time to think about building a landing page for your marketing campaign, but maybe you don't know where to start.
A great way to gather some initial ideas is to look at what your competitors are doing, and this can be done in a couple of simple ways:
You can sign up for their newsletter and see if they promote any services or products
You can go to Google and search for the same keywords you want to target and click on the relevant ads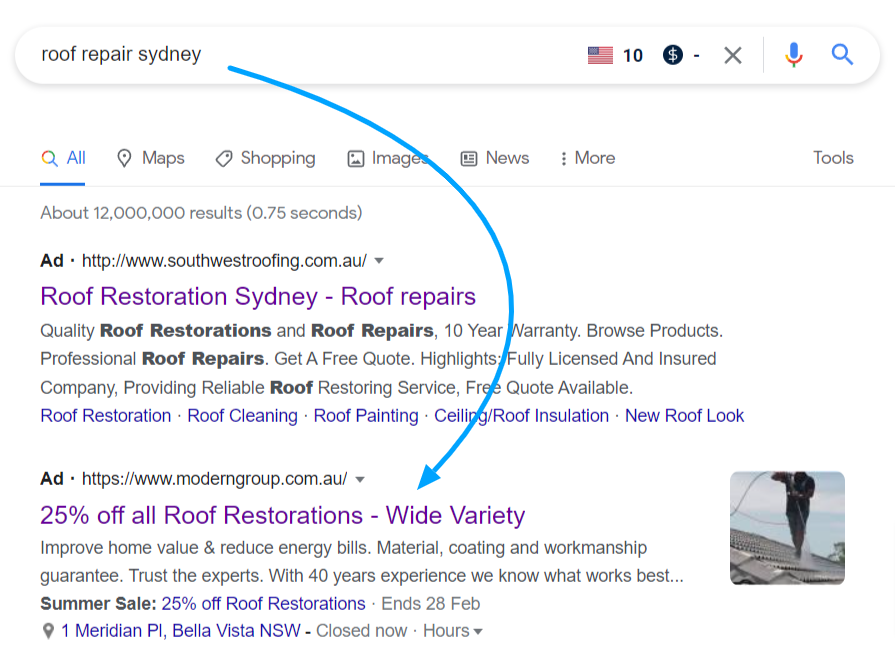 When you find a landing page, pay attention to what the offer is and how it's presented. Take note of how you can make the offer and landing page at large even more enticing.
Conclusion
Landing pages are meant to facilitate a specific action you want a visitor to take about your business objectives. But beyond this, they can improve relationships with your customers, intelligence about your business, and most importantly the success of your marketing campaigns.
If you find that your marketing campaigns are falling short, consider improving your landing page with our checklist above. If you need help identifying areas of improvement, our website experts can help with a free landing page review.