Think about the last time you were going out for dinner and wanted to try a new restaurant. Why did you choose that restaurant? If you are like most people, you probably searched online for various reviews before picking the restaurant with good to great feedback from customers. While having a positive online reputation is great for restaurants — who rely on good reviews to pull customers in — does it really matter for your business?
We all know that the modern customer and business relies on the internet to find products and services they need. They utilize review platforms, social media, and even your website to form an opinion about the businesses they find and ultimately purchase from. Don't kid yourself, they are even doing this with your business.
This opinion is often swayed by aspects like where your business shows up on search results, website layout and content, social media presence, and even reviews and listings. Regardless of what you say or do, your Reputation Management — online or otherwise — matters. The good news is you have the power to manage it.
What's Reputation Management?
Before we get into how to actually manage your reputation, it would be a good idea to define what Reputation Management actually is. At first glance, it is actually quite simple: it's managing your reputation — how people perceive your company.
Here at Pronto, we like to go a bit further in actually defining what reputation management is. To us, it's a two-pronged concept:
It's monitoring and influencing the online reputation of a business or brand.
It's the addressing of negative mentions or reviews.
When looking at reputation management, most experts agree that there are three different kinds business do:
Building – Typically carried out by businesses that are new or who are trying to build a good or reliable brand or name for themselves.
Maintenance – This form of management is carried out by companies who already have an established reputation they and their customers view as good. The goal is to keep, or maintain this reputation.
Recovery – If your reputation has taken a hit through bad reviews or any other reasons, this is the form of reputation management you should be employing. It largely consists of good marketing and self-promotion with the aim of helping you recover.
How can a business establish an online reputation?
If you are just starting a new business or looking to start managing your reputation, the best place to begin doing so is online. The reason for this is because the Internet is where the vast majority of people post their reviews and look for information and develop their opinions. Here are five ways you can build an online reputation:
Have a blog – By having a blog that is regularly updated with articles that cover everything from what your company is doing (PR) to how you use systems or even observances about the markets or products helps in establishing you as an expert. The key here is that articles need to be regular — at least twice a week — and relevant to the reader.
Get listed in directories – Much like the telephone directories, online directories allow users to search for company websites by category (e.g., what they offer). Having your site listed will help drive traffic to it where further reputation management techniques can take over.
Encourage reviews – Reviews are incredibly important. According to Etailing Group survey published on reputation.com, 92% of users read Internet reviews. To go even further, an astonishing 89% of users (according to Cone, Inc.) will trust online reviews. You should be encouraging customers to review your company and services on the various online review platforms. Even writing your own on suppliers or other companies you work with could go a long way in helping increase your reputation.At Pronto, we encourage positive reviews by using an automated customer feedback tool called SimpleSat. With SimpleSat, each time we wrap up a ticket or other communication with a customer, customers receive a satisfaction survey. Customers with positive feedback are encouraged to post public reviews to places like Google, and customers with neutral or negative feedback are routed to our customer service department to help resolve their issue.
Gain some publicity – You aren't going to establish a reputation by doing nothing. You're going to have to work on it, get out there and write articles for other blogs, do some Web advertising, and promote your company as much as you can.
Get your business social – According to Reputation.com on behalf of Harris Interactive, 78% of consumers believe it is very important to look up information and/or businesses online before deciding to interact or do business with them. Some people start this research on social media, and the number doing so will increase. If you have an active profile on the major services, you are more likely to be found and be thought of as having a better reputation.
Rome wasn't built in a day and neither will your reputation be. You are going to need to work hard on it, with near daily updates and monitoring — and be patient. Many experts agree that it will take at least three months for you to see any results, and possibly years to see a truly solid reputation established.
What steps to take to protect reputation?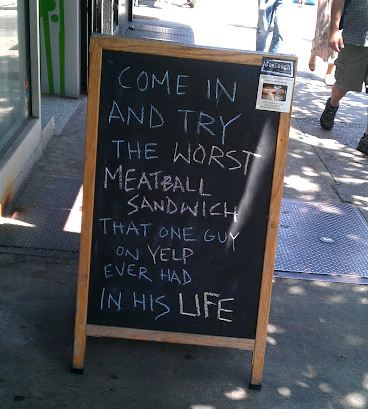 If you have already established your reputation, you should be focusing on protecting or maintaining it. Here are three tips that can help you do so:
Know what you can control – While encouraging customers to write reviews online is good, you can't control what they write. So, it is best to monitor what is being said and try to respond to negative reviews as best you can. The better option would be to turn to what you can control: search rankings. Try posting more informative and relevant articles and content. This will take longer, but it will pay off.
Know how to monitor your reputation – There are so many different ways to monitor your reputation. Some businesses trust reputation management companies while others choose to trust apps like Google Alerts, MonitorThis or Social Mention that can track specific keywords (e.g., your company name) and provide you immediate alerts when your company is mentioned. You can then take action as you see fit. The key is to look for a solution that works for you. If you are too busy to do it yourself, a management company may be a good idea.
The Internet is important – Even if your business doesn't primarily rely on the internet, it's important to know that your customers do. You should be taking steps to monitor your reputation online, especially where your customers are. Start by regularly searching for your company name and location and looking at the results and reviews people are writing. You may be surprised by what you see.
The key here is to try to maintain the status quo. If you have been doing something that works for your reputation, keep doing it, don't give up. If something is moderately successful, try tweaking it to see how small improvements work with your customers. If you do see some negative responses or reviews you should address them immediately.
5 common mistakes reputation managers make
Here are five common mistakes companies may make when trying to manage or repair their reputation.
1. Paying someone to post positive reviews
It can be tempting to work with reputation management companies that will create multiple social media accounts and post fake positive reviews all over the internet.
Regardless of how this is done, paying for reviews will actually hurt your company's reputation, especially where it shows up on Google Search results. This is because Google actually punishes websites that do this largely because the reviews aren't true. They will push your website lower in results, which will serve to damage your online reputation further.
The best way to get reviews is if a client enjoys your products or services and says so, either in person or online. Encourage them to write a review on the various relevant review sites.
2. Encouraging the trolls
The troll has become an internet mainstay. They are constantly on the lookout for opportunities to post harmful or defaming comments in order to get a reaction from people. If you see reviews or comments that could be particularly damaging, don't get into a fight with them. Many reputations have been ruined when the manager of the business sees a negative comment (maybe not even from a troll), gets angry and fires back on social media or another site. This makes them, and the company, look unprofessional and will turn people away.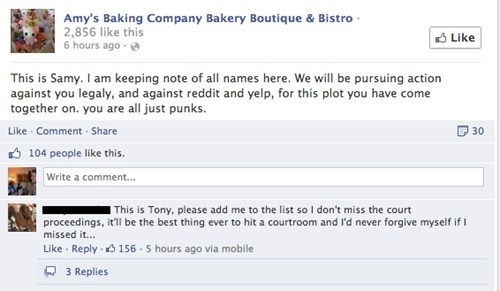 What you should do instead is acknowledge the comment as a feedback and encourage the poster to contact you directly and through a more private channel like email or in person. If the comment is slightly negative (e.g., someone had a bad meal at your restaurant or poor service), acknowledge it and tell them how you will fix it. Of course, giving them a discount on their next purchase won't hurt, either.
3. Astroturfing
This is the act of creating anonymous accounts on different sites that you use to create positive reviews, post advertising, or even lash out against negative reviews. Similar to paying for reviews, this could harm your reputation if word gets out that you follow this tactic.
In reality, this defeats the purpose of reviews — they are supposed to reflect the true state of the business, not what the business thinks of itself. It is best to avoid this tactic completely, no matter how tempting it may be.
4. Lying
Okay, we know that lying is wrong and unethical, yet many companies still go ahead and do it anyway. They may lie about products, services, results or anything online largely because it's so easy to lie through a computer screen — you see it every day with people who take on a different persona online.
It would be a good idea to resist lying completely, instead go for the opposite: Be as transparent and open as possible. Yes, there will come a time when this may make you look bad, but by being open you will likely recover quicker.
5. Ignoring the customer
Similar to lying, this may seem like common sense to many. The customer is the reason you remain in business; you are there to serve them so ignoring them will turn them away. If the customer is angry or upset, ignoring them is 100% the wrong thing to do. It makes it look like you simply don't care.
So, you should aim to be prompt with responses and always try to address everything. Yes, this isn't possible all of the time, but if you try to get to everything people will be more likely to view you in a more positive light, thus giving you a better reputation.
Wrap-Up
Here at Pronto, we realize that Reputation Management isn't easy. But, if you invest the time into managing your reputation, the payoffs will be greater. If you are looking for some help staying on top of your website, blog, and social media, we have affordable monthly services for each of these areas that are key to your positive business reputation.