Online advertising is a tried-and-tested method of creating brand awareness, generating leads, and bringing in sales. However, there have been many changes in recent years, with the rise of ad blockers, stricter algorithms on social networks like Facebook, and an increase in privacy awareness that limits targeting. Even if you have 1,000 Facebook followers, any one of your posts will be lucky to reach 50 of them, and the advertising options used to amplify your message are less effective than they once were.
Despite these changes and challenges, the Types of Online Advertising remain effective and it should be integrated into your marketing strategy. It offers several advantages in that:
It drives relevant traffic to your website fast
It presents increased targeting options that can be done even on a limited budget
Valuable keywords can be targeted for SEO campaigns from accumulated data
It provides detailed and accurate ROI reports from your money spent on online advertising
Consumer behavior trends can be determined by analyzing collected data
Brand awareness can be achieved in competitive spaces on different advertising platforms
Already running Google AdWords campaigns?
Read our ultimate checklist for managing Google Ads like a pro!
Paid advertising options
Google Ads has been the mainstay of online advertising. At Pronto Marketing, we provide a specific Google Ads service designed to help small businesses manage their campaigns and get qualified leads for them. However, there are other advertising platforms that can help your business and brand to generate leads, increase sales, and define user behavior.
1. Bing Ads
Bing Ads are effective for capturing traffic from Bing and Yahoo, the top two search engines after Google. As advertisers, you can reach 15-20% of total search engine share because Bing powers ads on Yahoo as well as on partner sites and its own. Also, your dollar will go farther because bids on Bing are significantly cheaper than on Google Ads.
To make the most of Bing Ads, use negative keywords to keep clicks on targeted phrases only and to minimize extraneous spends. You should also keep track of your ad copy, analyze it, and optimize it for more click-through rates. Also, segment your campaigns by desktop and mobile for accurate tracking.
2. Facebook ads
Facebook has hundreds of millions of users across a mixed user base, making Facebook ads a viable online advertising platform for all types and sizes of businesses. You can place ads that target demographics and not just key phrases, so you can reach a specific audience or market.
Get the most from Facebook ads by duplicating your top landing page, customizing it for those who visit your Facebook page, and sending your Facebook traffic there first. Also, determine who your audience is or who you wish to target and focus only on this group with ads. To maximize value from Facebook ads, leverage the platform's retargeting tools to show ads to people who have visited your landing pages without taking action. Utilize FB Ads Library to gain insights into your competitors' advertising strategies and identify trends in your industry. By analyzing successful campaigns in the Facebook Ads Library, you can refine your own ad content and targeting methods, ensuring a more competitive edge in the dynamic online marketplace.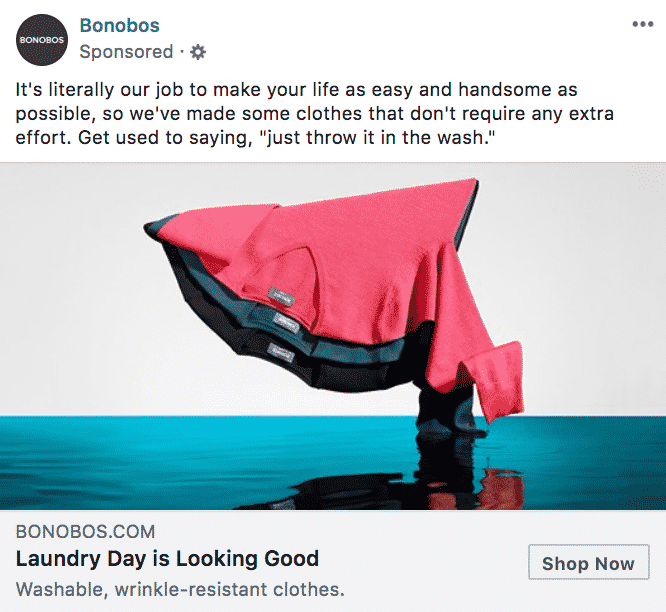 3. Instagram Ads
Instagram is useful for consumer brands to generate leads and boost sales, especially if your target audience is very active on this social media platform. In fact, Instagram has over one billion active users every month and 80% of all the accounts follow at least one brand on Instagram.
To fully leverage your Instagram Ads, you should have a clear and actionable CTA such as "buy now" or "shop now" instead of "find out more info" that links to your website or eCommerce page. It is also important to note that Instagram is a visual-centric platform, hence, you should be posting high-quality, attention-drawing, and self-explanatory pictures that can quickly grasp the attention of your audience for your ads.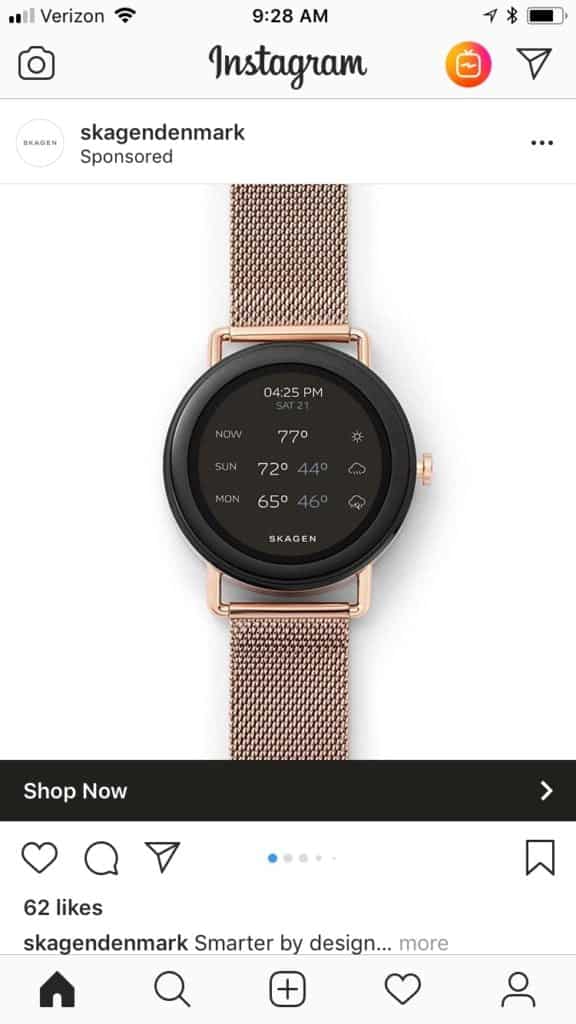 4. Twitter Ads
Twitter Ads are ideal for building an audience of interested followers and picking up retweets at affordable rates.
Get the most bang for your buck on Twitter by using promoted posts for tweets that provide interesting content. These posts should include a link that goes back to your website. Use the promoted account option to get followers and build your Twitter base. Other options on Twitter include a recurring Promote Mode that pushes your most popular tweets every month for a set fee, and boosts for app installs and downloadable content and videos that you feature in your feed.
5. LinkedIn Ads
LinkedIn offers a dedicated social network for professionals that reaches hundreds of millions in your target markets. Ads on LinkedIn are similar to those on Facebook, but with the added advantage of segmentation based on key professional demographics like title, seniority, and skill set. Campaigns can be targeted to be seen by specific LinkedIn Groups that are made of professionals with similar interests.
Maximize ROI by using an image for a higher click-through rate and bid at the high range of the "Suggested Range" or higher for better placement and more impressions. While the cost per click on LinkedIn is slightly higher than on other social networks, the targeting is more precise, and if you are aiming to reach business decision makers, you have a better chance of cutting through the noise at the right time. Currently, there are several types of ads you can run on LinkedIn, including text ads (similar to Google and Facebook), Sponsored Content, and Video ads.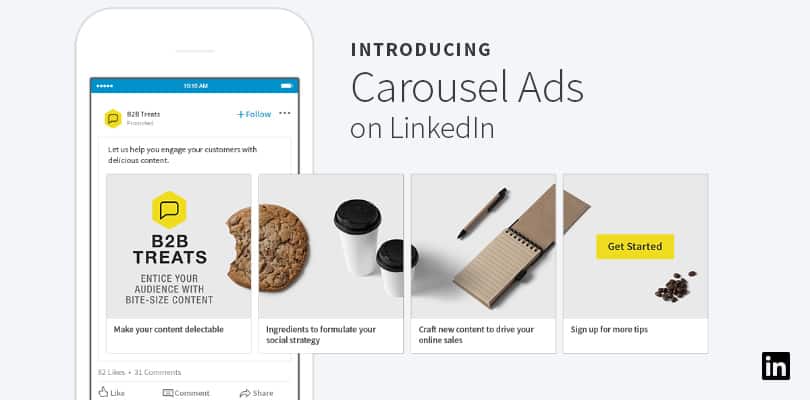 6. Yelp Ads
Yelp has millions of unique visitors every month searching for local businesses to fit their needs. Ads get prominent placement through search results as well as on business details pages. There are different targeting options based on whether your business is local, regional, or national.
Stay on top of your Yelp profile and business page by allowing all reviews and invest time every week to address the negative ones. Ensure that your business page has a high rating and mostly good reviews before you drive traffic to it.
7. YouTube
YouTube advertising is managed through Google Ads and allows you to display your video advertisements to a large audience of potential prospects based on several possible targeting options. You can target based on keyword search, channel type, content format, industry, and even other websites where Google's display network is able to show ads.
To date, there are three types of YouTube Ads: TrueView Ads, Preroll Ads, and bumpers. Combined with robust placement restriction options to ensure your ads only show up with content that you deem appropriate, this is currently the best way to get video in front of a paid audience.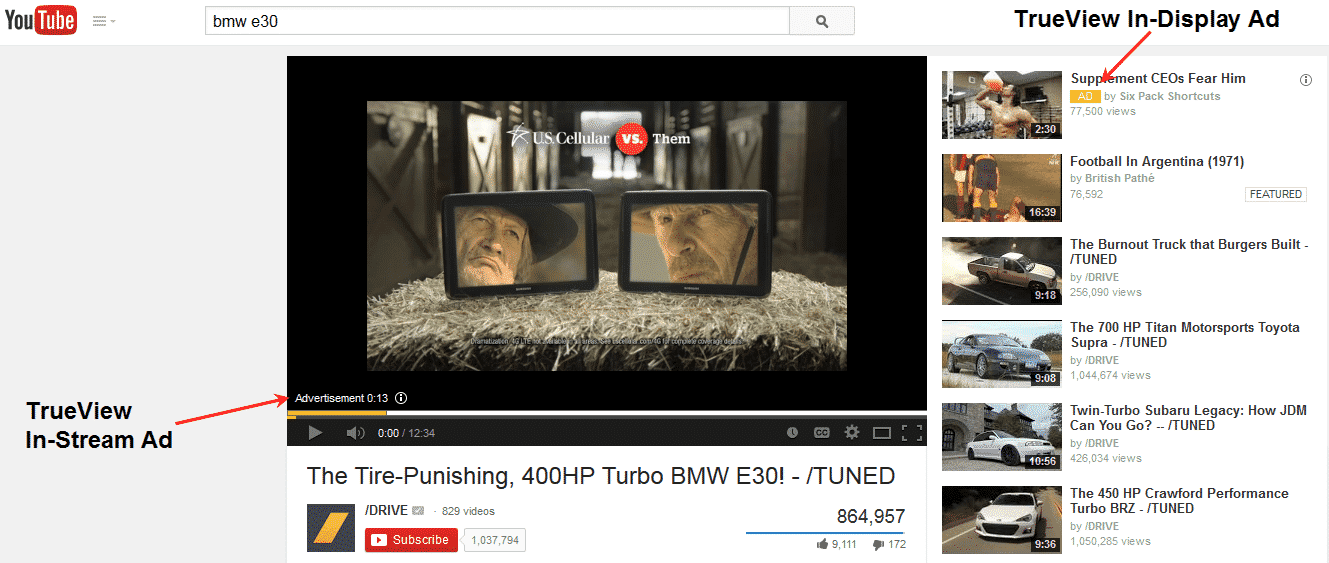 8. Reddit
Reddit is the 13th most popular website in the United States, generating more than 1.5 billion visits as of August 2018. Known as the de facto message board of the Internet, its advertising platform has grown in popularity and prominence in recent years. Targeting options mostly revolve around selecting relevant subreddits in which to display your content, and unlike other social platforms, it's important that you invest time in producing organic content to build up credibility (karma) in the system before running your ads.
With the right combination of value-add content and relevant ads targeting the right groups of people, you can reach a huge number at a relatively affordable rate.
9. Taboola
Taboola is a content discovery and native advertising platform that allows you to reach your target audience with something called native advertising to a variety of content sites.
Native advertising is a type of ad that looks like the content that the ad is placed within. Taboola ads get you in a number of different spaces across the web that you can't reach through the traditional online advertising platforms mentioned above.
Online advertising is becoming increasingly more difficult to pull off with traditional methods because people are simply becoming blind to them. The most effective way to combat this is by using native advertising, which simply indicates ads that look like they belong to the medium you're viewing them in.
It sounds counterintuitive, but the best way to get noticed is to actually blend in.