What makes Pronto's Technical Support special?
A feature-rich WordPress platform
Developed over 10 years and maintaining thousands of sites every day
Active and passive measures to stop attacks
Prevent hackers from finding your admin login page
Two-Factor Authentication
Make sure only you and your team can access your WordPress Dashboard
Keeping your site's traffic secure through encryption
Reduce risk of brute force attacks
Harden your site's security
WordPress Security Plugins
Protecting your data at the source
Secure File and Server Permissions
Preventing unauthorized access to your site files
Protects your website from spam, fraud, and abuse
Prevents downtime due to DDoS attacks
Encrypted SFTP and SSH connections (no FTP)
To keep your files protected
Latest Stable PHP Version
Keeping the backbone of WordPress strong
Latest WordPress Versions
Squashing bugs and boosting site performance
Helps to make sure your site loads quickly
Reverse proxy, HTTP cache, and load balancer
Host your site near your customers
Get the best of Google's Cloud Network
Helps to keep your site loading quickly
Using New Relic to highlight and eliminate performance issues
Execute simultaneous WordPress tasks quickly
Reduce website bloat by removing unused media
The largest, fastest, and most secure network on the planet
Ensure your visitors see your pages instead of 404 errors
If your site is compromised while hosted with us, we'll fix it for free
Work directly with WordPress support specialists
We use a clone of your live site to test site updates
Dedicated WordPress testers to keep your site up-to-date
We will never stop improving!
New security, performance, and reliability features added frequently
Free SSL Certificate & CDN
All from Technical Support
Unlimited 24/5 Website Edits
Unlimited  Website Projects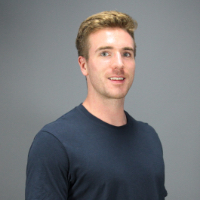 To learn more about all plans, speak to Adam!
Let's talk about which plan is right for you!
Adam Porteous
Head of Accounts
12 WordPress Performance Tips to Get Your Site in the Fast Lane
Schedule a Free Technical Support Consultation
Submit this form to request a consultation of your technical support plan.
Frequently asked questions