Ever think there ought to be a better way to book consultations or sell classes online?
Today, we're happy to confirm that you're absolutely right.
Over the last few months we've had numerous clients ask us for an easier and more professional-looking way to schedule time-based events through their Pronto website.
After understanding exactly how this needed to work for them and extensive testing, we're proud to say that this new feature is ready for you.
If you're a Website Plus or eStore customer, you now have access to the Appointment Booking feature, just submit a request here in order to get this project started with our team.
To help show you exactly how our new Appointment Booking functionality will help your own business, we've put together some common use cases. If you want to know how it can help your business specifically, click here to find a time to speak with our marketing experts and we'll be able to brainstorm and help!
Real World Use Case #1: Book a Class
One of the first clients that asked us to build this feature into the Pronto Platform was a fitness center wanting to make it easier for their clients to make class bookings.
Originally they had been using MindBody to manage their online bookings with an embedded booking calendar. They repeatedly got feedback from their customers that the booking process was quite clunky and at times overwhelming. Customers did not like having to leave the site to book their class. To them, this disjointed purchasing process looked unprofessional and provided a bad customer experience.
With our help, they were able to go from this overwhelming booking page that resulted in a disjointed booking process that caused users to give up and our client to lose sales: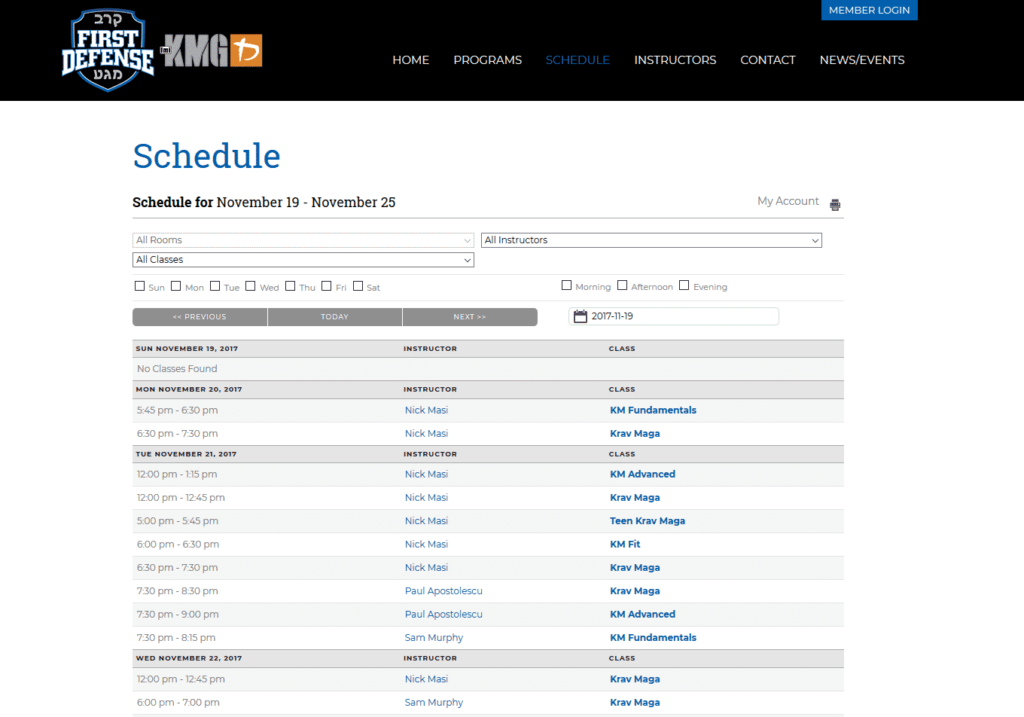 To this more streamlined booking page, complete with integrated payments without having to make the user leave their site.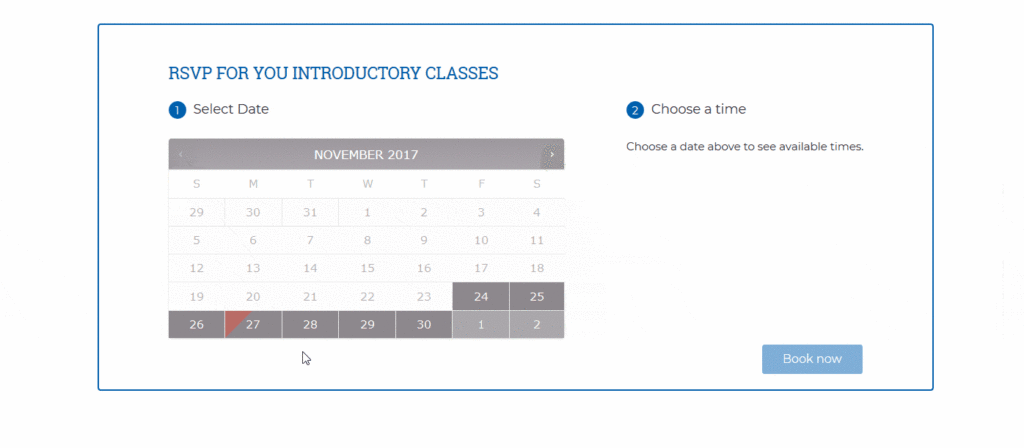 Making the change from MindBody to Pronto's Appointment Booking feature has simplified the process for both the end user and also our client resulting in happy customers and more classes booked.
If your business sells classes or does group events, the new appointment booking feature is going to make this critical aspect of your customer's experience easier for them and for you.
No matter how many different classes you offer, the times the classes run or the amount of people that are able to join a class you'll be able to easily set this up and don't forget, we're here to help.
Not only that, you'll be able to create custom payments for each class type or even a recurring subscription (with the help of our subscriptions feature) to sell classes on an ongoing monthly basis.
All resulting in a better experience for yourself and your users.
Real World Use Case #2: Professional Services Consultations
If you sell time by the hour or provide professional services like Legal Counseling or Tax/Accounting Advice your time with clients is critical.
Closing new prospects means solidifying a date and time that works for both you and the potential client. And you need to do it reliably in as few steps as possible. If the process is confusing or there is too much back-and-forth on available times, you quickly lose an interested lead.
With Pronto's new appointment feature, you can get a streamlined process up quickly so new and existing clients can access your schedule and book consultations by the hour.
Best of all, you can set it up so that only certain hours of the day are available for booking by clients to ensure you're not going to be interrupted during your lunch break or times where you have other things set to do.
If your business has several people available to take bookings you can even manage them all from a single booking calendar, making it easier for your clients and easier for you to manage.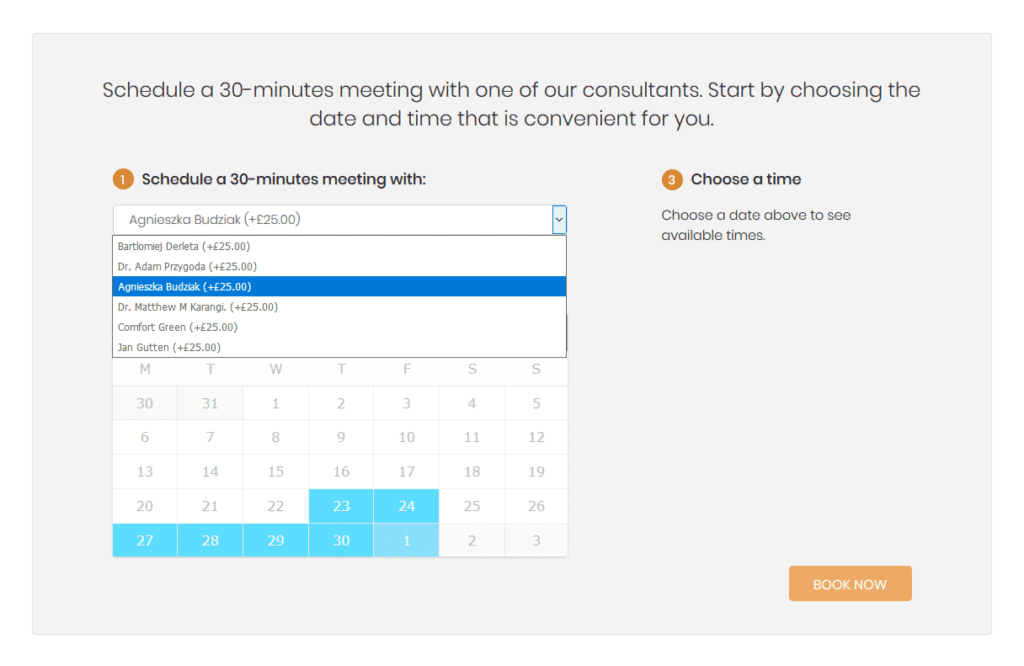 If you are ready to:
Improve the way users book time / classes with you
Increase lead flow and bookings
Simplify how users interact with your website
Schedule a consultation with one of Pronto's Marketing Experts and let us guide you on how to best implement the Appointment Booking feature for your business.
About Pronto's Advanced Website Development Services for WordPress
With our Website Build & eCommerce Development offerings, we give business owners advanced website functionality typically available only to organizations with sizable in-house teams or those paying large sums for custom development projects.
If you're unsure whether an upgrade to your site makes business sense, schedule a call with one of Pronto's web experts by clicking here. We can share some of our experience with you and give you our best assessment. No obligations asked.