Background
Almar Industrial Supplies is one of Australia's leading industrial tools wholesale and retail trade stores. Almar supplies tools to tradespersons, civil construction & engineering companies, local governments, schools, the fire department, large mining contractors, welders and more.
The Project: Adding New Products and Pages to Update eCommerce Site
Almar already had an eCommerce website offering their products directly to customers, and wished to make updates to their online store to highlight new promotions and inventory.

As part of the request, the client shared JPEGs showing the promotional banner they wanted to add
They requested 3 changes to their site: a new homepage banner, a special catalog to add to their online catalog page, and 9 new products that they wished to add to their website. The industrial supplies retailer prepared JPEGs and sent them to the Pronto Support team to implement.
The Website Update Request
An email to the Pronto Support team got the project started:
Good Morning,
We have a supplier that is distributing catalogs on our behalf in January with specials for January and Feb. I wonder if items on the attached spreadsheet could be added to the website.
And also is it possible to remove our Almar catalog that is featured on the site as it finishes being relevant today and replace it with the Kincrome special offers?
Project Breakdown: Product Pages and a New Catalog Implemented in Less than Three Weeks
Our support team created a new "Back-to Work Tool Sale"  banner using images from Kincrome's extensive library. It took only 4 days to complete the first mockup for the new homepage banner.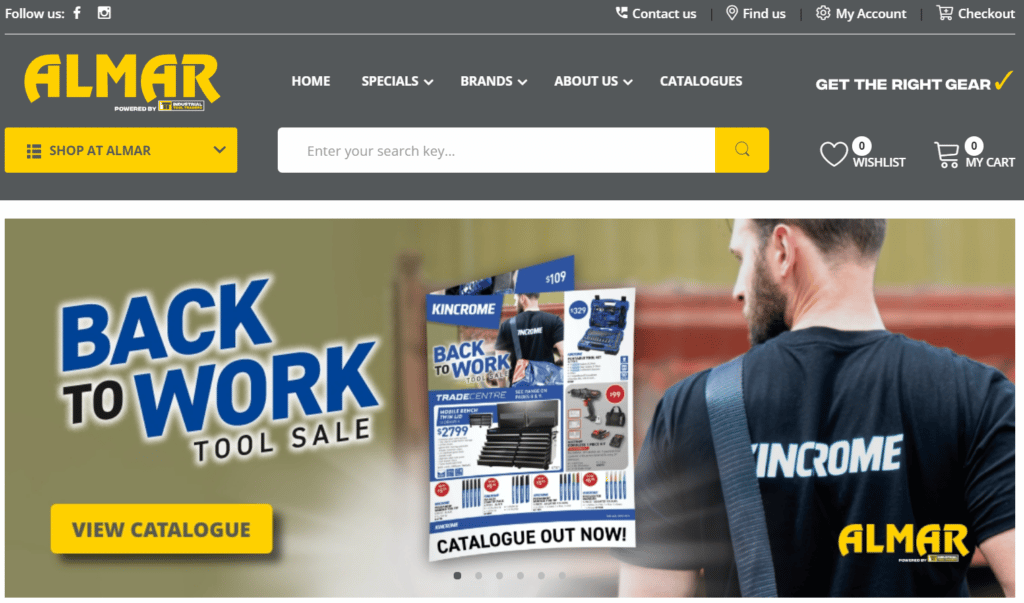 The added banner featuring Almar's new campaign
The client was very happy with the results, and replied quickly with positive feedback on the baner. Our developers then quickly replaced the existing banner on the homepage with the approved "Back-to-Work" version.
The customer provided media files for our developers, who used it to add a new Kincrome Catalog to the site's catalog page.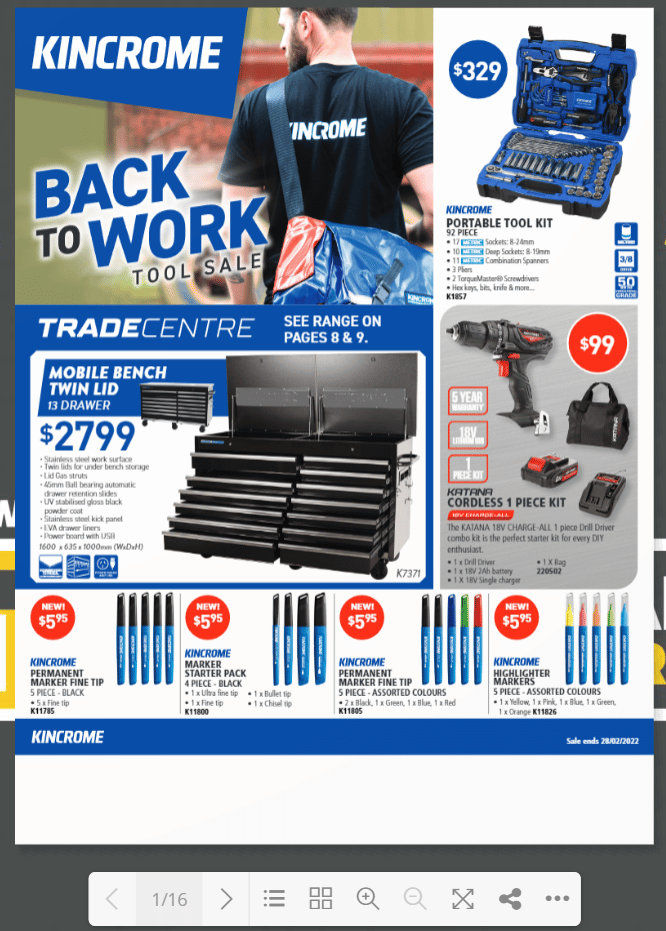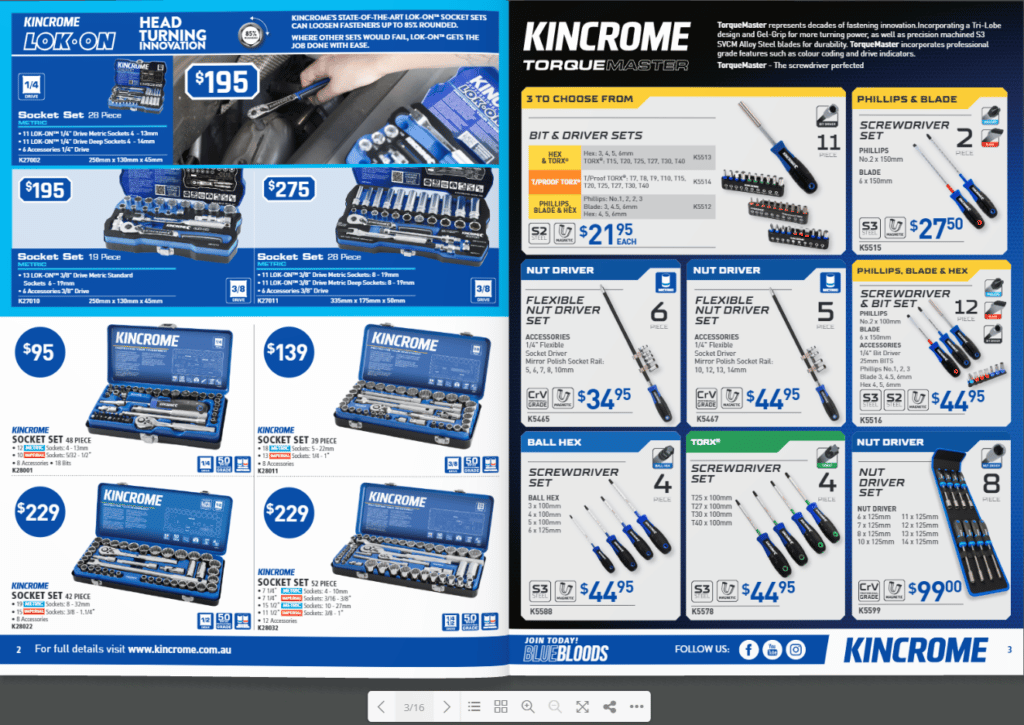 The new Kincrome catalog with an eye-catching page-turn effect
After this, our team moved on to creating 9 more pages, with each one featuring a new product from the store's Kincrome line.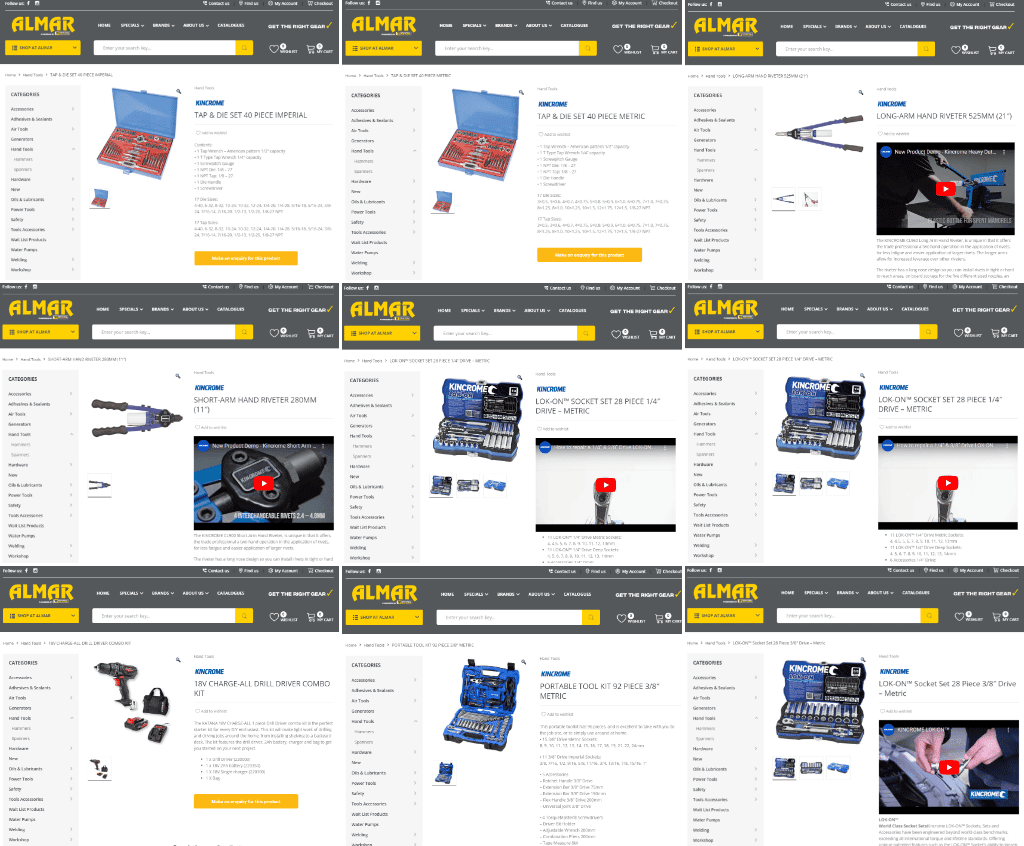 Pages of new products added to Almar's eCommerce store
Project Outcome and Next Steps
The new product pages and banner were approved, and the client was delighted with the results.
"This is absolutely perfect. Thank you so much for doing such a great job with this." — Soraya Barnham, Almar Industrial Supplies 
Updating an eCommerce website can be a tricky task, especially for a company with a large inventory such as Almar. Our support team worked quickly and efficiently to get the new features and pages seamlessly onto the site, and managed to complete the project in just 13 business days.
After working with Pronto Support, Almar Industrial Supplies have new pages and banners that allow them to offer customers their full range of products for their updated eCommerce website.
Pronto's WordPress Support team can help you build your own eCommerce tools or complete any other website edits or projects you have in mind — all for one monthly fee!
Request a free consultation, or if you're already a client – submit your support request here.