This article will look at how small to medium-sized businesses can develop their own in-house marketing teams. While many firms may balk at the idea of hiring full time employees (at least three) for marketing, the vast majority who make this investment realize it pays for itself many times over. It's well established now that the most effective marketing is inbound: engaging with specific customers and drawing them to your business by offering the information and services that they are looking for, rather than trying to reach everyone by interrupting them with advertising. Inbound marketing is where in-house teams excel.
The fact is, we all live in a highly distracting world and we've all become skeptical of interruptive advertising. Most of us now only do business with those whom we trust. This means you have to establish your company's credibility and gain the trust of the people you want to be your customers. And to get that message out, you need to do more than just make noise.
Inbound marketing relies on creating useful, targeted information for specific groups of customers, and that requires strategy, research, and customized content creation. Technologies are at every step, and success depends on a combination of analytical thinking and creativity. This means specializations and specialists, and while the temptation will be to outsource these roles, the fact is, outsiders will never be able to really understand your company as deeply as they need to to create truly effective strategy. You need people in-house who know your culture and your customers.
The good news is it's never been easier for small businesses to achieve real results with inbound marketing. The first step, as we will see, is hiring a marketing leader. They will research your competitive environment and develop short- and long-term strategies for success. Once this person is up to speed, you'll know who you need to reach and how. They'll help you build your small foundational marketing team who will launch campaigns that engage with your target audience and draw them into your sales funnel.
Building your own marketing team means reducing your reliance on freelancers and agencies and investing in full time internal hires. It also means ending your reliance on luck, because at the core of any successful marketing campaign is researched and customized strategy. When done right, your marketing team will become a profit center, paying for itself and driving the growth of your business. This article will show you how to do it right.
Early days: "The pre-marketing team"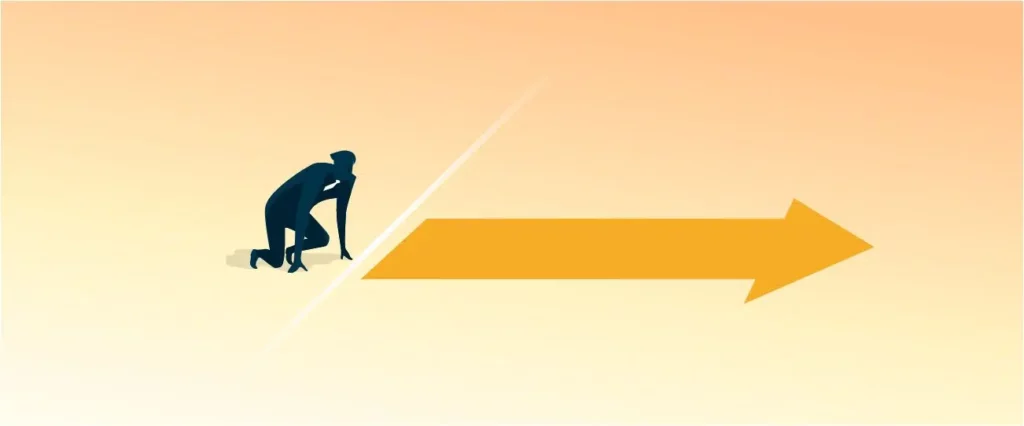 Most companies don't start out with large in-house marketing teams already established. Often, existing leadership takes on the role until the demands exceed their capabilities. When that point is reached, they typically hire consultants or create a dedicated marketing role with the expectation that the person will handle everything. This can be considered the "pre-marketing team" stage, and while most companies go through it, the successful ones grow out of it. Getting stuck in this stage means wasting a lot of time and money.
Below are the most common types of roles that result in these early days, when non-dedicated staff handle marketing alongside their other duties, or a single person is tasked with all things marketing. While these may seem like the best or only solutions at the time, they are, in fact, various ways of neglecting your marketing, and growing less than you could. You can think of this as the period before a marketing team is turned into a profit center.
If you've had people in any of these roles and got results that were less than what you were hoping for, you're not alone. It's a phase that many companies go through. At some point, successful companies realize that keeping marketing on the sidelines or leaving results to chance won't achieve positive outcomes. At this point, it's time to create your own marketing team.
Let's find out how.
The 5 Stages of Building an In-House Marketing Team
Stage 1: Hire a marketing leader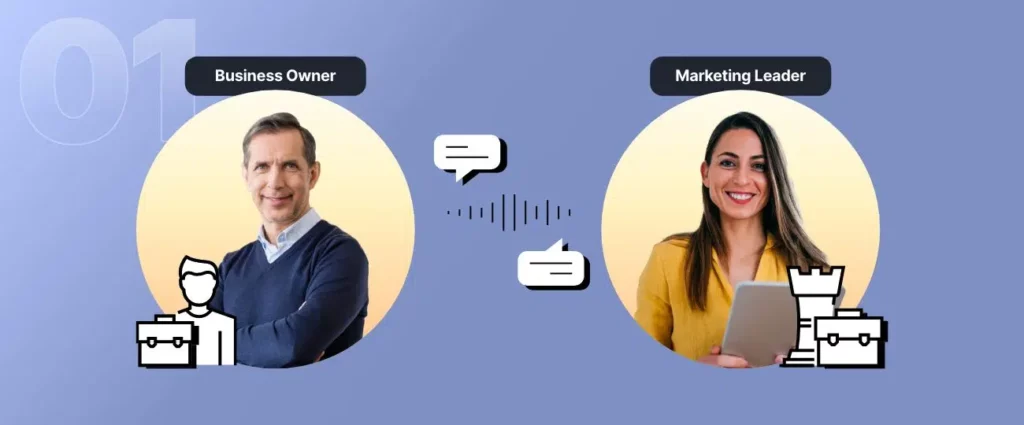 Job Description
Once this position is filled, the first activity will be to build and launch a quarterly marketing campaign to begin gathering data. The team will likely start with some low-hanging fruit and achieve some quick wins. More importantly, they'll use the data gathered from these results to optimize future quarterly campaigns for the highest ROI.
Job Description
Points to Note
Stage 4: Become self-sufficient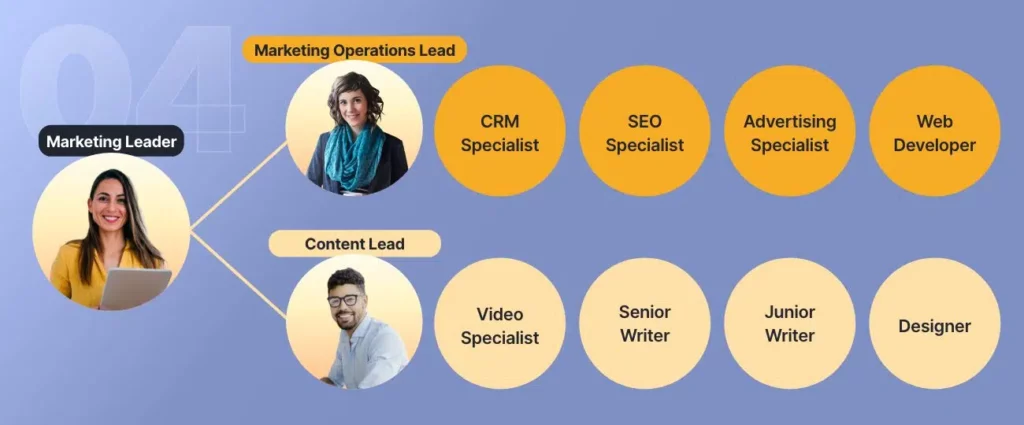 Company size
While many companies may stop at Stage 3, success begets success. If your team is excelling and your company is growing beyond expectations, the natural next step is to bring all marketing in house. Up to this point, some gaps were still being filled by agencies or freelancers, both of which have their limitations. With a fully in-house marketing team, you can scale your marketing further, increase quality/brand consistency, and reduce total expenses. The following roles are increasingly specialized.
Job Description(s)
Points to Note
Stage 5: Achieve inner peace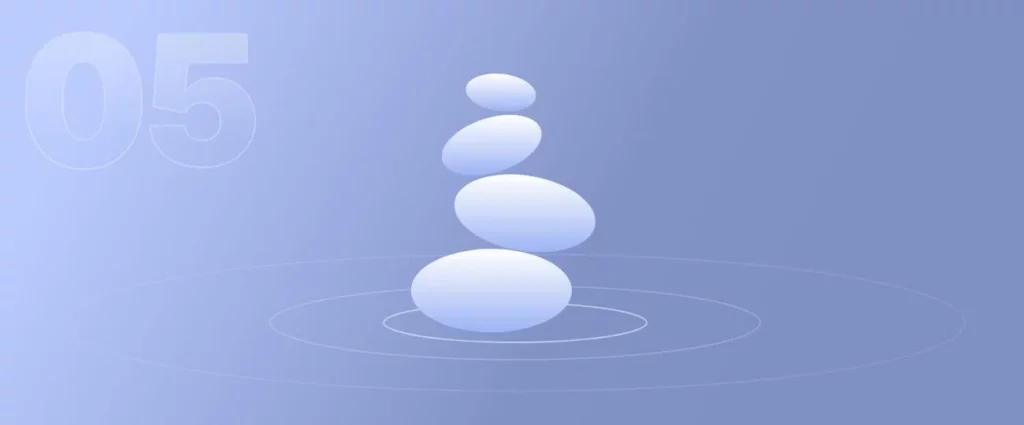 Stage Description
This stage is the ultimate goal of building a marketing team: they're operating efficiently and independently, and you're receiving high-level reports and making executive decisions when required. Stress levels are low because you have confidence that your marketing is working well. The market still changes and you still have competition, but you have the right people in the right positions to keep you competitive and successful. In the end, you have more time to focus on the things you care about
This final stage is essentially Stage 4 becoming entrenched in your company culture and operating procedures. Because you have agility baked into the team structure, it can adapt as needed, filling or removing positions over time based on demand. Financially, in Stage 5, the marketing team is paying for itself many times over.
Some companies may achieve this zen stage sooner. Well into Stage 3, you should have a functioning marketing team that can operate without much oversight or direction. If your content creation and channel management needs are low, your team may already have negligible reliance on external vendors and freelancers. And a healthy Stage 3 marketing team will grow only as needed, and each new role will pay for itself.
A full-time or fractional/part-time expert who reviews the state of your marketing, plans your strategy, and prepares to hire your first two marketing specialists
The addition of the first two key members of your team under your marketing leader: an analytical/technical marketer and a creative/content producer
Scale your marketing team with functional specialists like copywriters, SEO experts, videographers, and SocMed experts
Begin eliminating all reliance on external vendors by expanding your marketing team into a completely in-house operation
Feel free to focus on what matters most to you, because the machine is operating independently and delivering growth
Common Pitfalls
But life can't be that easy, right? The truth is you won't make it to Stage 5 without tripping a few times along the way. Everyone does.
Here are the five most common mistakes:
Taking on too much yourself – Trying to handle everything — because no one can achieve the quality you demand — is one of the most common pitfalls of business owners and leaders. Lacking the ability to prioritize the important tasks, and the will to delegate the rest, inevitably leads to stretching yourself too thin. It's undoubtedly true that no one knows your business as well as you do, but at some point, all successful organizations need collaborative leadership.


Not hiring a leader early enough – Hoping that someone will just "step up" and become the leader that you want them to be is another common delusion. It's essentially leaving success to chance. Maybe you feel your marketing knowledge is enough to achieve some short-term success, but think about the consequences of that success: If you grow, are you able to keep increasing the time you commit to marketing? (See previous point.) And if you start hiring marketing specialists, are you able to grow a team yourself, too?


Looking for "the one" solution – There are a lot of agencies out there claiming unicorn capabilities, offering turnkey or set-and-forget services, and promising big results. The hard truth is that there is only one reliable system for capturing market share and growing a business: start with strategy, focus on quality, and play the long game. For every overnight success you hear about, there will be countless failures — companies that wish they'd invested in their own marketing team before they wasted time and money trying to find a shortcut to success. That said, before you've built your own team, a marketing vendor may be your only option. Just don't fall into the trap of hoping the next agency is better than the last.


Growing your team too quickly – You probably noticed a theme in the five stages above: the positions in your marketing team should pay for themselves. This is the ideal process for building a marketing team: scale as needed. Some companies hire too many positions too quickly, hoping the new hires will pay for themselves through future growth revenues. This kind of getting-ahead-of-yourself is precisely the type of decision-making your marketing leader will help you avoid. If you start by bringing this expert on board, they will show you exactly how many people you need to achieve success without over-investing.


Not hiring specialists soon enough – On the surface, a lot of marketing looks easy. Maybe that's why so many companies spend a period with "Jack of all trades, master of none" marketing hobbyists who are simply employees in other roles, trying their hand at outreach just because they think they can. The truth is there is more than an art to successful marketing. Not only is persuasive content creation a difficult and rare ability, the technology that is now required for successful market research is constantly evolving and ever-more complex. In the end, avoiding hiring a specialist will simply lower your chances of success and stretch your team members too far.
The journey may feel challenging, but at least you can take comfort knowing you're not the first and you're not alone. Every business owner has been in your position. They've had to overcome each step of this journey. Many have failed, at least once. Not everyone overcomes the challenge going down the same exact path, but every successful business you know has made it over these hurdles. It's absolutely possible. Not only that, it's 100% necessary.
The question is, do you know how to overcome these challenges on your own?
Like most investments with the highest payoffs, the hardest part is getting started. What do you do if you don't yet have a marketing leader? Are you confident in your or your team's ability to select the right person for the job? After all, picking the wrong person can be costly, both in time and money.
An alternative path: Start with a fractional CMO
You don't always need a full-time leader.
A fractional CMO is a marketing leader who manages two to three marketing teams simultaneously, working part time for each of their clients. This allows businesses to hire an experienced individual at a fraction of the cost and risk of a full-time hire.
Fractional CMOs have become popular over the last several years, largely because, with increased competition and the increased sophistication of marketing technologies, small businesses have a harder time standing out. A better researched, more tailored marketing approach is required, which is rarely possible when outsourcing to a marketing agency.
Advantages of fractional CMOs
Limitations of a fractional CMOs
Fractional CMOs aren't for everyone, but they can be a great solution if you feel stuck and need some help building a high-performing marketing team. Hiring a fractional CMO can significantly reduce the amount of time it takes your business to advance through the stages discussed above, or in other words, until you have an independent in-house marketing team.
Let's talk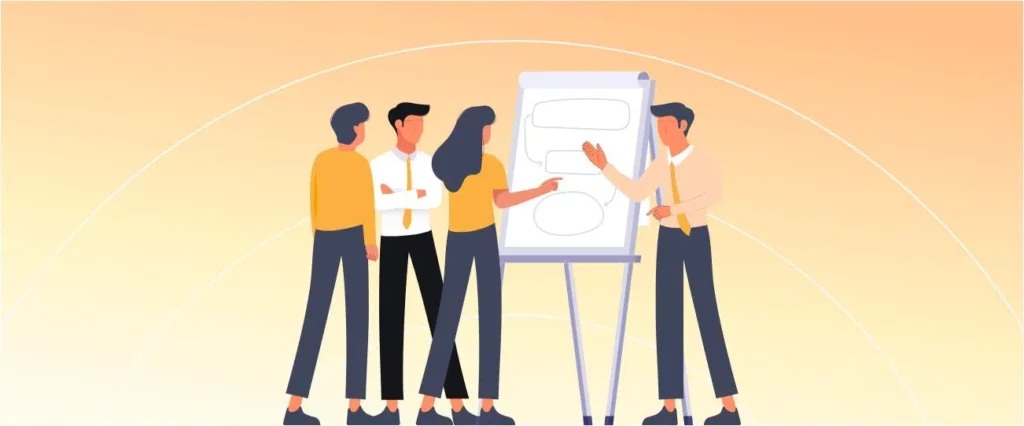 As a fractional CMO, I've had the opportunity to work with a lot of great businesses, helping each of them build an effective marketing strategy and team.
Every business is unique, and that's why it's so important to meet you where you are on your journey, rather than trying to provide you with an off-the-shelf solution.
Let's have a chat, discuss where you are, and see if I can help.