A Guide Based On Best Practices For A Small To Medium Scale Retail Business
If you are an online retailer, receiving the order is only the first step. You then need to establish a process to fulfill the order in the shortest possible amount of time and the least amount of further expenditure.
A good order processing system should address three primary areas of fulfillment:
Do you have the product that you just sold?
Can you send the product out in as little time as possible?
Are you able to fulfill the order completely, and correctly?
In this guide, we recommend to you the most common and globally accepted process for order fulfillment. Depending on your region of operation, or on your niche, you may choose to modify the process slightly.
Check for Inventory Availability

As soon as you receive an order, you need to check if you have the product in stock. You can do this by manually checking through your warehouse shelves. A slightly more efficient way would be to maintain a spreadsheet with inventory values that you update frequently. When you receive an order, just looking at the sheet will tell you if you have a certain product in stock or not.

If you realize that you don't have the product in hand- you have a few options. Check to see if your supplier can quickly replenish the stock. You can communicate with the customer and ask them if they are okay with the product being delayed slightly. A carefully worded email to this effect can get you positive results. You can state that your product was so popular that it ran out of stock too quickly and you hope to be able to fulfill it the next time around.

Remember, if you are compelled to cancel an order from a first-time customer without intimating them first, they may never shop from you again. In such cases where you have no means of communicating them (which in today's times should be very rare), it is a good idea to provide a gift coupon as a token of apology, over and above their standard refund to trigger a repeat purchase.

Of course, to avoid such issues altogether, we recommend using a good inventory management solution like Primaseller that integrates with online channels to sync accurate available inventory.

Creating a Pick List

Once it is confirmed that you have Inventory for your orders, you can choose to process each order separately and make a trip to the warehouse shelves multiple times for the same product, or you can create a Pick List and pick all the products at the same time, and then sort them later.

Create a Schedule: Processing all orders for the day can be done at two points in time – orders received before noon are processed at 2 PM, and those received after noon time are processed at 6 PM. These are just hypothetical numbers – use two picking times that fall right after the rush sale period for your business.

Your pick list will mention the number of items of each kind that need to be picked, and the order number they correspond to. In this case, there are three doormats and two storage shelves, matched to their respective order numbers. The person working in the warehouse can now remove all three doormats and two storage shelves at the same time, instead of making multiple trips.

Sort and Pack Orders

Now that we are done with the pick lists, we move on to the process of sorting items based on the orders they belong to.

Sorting of orders is typically done on the basis of Packing Slips – each Packing slip will be a document that represents all the items of one single order. You will now proceed to arrange empty boxes with one packing slip per box.

Start picking items based on the Packing Slip from the trolley which came with the pick list, and add items to the respective boxes. This acts as a countercheck to prevent the wrong item being packed.

The orders are now physically ready for packaging and shipping.

Packaging and Invoicing

The order items sorted into their respective boxes now need to go into actual boxes. Depending on which shipping partner you prefer, the regulations from standard containers vary. Infact, FedEx even provides boxes that you can pre-order to avoid the hassle of complying with their size restrictions.

Packaging, however, is not just about the boxes. Depending on the items you'll be shipping, you need to protect them with bubble wrap, or layers of waterproof protection. For the very expensive items, it is worthwhile to consider shipping insurance so you don't suffer losses.

Once you have chosen your package, place the order items in it. In the United States, it is not compulsory to print an invoice and include it in the shipment as long as a digital copy is provided to the customer.

However, when you ship internationally, some countries require you to print invoices, and without one, the local Customs may attach an arbitrary value to the products which the customer will then have to pay a fee on. Do find out more about what the best practice would be for your area of operation and follow that consistently.

After all the products (and the invoice if needed) are included in the package, seal it thoroughly.
Invoices should typically correspond to all items within a box and if you are splitting orders into multiple shipments, then the invoices need to be split as well. You can print shipping labels from your shipping partner's website, and you then have to stick these on the package. At this point, your order is ready to be shipped.

Shipping, Tracking, and Returns

Usually, the shipping partner picks the packages from your warehouse or store once you have bought the label online or intimated them about the shipment being ready. Else, if you have an alternate agreement with your shipper, you can drop the shipments off at a center designated for the same by your shipping partner.

Once they receive your packages, your shipper will provide you with a reference number for that shipment. You can use this number to track the package until it is delivered.

In some instances, customers return their products or request a replacement. You can read more about processing returns and returns inventory here.
Automation of Order Processing is Critical
There are multiple steps involved in order processing, and each of these steps needs to be error-free to ensure a smooth workflow. A good order and inventory management system can help you streamline order processing.
One, because a good order management system is integrated with your sales channels, it tracks inventory dynamically. Two, it can help you integrate with shipping partners and compare prices for each shipment. Three, it tracks a product until it is delivered, returned or replaced, so your inventory is always updated accurately. Four, since all invoices are consolidated within the order management system, accounting becomes easier too.
---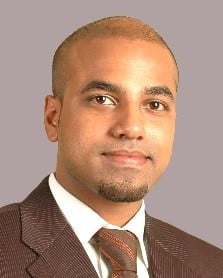 Author Bio
Mohammed Ali is the Founder and CEO of Primaseller—a MultiChannel Inventory Management software that also helps sellers build brand credibility by ensuring that accurate stock information is reflected across sales channels and orders are fulfilled on time. When not running a startup, Ali is often caught lapping up the latest book in fantasy fiction.
---