This week we're excited to announce a new feature that is designed to help your business grow: Forums and Community Boards.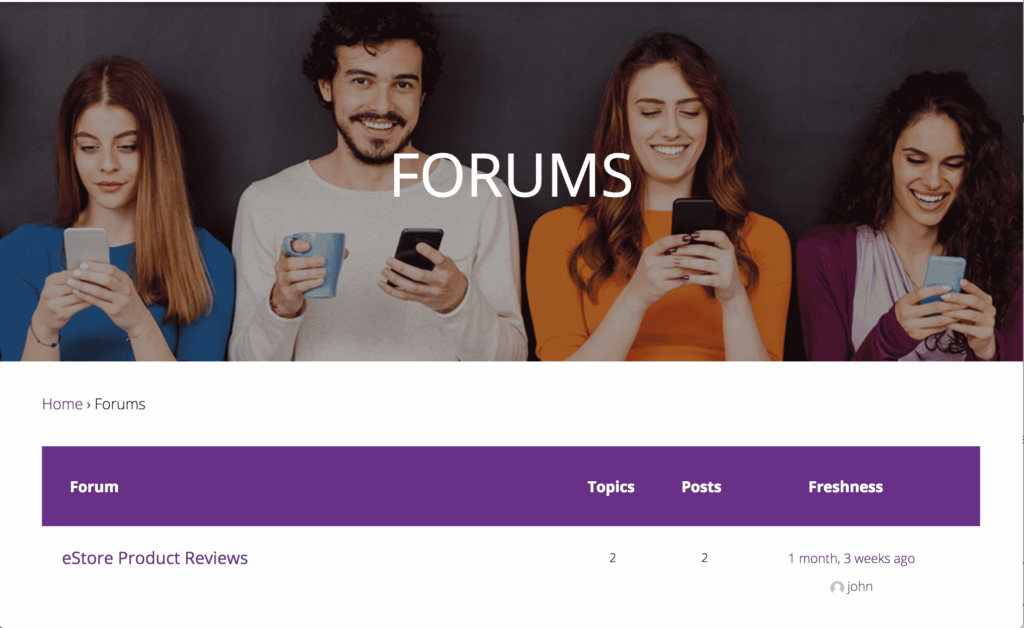 Forums can play a big role in creating a highly-engaging website and now they're available for our Pronto Managed E-Store and Website Plus customers. By adding this one feature to your website, forums can benefit your business in five different ways:
Forum Loving Reason #1 – Grow a Community
By adding a forum to your website you are able to start building a community. A vote of confidence in your business from a community is a great way to convert prospects into customers. Why? Simply because it's not just you your prospects are hearing from, it is your customers who are raving about your services as well.
Not only that, as a business owner you want both your customers and prospects interacting with you as much as possible. Be that in person, through social media, and especially on your website. With a forum you have an ideal place for those interactions to happen.
Forum Loving Reason #2 – Boost Your SEO
By having readers ask you questions on your own forum and you replying, you're creating more content and pages on your website around your niche topics, this all helps you in the eyes of the search engines. Fresh, relevant content is a sign to the search engines that your website is a hive of activity which helps your website get crawled by the search engines more often, generally resulting in better rankings!
Forum Loving Reason #3 – Become a Resource
A massive bonus of a forum is that when you are answering questions with valuable and helpful content, readers are likely to link to you from other places online. By having an active forum you'll be likely to generate more inbound links to your website.
This way, your website quickly becomes a "go-to" place in your industry.
Forum Loving Reason #4 – Another Method to Inform Your Audience
Did you know the average person gets 88 emails a day? Just think about that stat for a moment, 88 emails per day. With that in mind it's easy to imagine why you sometimes get the impression that your emails aren't getting read.
A forum is a great way to inform your audience without having to rely on email as your only method of getting your message out.
Forum Loving Reason #5 – Support Your Clients
Customer support can be tough. Managing all the different email threads, social media posts, text messages and more can be draining.
Pooling all of your customer support into your forum will gain you a lot of efficiency.
A forum can condense all of your support to a single area and allow your staff and even other customers to jump in and with questions, thus speeding up the customer experience for everyone!
If you'd like to learn more about how a forum will benefit your business, schedule a call with a Pronto Marketing Expert and we'll guide you through it all and get you set up.
About Managed Website Plus from Pronto Marketing
Pronto Marketing is a leading managed website and marketing service catering to small businesses worldwide.
Pronto's Managed Website Plus offering gives small business owners advanced website functionality typically only available to organizations with sizable in-house teams or those paying large sums for custom development projects.
With Managed Website Plus Pronto clients can, through seamless integration with their website, receive payments, sell subscriptions, manage memberships, schedule events, manage accommodations, and run forums. This and more is made possible through Pronto's extensive experience in developing and integrating WooCommerce open-ecommerce and BBPress into Pronto's proprietary platform.