Wix is a good starting point for those without technical knowledge who want to start a website. However, upgrading to a WordPress website will offer more room for growth. Similar to Wix, WordPress allows you to build a website without any coding knowledge. However, it's an open-source platform with much more flexibility and the potential for added functionality.
In this article, we'll compare Wix and WordPress, explore some scenarios when migrating is recommended, and explain the process of transferring your content. Let's dive in!
Wix vs. WordPress: What you should know before migrating
Wix and WordPress make it easy to create your own website, without the need for coding. Both platforms pride themselves on providing an accessible way to make your own blog, site, or even eCommerce store.
That makes these platforms ideal for anyone who wants to build a website without hiring a developer. You can get started with either — for free, but both offer premium plans or add-ons for more advanced functionality.
However, there are a few notable differences between Wix and WordPress that make them ideal in different situations. For starters, Wix is an all-in-one website builder and hosting service. This means that your hosting needs and website templates are all handled through the wix Platform.

On the other hand, WordPress is an open-source Content Management System (CMS). The CMS offers much more flexibility and potential, but the trade-off is that it requires you to set up your own hosting solution and manage your own themes and plugins. While this takes a bit more effort, it also allows for more freedom when it comes to appearance and capabilities.
Why Convert from Wix to WordPress?
While both of these platforms provide a good way to start making a website, Wix is a lot more limited. WordPress offers far more customization and overall freedom with add-ons. That way, you can build and optimize your site however you see fit.
As the world's most popular CMS, it has plenty of content and services that can help you improve your business. In fact, WordPress boasts over 50,000 plugins that you can install on your site to add all sorts of features and functionality. There are plugins for security, mapping, eCommerce, accounting, and analytics, just to name a few.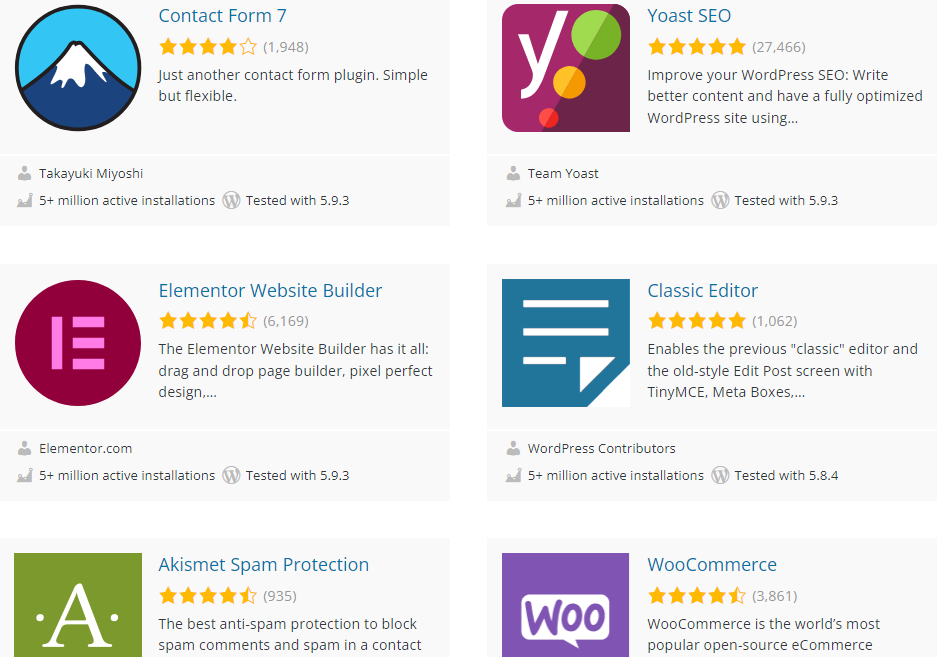 A plugin is essentially a contained set of code that you can attach to your site for bonus features, almost like a program within a program.
In addition to pre-built tools, WordPress offers more customization, especially when it comes to design. As a WordPress website owner, you can choose from thousands of themes, which determine the look and feel of your pages and posts.
On the other hand, Wix is limited to the tools and options provided within the platform, lacking the support and personalization of third-party developers who create themes and plugins for use with WordPress. For example, the popular WooCommerce plugin is a free, open-source solution for turning your WordPress site into an eCommerce platform.
By installing it, you will gain access to payment solutions, marketing integrations, and nearly everything else you may need to create your eCommerce store. With all this in mind, converting to WordPress is likely a worthwhile upgrade if you want to allow your website the space to expand with your business.
How to Migrate from Wix to WordPress (In 3 Steps)
You may be reluctant to transfer from Wix to WordPress. After all, you likely don't want to lose any of your hard work or have to shut your site down for maintenance.
Fortunately, you can migrate from Wix to WordPress and bring all your posts with you. The downtime will be minimal, and you can automate the transfer. Let's see how you can do this in three simple steps!
1. Set Up Hosting and Install WordPress
The first thing you will want to do before the transition is set up your WordPress site.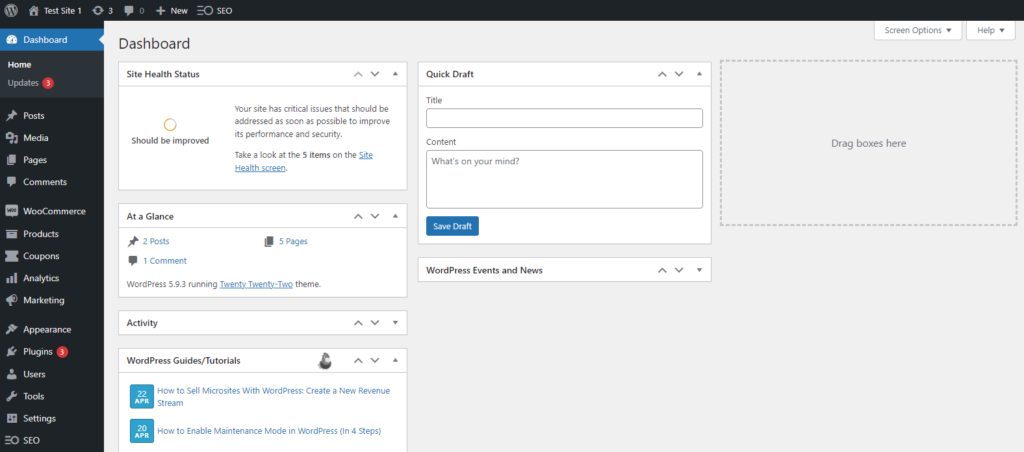 However, unlike Wix, WordPress.org is self-hosted. That means you will need to sign up with a separate hosting service. There are plenty of quality hosting services to choose from, such as Bluehost or Kinsta. At Pronto, we have our own hosting service that can help you get started.
When you sign up for hosting, you can either purchase a new domain name for your WordPress site or set up a temporary domain to do the transfer. Once you have your hosting set up, you can go ahead and install WordPress.
If you are a Pronto client, we will provide the temporary domain for you! You will only need to update your domain when you go live.
2. Export Your Wix Content
Now that you're set up with your new WordPress site, you're ready to start moving your data. While you could manually transfer posts one at a time, using one of the methods below can save you time and effort.
Method 1: Export Your RSS Feed
RSS (Really Simple Syndication) is a directory that is automatically created to track pages on a blog or website. As you can imagine, this is a useful resource for a number of reasons, one of which is compiling all of your site's content in one place.
To view your RSS feed in Wix, simply add /feed.xml (or /blog-feed.xml for older versions) to the end of your site's URL. This will provide you with a file that you can save for importing into WordPress: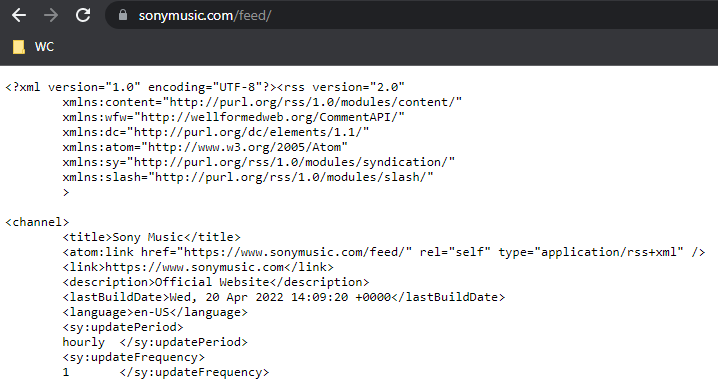 Right-click on your Wix RSS feed and select "Save As" to download the file. Be sure to save the file with the .xml extension so it can be imported into WordPress.
Method 2: Export Your Data Using the CMS2CMS Plugin
If manually extracting your RSS feed's .xml file sounds a little too complicated, there are tools available to help.
For instance, CMS2CMS is a data migration wizard that will assist you in plucking content from Wix and adding it to your WordPress site. You just need to tell it what data from Wix is useful, and where to put it in WordPress.
Start by creating your CMS2CMS account and running the wizard. When prompted, choose to use the connector plugin. You will need to download the plugin and then upload it to WordPress via the Plugins page:

Once the plugin is activated, select which information you want to transfer over from Wix. CMS2CMS will handle the rest, extracting all of the data you selected and adding it directly to your WordPress site.
The entire process can take around 15 minutes. Pricing for this tool will vary, but you can easily get an estimate.
3. Import Your RSS File into WordPress
If you opted for Method 1 above, you'll still need to import your data into WordPress. If you opted for Method 2, you can skip over this step.
Once you have the RSS .xml file, you can import it into WordPress to transfer over your content. WordPress comes with a built-in RSS importer for just this purpose.
To import your data, go to your WordPress dashboard and select the Tools tab. Then find the Import tab. On this screen, you will see options to import from several other sources, including RSS. Under RSS, click on Install Now > Run Importer > Choose File.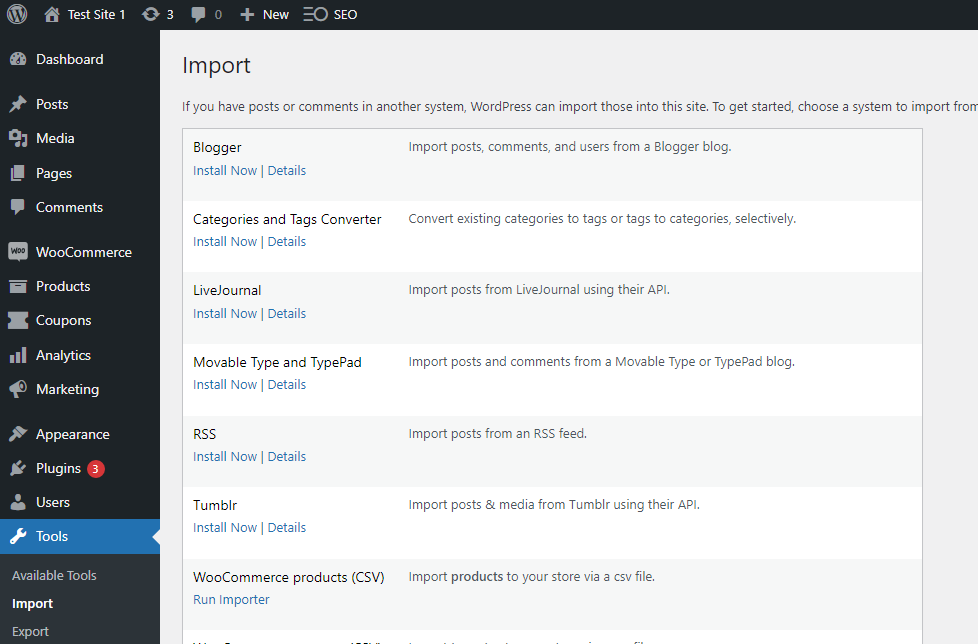 Now, select your .xml file from before, upload it, and that's it. Once the importing process is complete, all of your Wix posts should appear in WordPress.
You will want to look over the transferred content carefully. Be sure to check the formatting, ensure that all links are working, and test any other important features on your site as if you were a visitor. If everything looks good, you're all set!
4. Replace Your Temporary Domain
Finally, if you want to continue using the URL from your Wix site on your WordPress site, now you will need to unlink it from Wix. To do this, go to the Domains page in Wix and choose Transfer Away from Wix. You will receive an EPP code that you will use to authorize the move: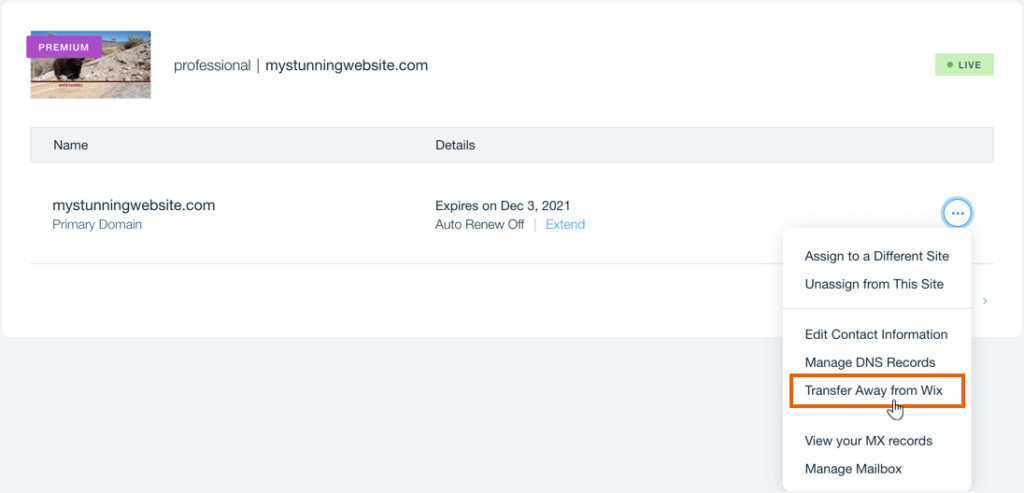 The next step is to register that domain with your new host. This is similar to purchasing a domain, so don't be surprised if there is a small fee and registration process involved.
Once that is settled, go to the General Settings in your WordPress dashboard:

Here, you can modify the permalink settings to match your new domain.
Conclusion
Migrating from Wix to WordPress may seem daunting, but upgrading to a more flexible platform can allow your site to flourish in new ways. Access to thousands of plugins and open-source support means you can customize your site exactly the way you want it.
To recap, the migration process is relatively easy. You just need to follow these steps:
Set up your new WordPress site with hosting
Export your data from Wix
Import your content to WordPress and review the transferred data
Replace your temporary domain
Are you ready to make the leap to WordPress? Find out how our website team can make it easy for you to migrate from Wix to WordPress by taking care of the entire website design and build process for you!