Our WordPress solution blows away the "Internetainers"
Did you know that Internet entertainers are sometimes called "Internetainers"? They keep us Internet masses entertained with cockeyed views on the human condition, comical takes on current events, and, increasingly, commentary on cool technology.
Perhaps you've heard of Rhett & Link, two such Internetainers whose hugely popular YouTube channel, Good Mythical Morning, has 16.5 million subscribers? On average, their wacky videos are viewed by nearly 2 million people per day, which is a lot.
"Create your stunning website today!"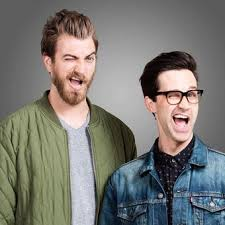 I am neither a Rhett & Link subscriber, nor a viewer of their videos, but I am familiar with them. A couple of years ago, many YouTube videos of which I was a viewer were interrupted by the duo's cheery commercials for Wix.com — a 'free' website builder that is no such thing, but clearly has a huge advertising budget behind it.
Wix Means You Gotta Do Work
Besides the fact that ads like theirs are intrusive, I never found their pitch for Wix's "web development service" very persuasive. Nor will anyone who's looking for a complete and uncomplicated small-business website solution.
As the above photo's caption commands, a Wix customer must create their new website by themselves: They'll be provided a platform and some templates, but the actual designing, developing, testing, copywriting, and managing of the site are their responsibility.
What to do if you're not all that interested in a DIY project like that? The other option with Wix would be an HEF project: Hiring Expensive Freelancers to design, develop, test, write, and manage everything for you, at which point you're keeping tabs on a cluster of independent contractors and creating your new website is now neither free nor easy.
(To be fair, you most likely wouldn't even consider their 'free' plan, as it requires a Wix banner ad to be run across the top of your site and an amateurish URL like yourusername.wixsite.com. But no matter the pricing plan — from Free to Business VIP — all Wix plans are of the DIY variety.)
Pronto does the work for you.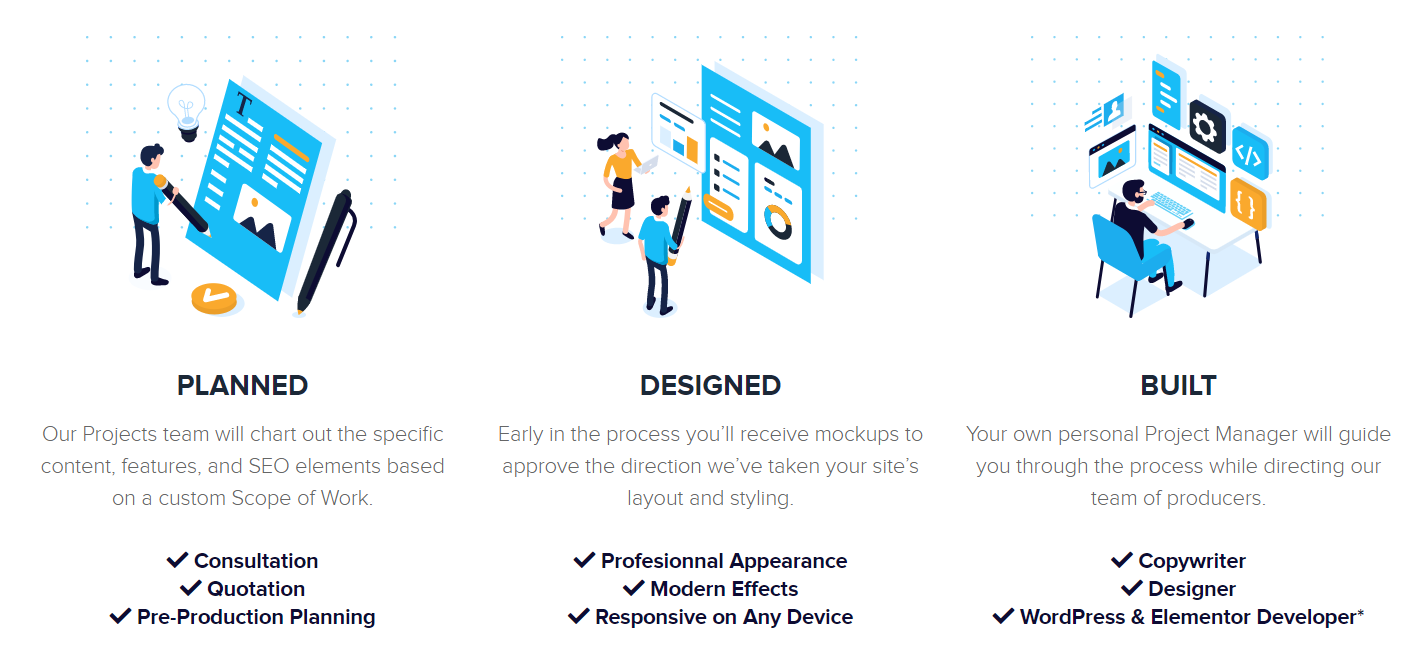 Pronto Does the Work for You
Full disclosure: Pronto's Website Design & Build service is also not free. But for small-business owners in need of a professional, reasonably-priced, and convenient solution to their online homebase problem, it is easy!
We'll do the work for you, from the time you sign up to the moment your new site goes "Live". You'll have a web-expert project manager as your single point of contact, directing our in-house Production team to design, build, test, and launch your personalized website, before handing things over to our in-house Support team of WordPress experts to manage and maintain it.
Production and support all under one roof, nothing DIY about it.
It's what we've done since 2008 for over 3,000 customers worldwide who understand the importance of owning a stylish and secure website to anchor their online presence; and who realize that doing it professionally and cost-effectively requires a time commitment they cannot make.
What evidence do we have that our customers think this way? Here are the three most common flavors of feedback we receive about our website Production-and-Support projects:
"Pronto's pricing actually keeps costs lower than if I had tried Hiring Expensive Freelancers by the hour, and the site looks awesome."
"Pronto's dedicated design and development team keeps everything much more organized and moving forward than if I had tried to do it myself."
"Pronto's WordPress support keeps my new website up-to-date, secure, and running smoothly, which means I don't have to pay a second vendor for additional service."
Head-To-Head: "Page Builder" vs. Pronto Marketing
Wix and other page builders' services to Pronto's fully-managed, process-oriented WordPress service: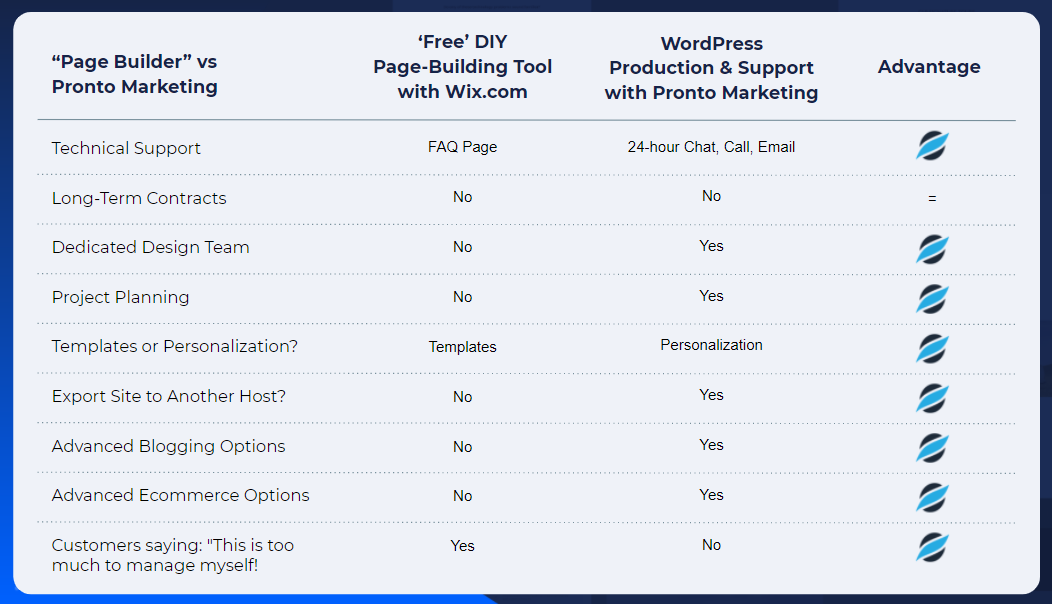 Those of you imagining yourself signing up for Wix.com and then saying something like, "This is too much to manage myself!" — it's you to whom we speak.
And if you'd like to speak back to us about pricing and getting your project into Production, speak to Adam. To talk about the WordPress platform, custom features, and technical, speak to our other Adam!
While you may not find Adam and Adam quite as Internetaining as Rhett and Link, that's probably because they understand that your website's design and development is no laughing matter.