This month, we've got a collection of websites that demonstrate that you can convey a lot of important information and engage visitors without cluttering up the page or sacrificing your business's unique personality. There's a construction and maintenance contracting firm from the Baltimore and D.C. area, and three wildly different IT services companies. A company focused on customer service from Scottsdale, a business-centric IT provider operating in both Reno and Sacramento, and a friendly, stress-stopping company that services Missouri and Kansas. Let's dive in!
E&F Contracting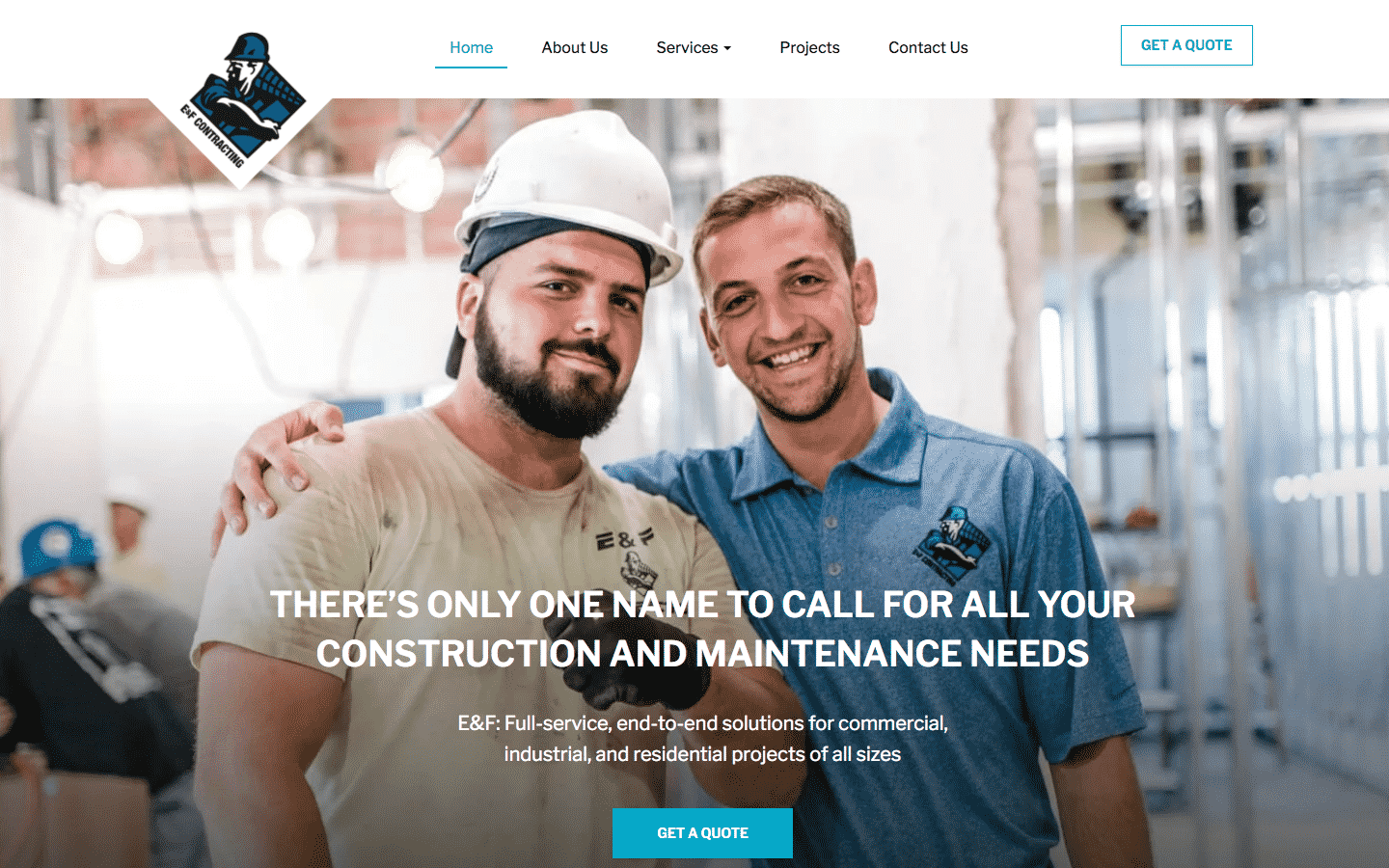 E&F Contracting is a trusted, veteran contractor that's been providing construction and maintenance services to Baltimore and Washington, D.C. for over 20 years. Their site refrains from using stock imagery and employs numerous high-res photos of their staff at work to show off their expertise along with concise copy that doesn't get in the way of the visual aspect. Combined with their clean, angular design, these features project quality, professionalism, and dependability — exactly what you want from a contractor.
Industry:
Construction & Engineering
Spectrum Technology Solutions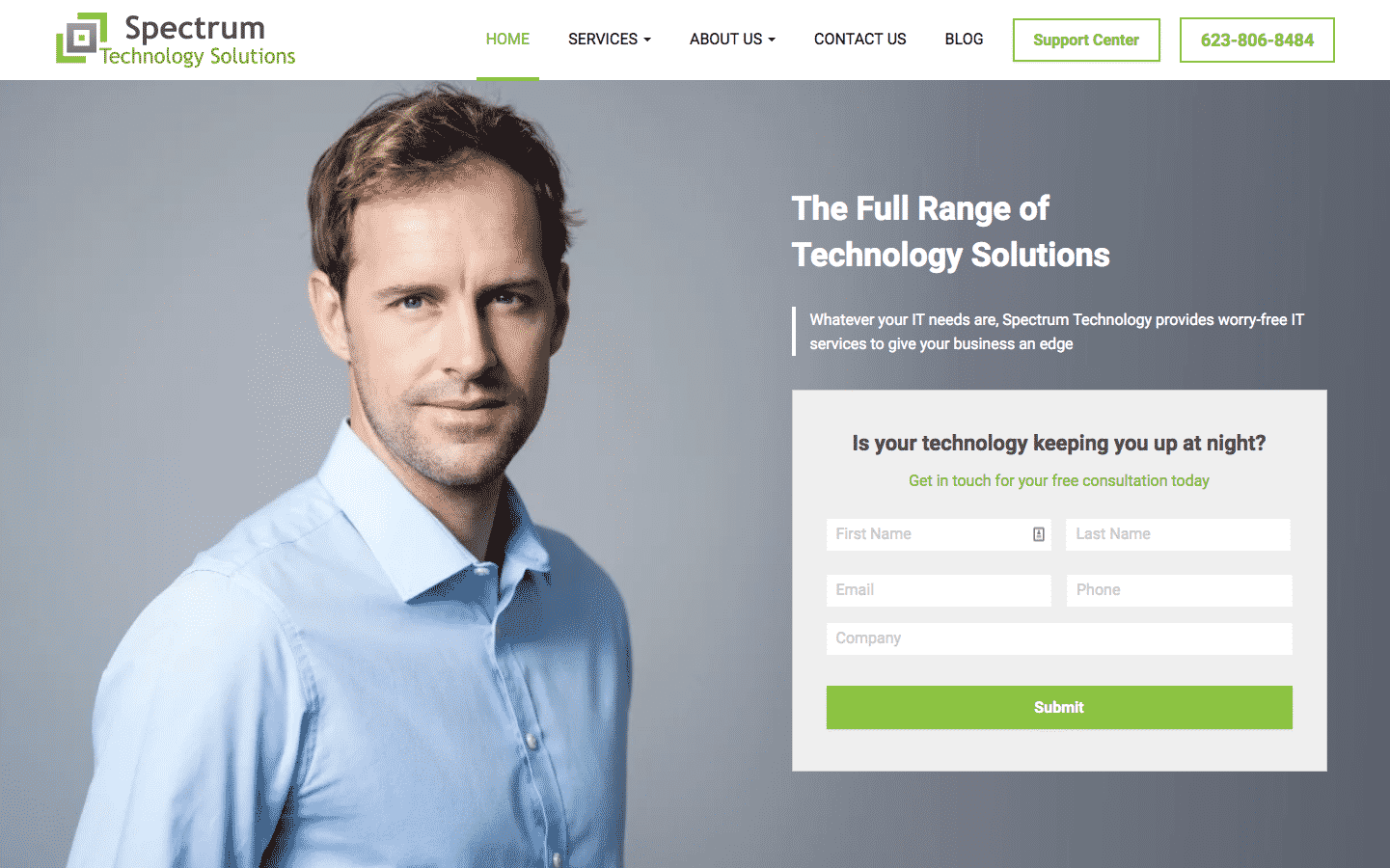 Spectrum Technology Solutions is an IT services provider from Scottsdale, Arizona that continues to rack up awards and recognition for their excellent service year after year. This website's design is a good example of "show, don't tell." Instead of going on and on about how they are the best and their customers love them, they let their awards and testimonials speak for themselves. Some dynamic features include rotating content so there's never too much on screen, and hover boxes to engage visitors. To round the website out, friendly images of their actual staff and a live chat box show how attentive and committed to personalized care they are.
Industry:
IT Managed Services
Leverage IT Consulting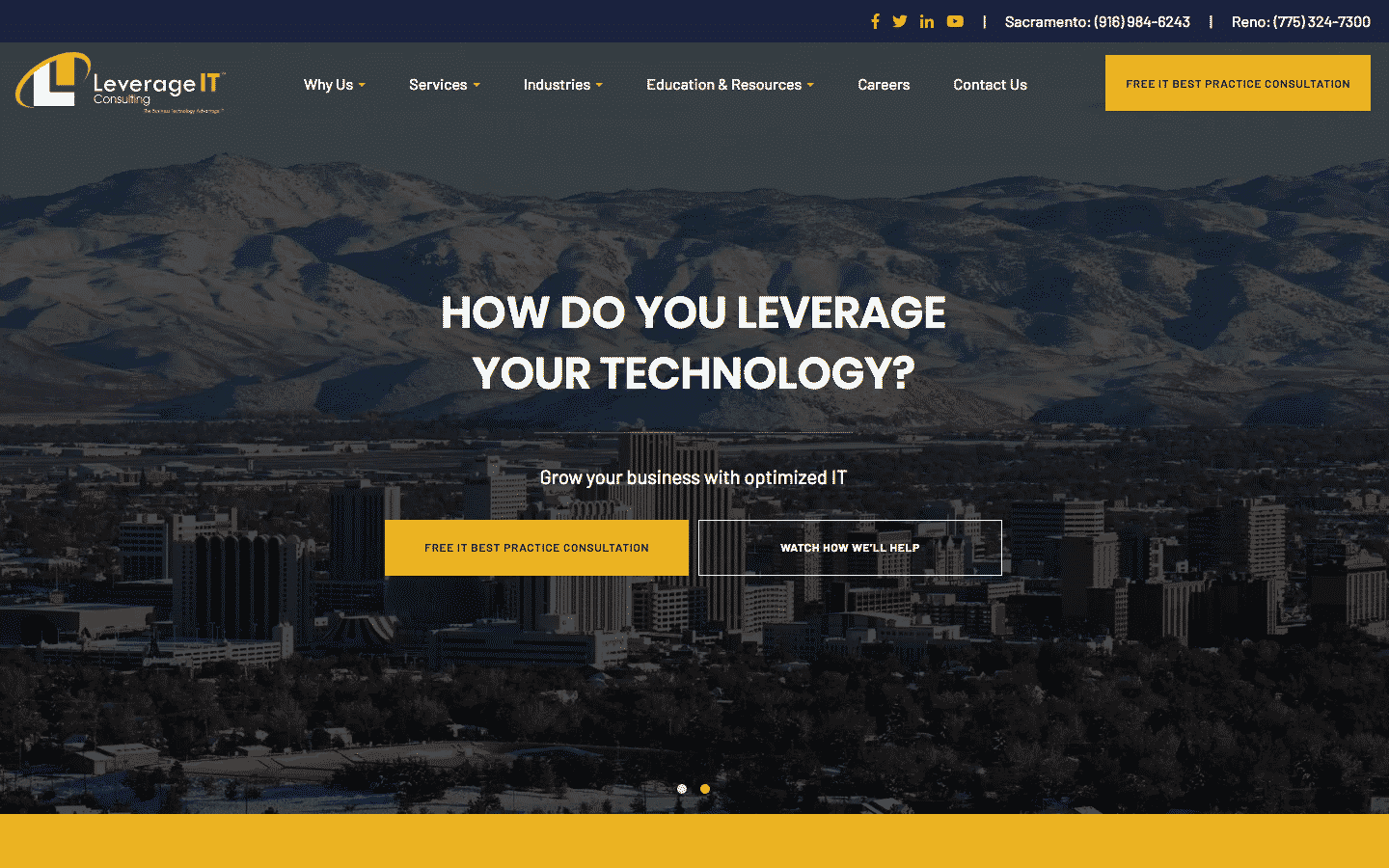 Leverage IT Consulting is a leading IT services provider in Sacramento and Reno with a strong reputation for tackling even the most complex business challenges by revamping and continually improving technology best practices. They've taken advantage of Pronto's Fully Managed Marketing solution, so we crafted for them a detailed marketing strategy with a matching website. Since their services are intricate and process-based, a lot of information needs to be covered on the page. To prevent reader overload, we employed transitional effects to control the flow of information and used engaging copy that keeps the reader directly involved.
Industry:
IT Managed Services
The Purple Guys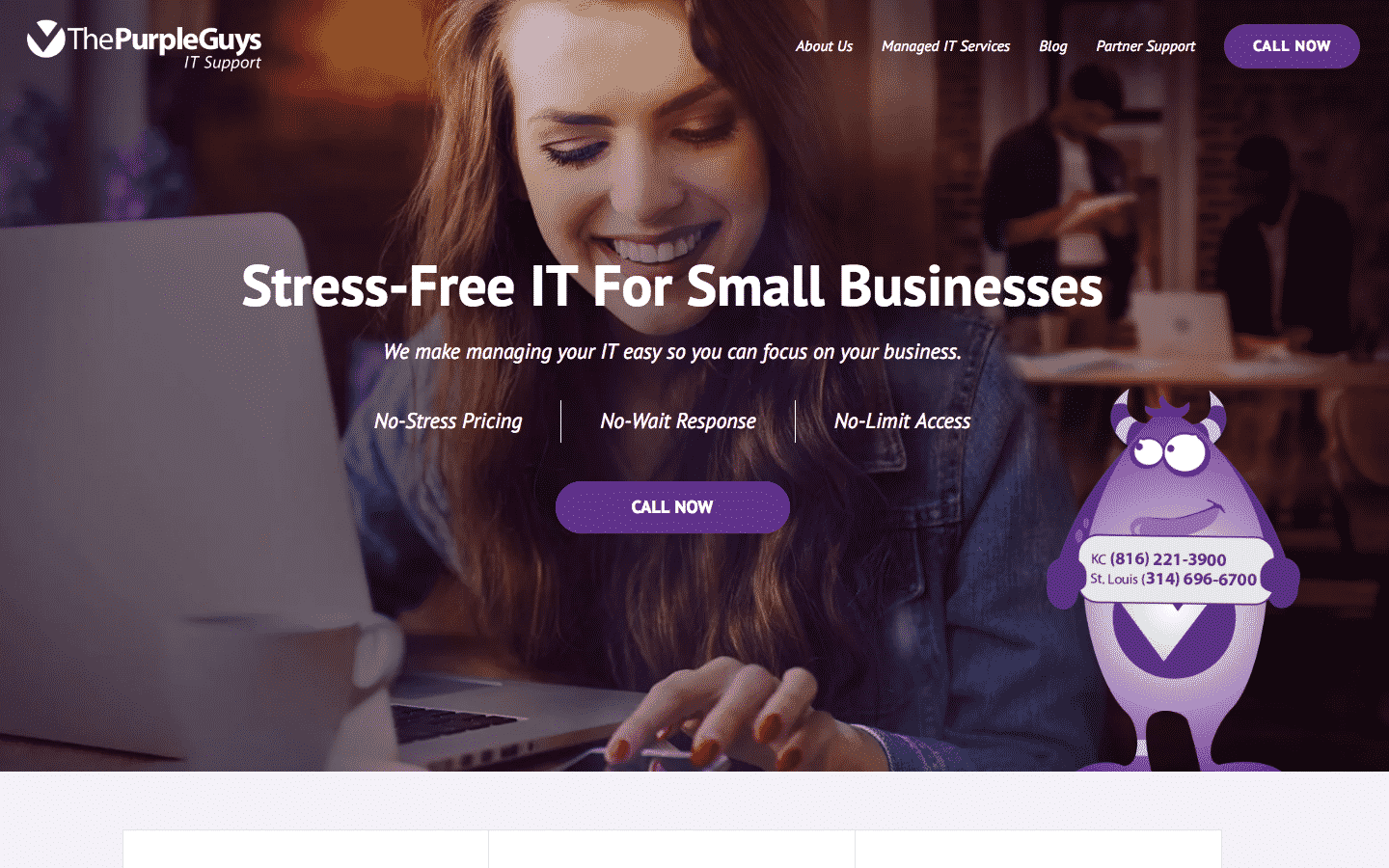 The Purple Guys are known for their attentive service and knack for making stressful IT simple. Their unmatched customer satisfaction rating has enabled them to expand into Kansas City and St. Louis. To highlight their brand and what makes them special, this website leans heavily on fun images, a soft and inviting design, and a whole lot of purple! To keep with their message of simplicity, the site creatively uses icons, bulleted lists, and graphics instead of big blocks of text. There is still information in text form, but it is "concealed" by hover features, making it optional and unobtrusive.
Industry:
IT Managed Services