The easiest way to define a pitch page is: any page that sells an individual product, service, event, or promotion. For example, a home page pitches your business to potential clients by not only describing what you're selling, but more importantly answering why it's the best on the market. And when you've finished your arguments, your home page always includes shortcuts for prospects interested in becoming customers.
But what should you do when you want something more specific or targeted? A pitch page employs the same philosophy, but for individual products and services. It's just as eye-catching and striking as a home page, while focusing on a single, tangible offer from your business.
How should my pitch page look?
If you've ever felt constrained by the limits of your product and service pages, a pitch page is your opportunity to really dig into the nitty gritty details of what you're selling. The former is for selling prospects on the competence and trustworthiness of your business while the latter should focus on providing every scrap of information they could ever want including:
A product/new service/event/promotion title and photo
Features and specifications for whatever you're selling
3-4 benefits that set your offer apart from your competitors'
Pricing
A button to prompt a transaction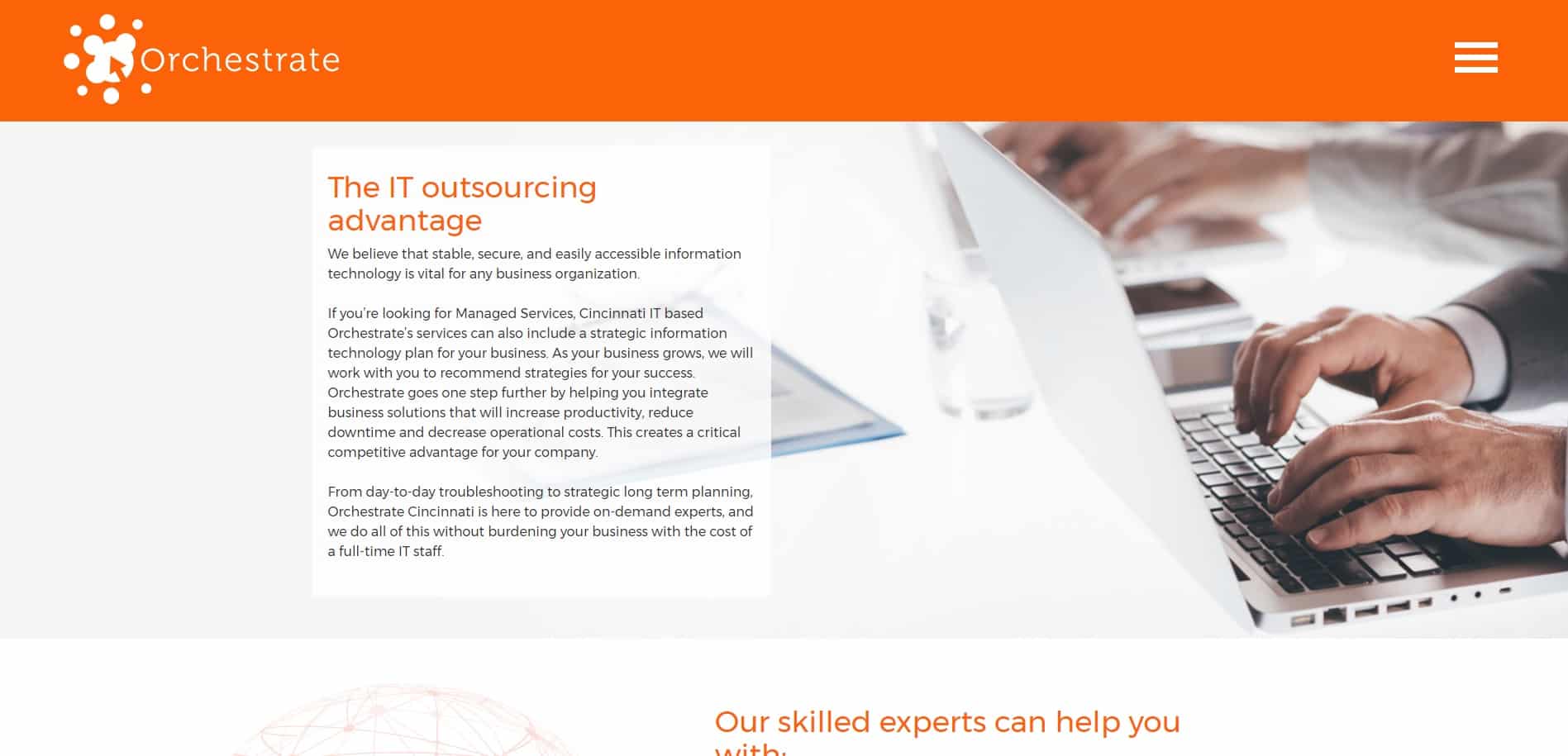 Here is an example from one of our clients Orchestrate
And if you're interested in a hard sell, consider removing the navigation header from your pitch page. You've worked hard to funnel prospects into this final step, so don't make it easy for them to climb back out and start all over.
When is a pitch page more effective than a regular page?
Customers that search for and visit your site are generally looking for informative, well-written product and service pages that describe what it is you're selling. But sometimes customers are searching for something a little different.
Whenever you're creating a new page, ask yourself honestly, "Would I want to buy into what this page is selling?" Because although cursory descriptions may work for most of your products and services, sometimes you need more than just features and specifications, sometimes you need to tell a story.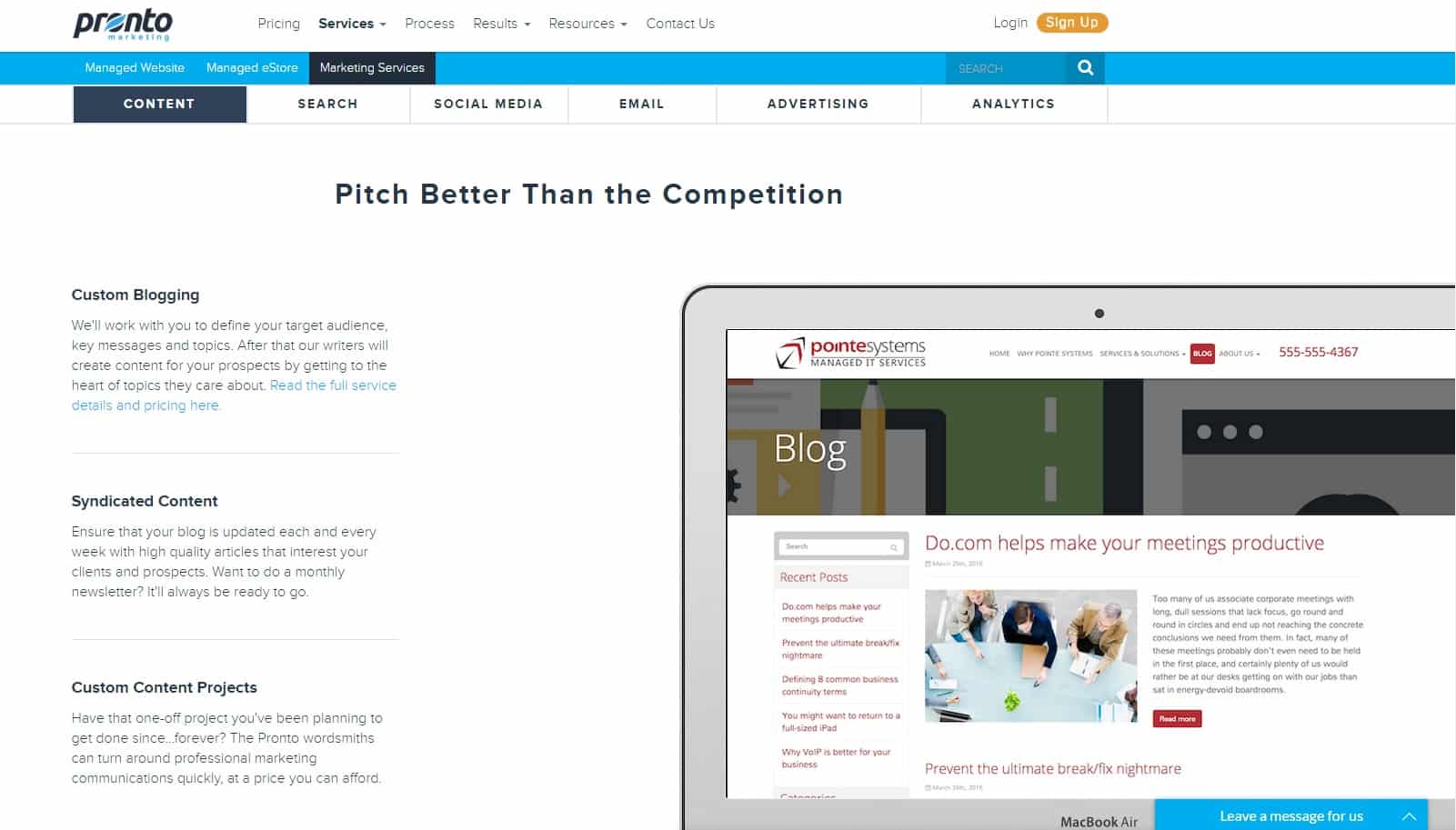 By pairing compelling copywriting with attention-grabbing visual design elements similar to your homepage, your pitch page walks visitors through the entire sales process, pitch to purchase.
Your regular pages should read like the back of your product's packaging, but your pitch page should feel like you're selling your solution to the client face-to-face.
Where does a pitch page fit into my site?
The current interpretation of user experience tells us consumers don't want to be overwhelmed. But considering how every website needs an About Us page, product and service indexes, a blog, and a Contact Us page, there's not much room for extra content.
The best places to link to pitch pages are on your home page, or as a footer anchored to all your site's inner pages. But remember, pitch pages must be as concise as possible, so try to rotate in new products and promotions to keep your site fresh.
When in doubt, just ask yourself this: Could my pitch page translate into a compelling display window for a brick-and-mortar shop?
Is the content brief enough, and convincing enough for anyone walking past to think "Yup, I need that," before he or she makes it to the next display window?
Yes? Then let's redesign your website, today!