A Website Designed to Inspire New Members
Body Heat Hot Pilates & Yoga provides diverse fitness training solutions out of its studio in Rocklin, California. Expert-led classes include lessons in yoga, pilates, boot camp training, and cycling.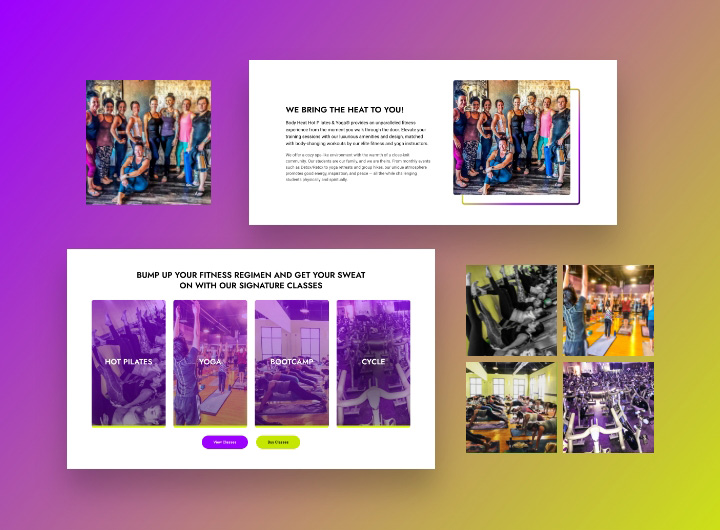 We leveraged Body Heat's existing photo collection to instill a sense of community and motivation on its website. 
By integrating instructor, class, and member imagery into the site's design, website visitors can now take a peek inside and see what makes this fitness studio stand out from competitors.
Pronto was able to work with the images and assets we had and transform them into something stunning. We really feel like our site now captures the essence of what we offer at Body Heat."
Streamlined User Navigation
Our team set out to simplify the customer experience. We rebuilt the main navigation bar to include all four of Body Heat's class categories, and by doing so, website visitors now have a clear starting point. From there, existing clients and prospects alike can choose a clear path to the information they desire.
Class information is a big part of our website. Pronto was able to help us incorporate easy-to-navigate and interactive measures to ensure that we are truly putting our best foot forward."
Body Heat uses Mindbody, a third-party app that allows studio clients and interested prospects to check rates, schedules and even buy classes on the spot. 
Our team brought the app's functionality and convenience to Body Heat's website visitors by integrating its full utility on a dedicated "Schedule" page.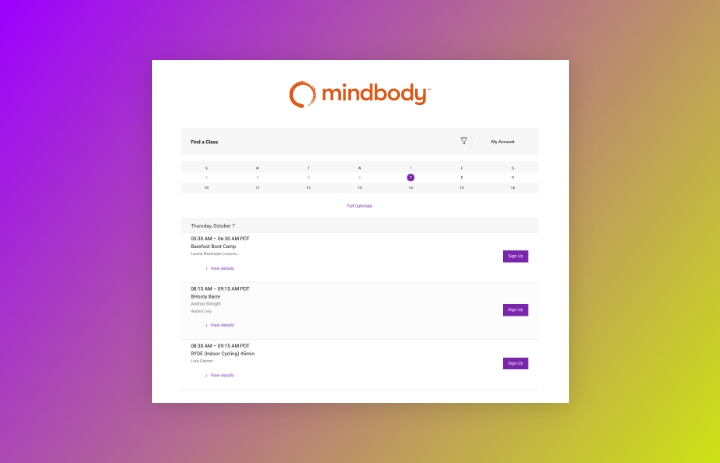 Body Heat Hot Pilates & Yoga came to Pronto in need of a website redesign that reflected the quality training they provide. By showcasing compelling images of their work, highlighting their core services, and building an interactive schedule page, site visitors can now feel confident in the studio's ability to deliver.
Make your business stand out with a unique WordPress website design
Reliable WordPress website support services
See Other companies we helped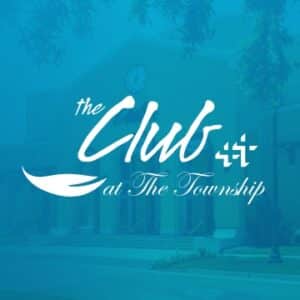 Inviting Visitors to Join an Exclusive Fitness Experience