We've all gotten those "slam dunk" leads: They're well informed, they trust you, and they close quickly without too much fuss. You say to yourself,
"Can't all my leads be this good?"
Okay, realistically not. But you can get more of them. And your marketing can help.
In our experience, leads from your local market tend to be these kinds of "slam dunks" because, through their network of family and friends, prospects can quickly learn more and come to trust you ahead of your first phone call.
But how do you get more local leads? Write a radio jingle? Rent a blimp? Encourage your customers to make new friends? These would undoubtedly be creative ideas! But there's a better way.
Google's Local Pack: Where local leads begin their journey
Even prospects that vet you through their friend networks begin their journey with a Google search. So how you look on local search results, known to ad nerds as "the local pack," can have a significant impact on your ability to get more quality leads.
Unlike regular search results, which list seven websites, localized searches result in only three websites shown. So off the bat, a local search is more competitive with fewer initial sites displayed. So you must have your SEO buttoned up to ensure you're in positions 1–3.
How do you excel in local SEO?
Check out this three-minute video to get the basics
In this video, you'll learn:
Why completing your Google Places business profile is key

What citations are and why you need to build lots of them

What's local data aggregation and the top vendors for this function

The importance of positive reviews (even outside of Google)
Positive Google reviews drive more local search leads
Let's assume you're securely in positions 1–3 in the Local Pack search results. Nice work! But that's just the beginning if you want to drive more quality local leads.
How do you stand out to ensure a web visitor clicks on your link and not one of the competitors displayed next to you? The quantity and quality of your Google user reviews.
Research by the smart folks over at BrightLocal found that overall star ratings were the number one factor consumers use to evaluate your business online. The more stars you have in your rankings, the more clicks you receive and more stars equate to more trust. Their research found that anything less than 3-stars resulted in worse click-throughs than if you had no reviews at all. The benefit to click performance didn't kick in unless you have an average rating of 4 or 5 stars.
Image credit: BrightLocal
How to get more 4- and 5-star Google reviews more easily
At Pronto, we've practically automated our positive Google Reviews. And so can you.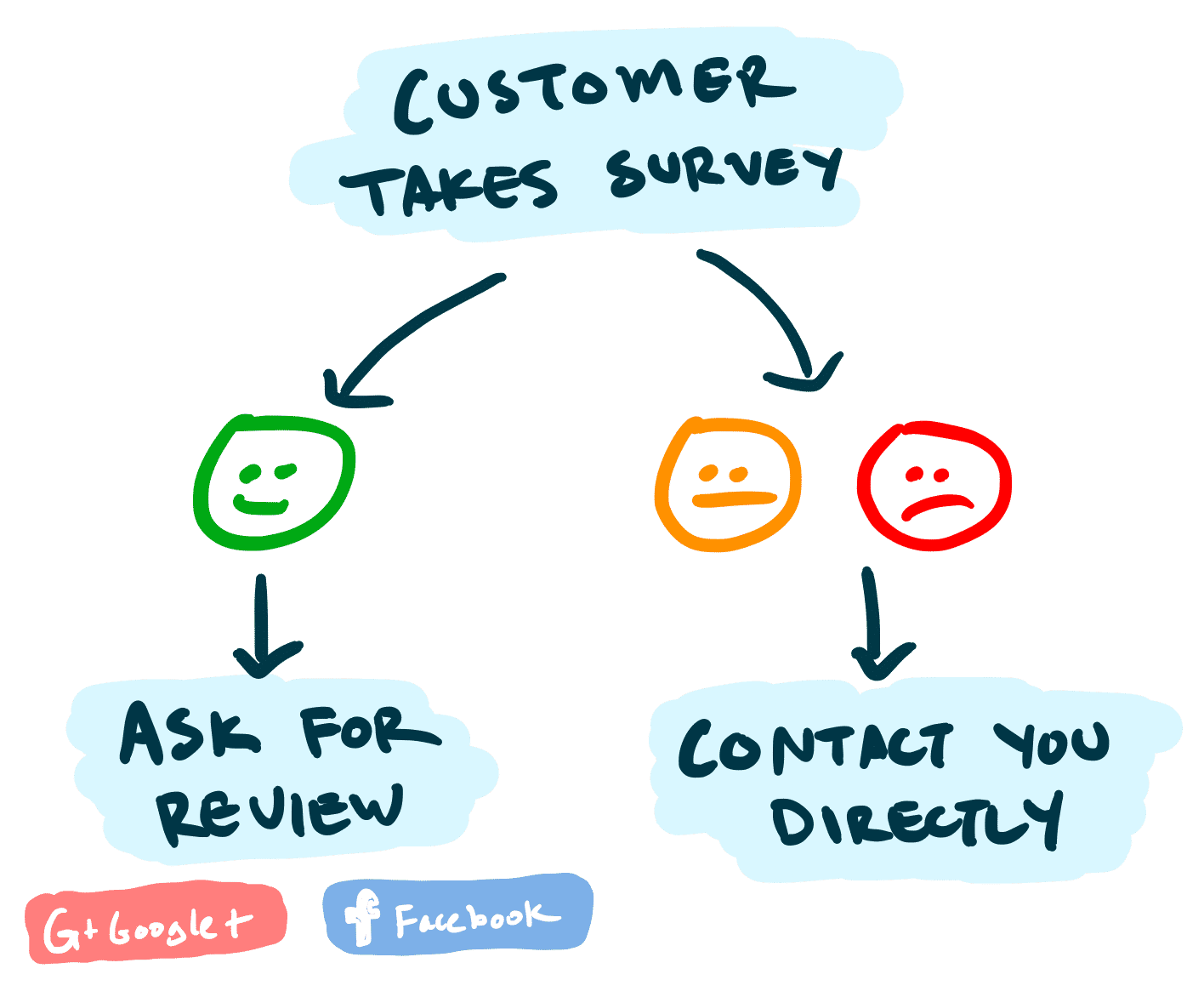 No, we haven't paid some bot army to astroturf a bunch of phony reviews. Don't do that; it'll ruin your reputation faster than you'd imagine. Our Google reviews are real customers giving their real-time positive feedback as they engage with our web and marketing services. How? By leveraging our client management software (in our case, Zendesk) alongside a customer satisfaction tool called Simplesat.
Here's how it works:
How Pronto quadrupled our Google Reviews volume
We launched Simplesat for Zendesk in July of 2018, and the results speak for themselves.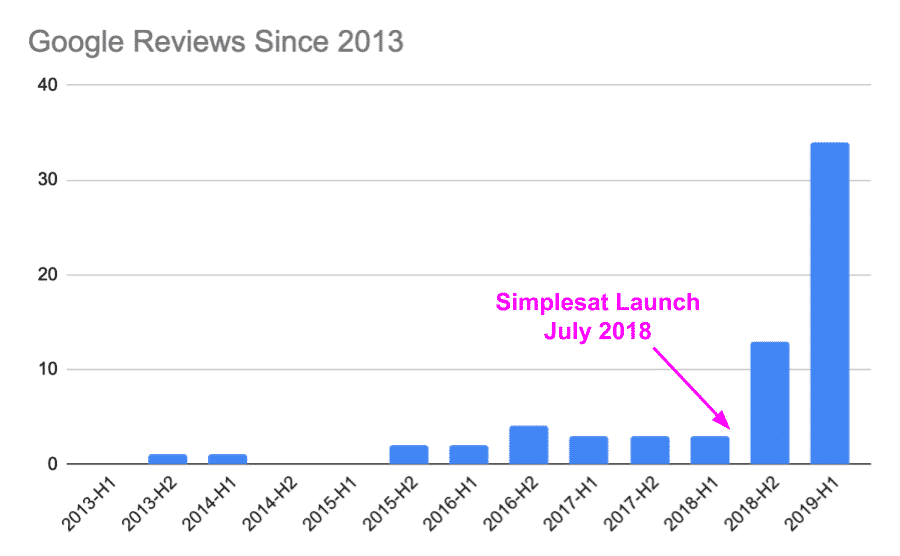 In the first six months after we introduced our workflow, we quadrupled our average volume of new Google Reviews. In the next six months, we nearly tripled that going from 13 to 34 reviews. As of today, we average about one positive review a week.
It's a great system with very little upkeep. All we do is watch the good reviews roll in and jump on helping any customer who isn't completely psyched.
Bringing it all together
If more quality, locally-based leads would make an impact, then you need to get serious about SEO and optimizing Google's "local pack." The best way to differentiate yourself against anyone else in the "local pack" is to have a lot of four- and five-star ratings. Visitors will see that you're legit, click on your link, and decide to do business with you.
You don't need a Zendesk-level customer management tool to get the benefits of Simplesat automating your positive customer feedback to Google. It can be done with many other systems or even if you don't have one at all. We're happy to help you figure it all out. Click here to schedule a consultation, and we'll give you a free audit of your local SEO. Then we'll talk you through how you can leverage Simplesat to help with your reviews.