Background
Kumo is a leading provider of cloud-based solutions that help companies thrive in a competitive marketplace, bringing enterprise-level and budget-friendly capabilities.
The Project: Service Page Design Cohesion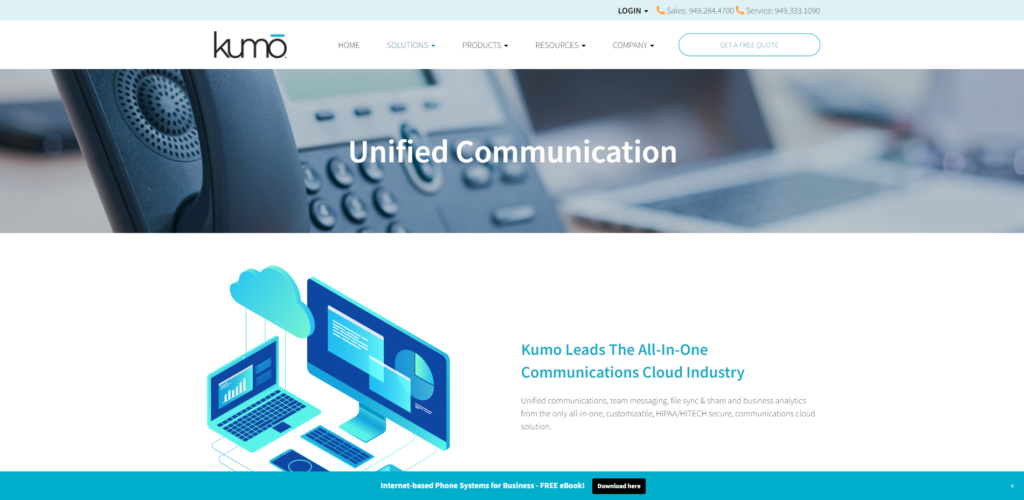 As part of their request, Kumo shared an existing page with their preferred design layout
Kumo recently launched a campaign around its Unified Communications service and had a fresh service page created for it. Happy with the design layout and overall structure, the IT firm considered redoing their other service pages to inspire design consistency and unify their pitch delivery.
Instead of rebuilding their entire site, Kumo engaged Pronto Support to help redesign their service pages — an agile first step toward a cohesive website experience.
The Website Update Request
An email to Pronto Support got the job started.
Hello,
I have been going through the pages of our website under the 'Solutions' tab, and I am noticing that they are not cohesive in their design. Each page has a different layout and different types of graphics. Are you able to make them more uniform?
If so, what do you need me to provide? I like the format and images on this recently designed page: https://www.joinkumo.com/unified-communication/
The other tabs do not need to be touched, just the pages under 'Solutions'.
Thank you!
Project Breakdown: Page Review and Design Mockups to Unify Website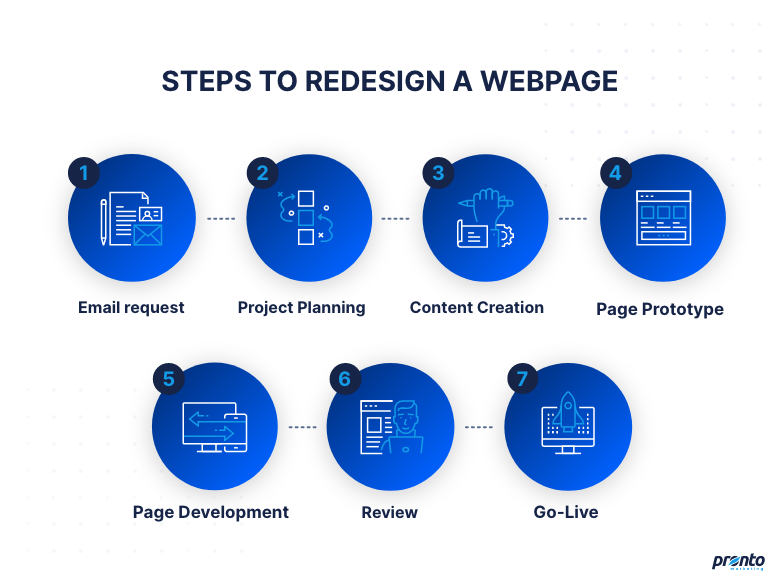 According to Kumo's request, our team first reviewed each service page to size up the project and confirm the design inconsistencies. They found that seven pages required adjustment.
Initial mockups were developed and delivered to Kumo to show how the pages would look after the redesign work.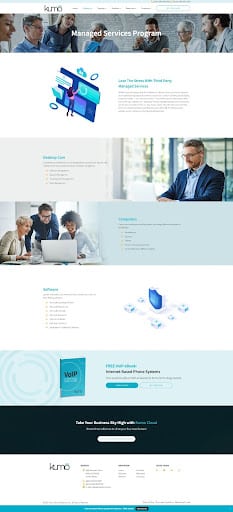 Managed Services Program Mockup


Backup & Recovery Mockup
After receiving feedback and approval from the client, our team moved forward with the design changes. From start to finish, the project took less than a month to complete.
Project Outcome & Next Steps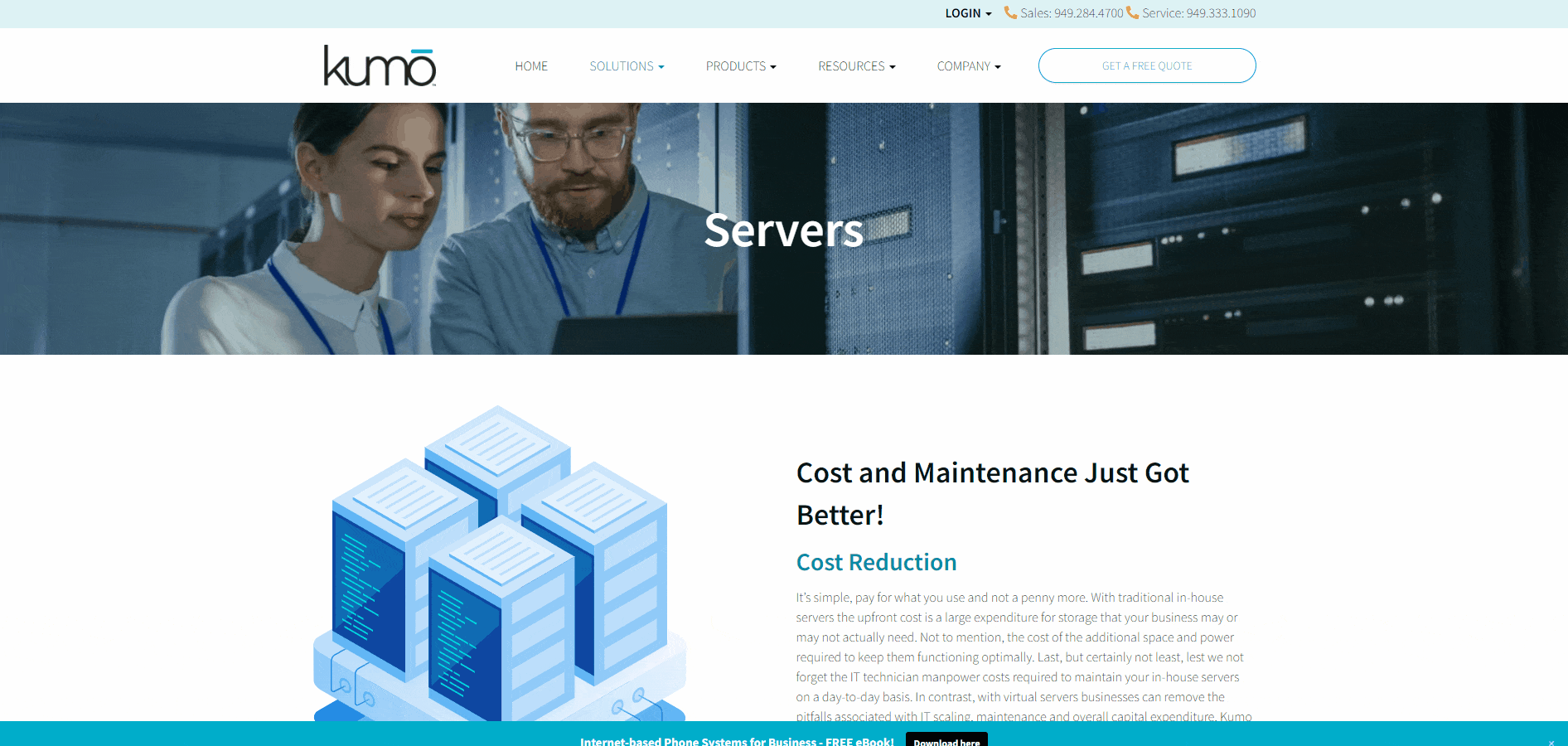 Each of Kumo's solution pages share similar design layouts to unify their pitch delivery
Showcasing a consistent website experience from page to page allows Kumo to put their best and most informative foot forward.
After working with Pronto Support, Kumo site visitors can now navigate seamlessly across the IT firm's solutions, allowing them to consider more services efficiently.
The new pages look great and are responding well. A big thanks for your work on this! — Krysten Lee, Marketing & Administration Officer
Pronto's WordPress Support team can help you transform your own service pages, or complete any other website edits or projects you have in mind — all for one monthly fee!
Request a free consultation, or if you're already a client – submit your support request here.