WordPress is a hugely popular platform used by many different industries. However, when dealing with something as important as a person's health, your WordPress site has to go the extra mile.
Fortunately, you can provide a world-class healthcare experience using WordPress plugins. Here are our top picks to reassure your patients that they're in safe hands:
AutomateWoo, a powerful automation plugin that can notify your patients about upcoming appointments, prescription reviews, and other important events.
Gravity Forms Stripe Add-On, an add-on that enables you to accept credit card payments online.
WooCommerce Subscriptions, a complete subscription service for your patients.
WooCommerce Memberships, a membership solution that helps you build long-term relationships with your patients.
Gravity Forms Utility, a helpful toolkit designed with privacy in mind.
In this post, we'll provide some guidance on choosing add-ons for your healthcare website. Then we'll share our top five WordPress plugins for doctors and medical professionals. Let's get started!
How to Choose a Plugin for Your Healthcare Website
As a doctor or medical professional, you'll likely manage a lot of private patient information. It can make you an attractive target for hackers. Naturally, you'll want to do everything in your power to preserve the privacy of your patients.
When shopping around for plugins, we recommend prioritizing security – especially since themes and plugins account for 96.2 percent of detected security vulnerabilities. To start, you should consider getting all your plugins from a reputable source, such as the official WordPress repository: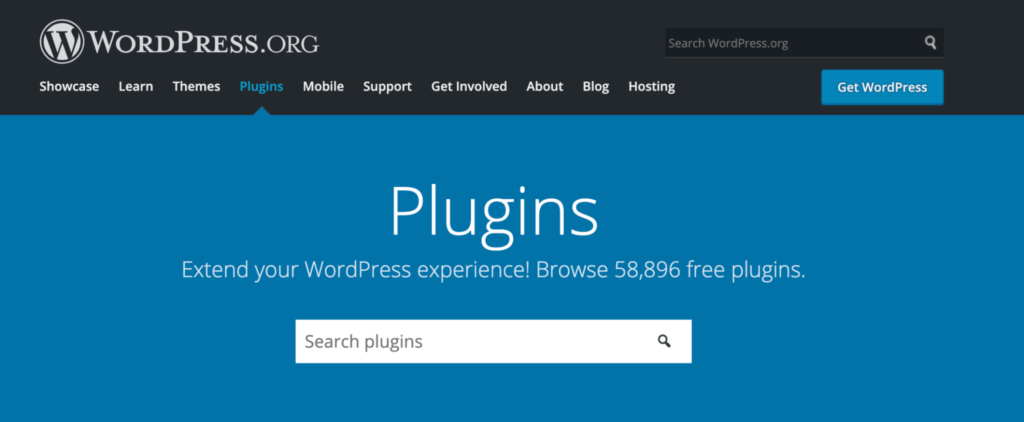 Even if you're using a trustworthy plugin provider, it can still be dangerous to assume that all their offerings are automatically safe. Instead, it's wise to check the plugin's reviews to see whether any users are complaining about security issues: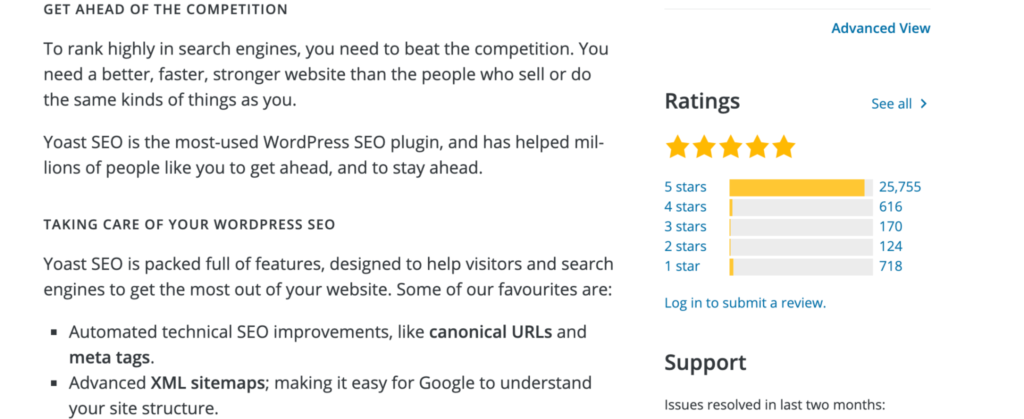 After installing a plugin, it's important to keep it up to date. According to research, 86 percent of hacked WordPress websites contain an outdated plugin, theme, or even an obsolete version of WordPress.
Even if your chosen plugin is safe now, it may still leave you vulnerable to security issues in the future. As such, you shouldn't forget to install those updates.
Check out our top 16 WordPress security tips to keep your site safe from hackers.
Top 5 Plugins for Doctors and Medical Professionals
The right software can help you provide five-star healthcare to your patients while also boosting your bottom line. With that in mind, here are five must-have WordPress plugins for your medical website.
1. AutomateWoo
As a busy medical professional, you'll likely have a list of day-to-day administrative tasks. Your job may involve notifying patients about upcoming appointments, medication reviews, and overdue prescriptions.
You can use the AutomateWoo plugin to streamline much of the daily administrative work required to keep your medical center running smoothly. After activating this add-on, you can create a range of workflows that trigger in response to specific actions: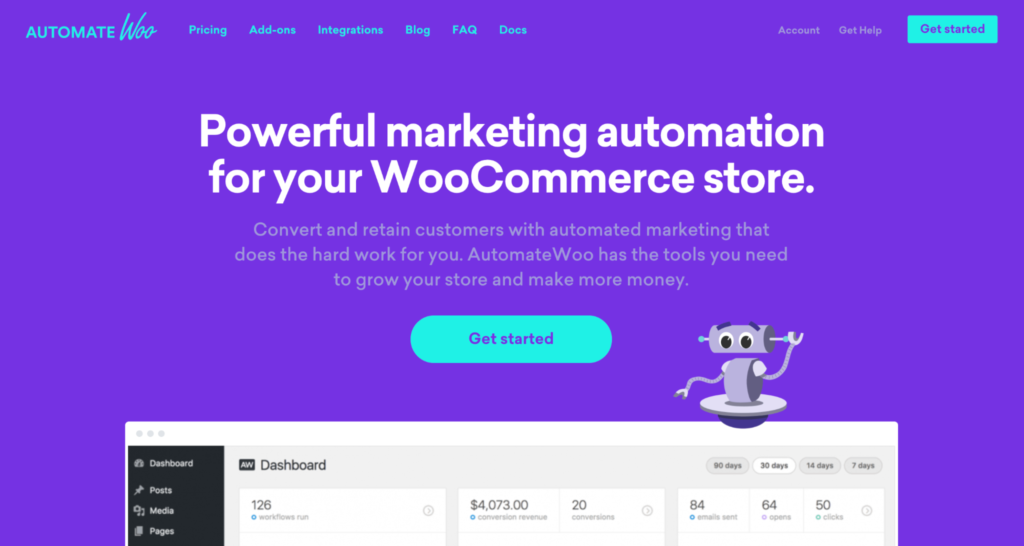 This automation can help keep patients informed about important events, including scheduled appointments. However, you could also use AutomateWoo to improve the quality of the patient experience. For example, you might send automated thank you and birthday emails or share relevant medical resources.
You can also AutomateWoo to push potential new patients further down the customer journey. It comes with multiple tools, including automated follow-up emails and the ability to target inactive contacts. As such, this plugin can help you create a steady stream of new business for your practice.
Features:
Contact patients via SMS, thanks to the Twilio integration
Reward your best patients with VIP status
Notify patients before saved debit or credit cards expire
Pricing: You can purchase a single site subscription for $99 per year.
2. Gravity Forms Stripe Add-On
Online transactions have been gaining popularity for years. However, the COVID-19 pandemic has fast-tracked the use of this cashless, contactless payment method. Even if your patients attend your practice in person, making payments online may still feel like the safest and most convenient option.
You may also plan to continue offering appointments online. For example, you might be running Zoom consultations for patients who are unwilling or unable to attend your medical center in person. For these people, online payments may be the only way to manage their medical bills.
You can start accepting online card transactions using the Gravity Forms Stripe Add-On: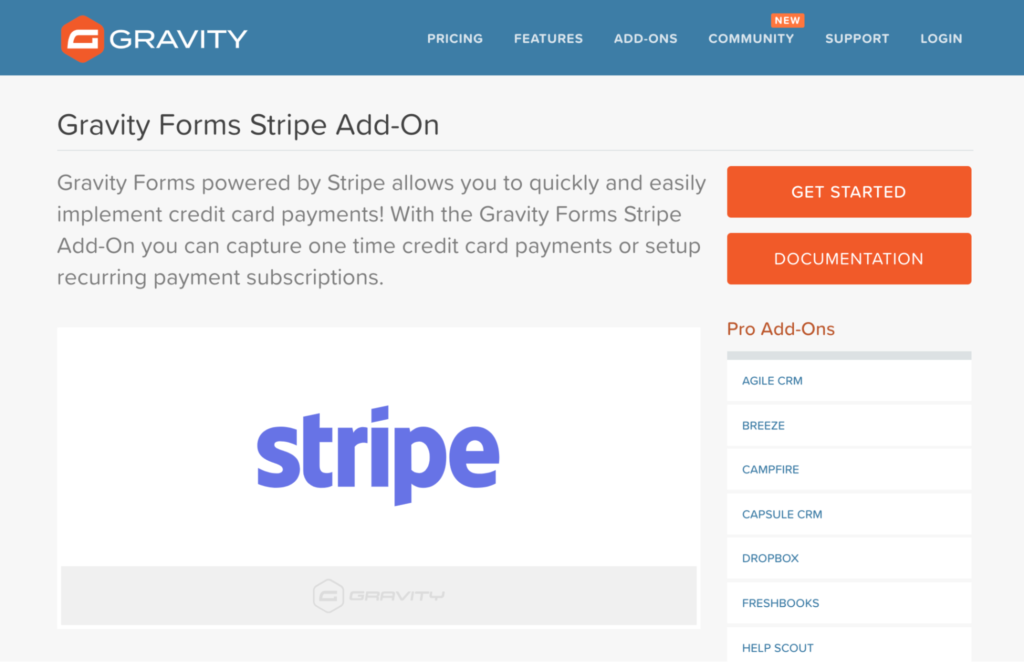 This Stripe-powered software enables you to accept one-time and recurring payments. In this way, the Gravity Forms Stripe Add-On could be ideal for patients who need to pay bills in multiple installments.
Features:
Automatic credit card payments with Stripe
A detailed setup guide
Support for several additional add-ons, including Stripe Add-On Hooks
Pricing: This add-on is included with the Gravity Forms Pro ($159 per year) and Elite licenses ($259 per year).
3. WooCommerce Subscriptions
It's not unusual for doctors to offer their services on a subscription basis, especially if this system provides better value for the patient. It can also benefit employers, as subscription-based medicine is often less expensive than traditional healthcare coverage.
For doctors and medical professionals, this model can create a more stable and predictable revenue stream. It can also encourage patients to stick with your practice in the long term, particularly if you offer discounts on longer subscriptions.
If your practice supports subscription-based medicine, you can create and manage this service using the WooCommerce Subscriptions plugin: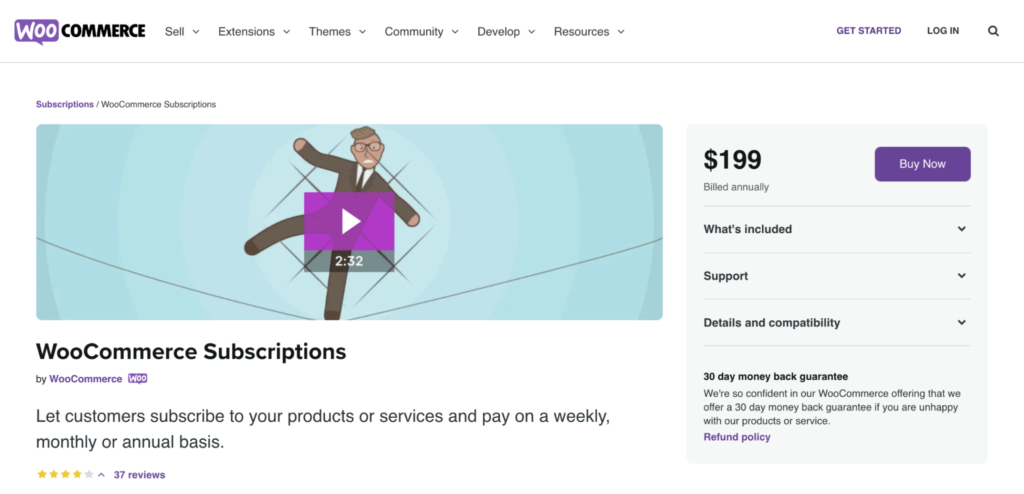 Using this add-on, you can offer weekly or even annual subscriptions. You can also tailor your offerings with optional sign-up fees, free trials, and expiration periods.
This popular plugin also integrates with over 25 gateways. As such, your patients are free to subscribe using their preferred payment methods.
Features:
Support for multiple billing schedules
Automatic email invoices and receipts
Built-in renewal notifications
Automatic rebilling on failed subscription payments
Detailed reports for tracking your recurring revenue
Pricing: WooCommerce Subscriptions is priced at $199 per year.
4. WooCommerce Memberships
Most patients don't change their doctors regularly. Since you're likely to have a long-term relationship with your patients, it makes sense to offer membership functionality.
A membership program can enable patients to access their medical records or payment histories. It can also make it easier to track patient activities and information, helping you provide a better level of medical support.
If you want to offer membership functionality, WooCommerce Memberships has everything you need to get started: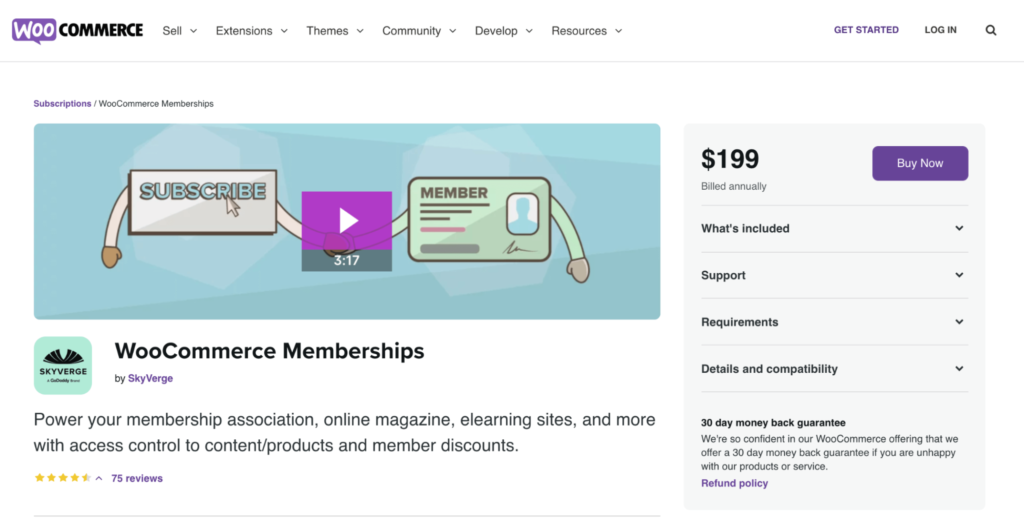 This extension for the popular WooCommerce plugin also makes a Membership Notes section in the WordPress backend. It is a great place to add your observations for future reference. If you need to contact a particular patient, you can also communicate with them directly from the WooCommerce Memberships interface.
If your practice uses QuickBooks, you'll be happy to learn that WooCommerce Memberships integrates with this popular accounting software. This integration enables you to monitor your medical center's finances directly from the WordPress dashboard.
Features: 
Use content dripping and restrictions
Export patient information to a Comma Separated Values (CSV) file
Bulk-import your existing patient information via a CSV file
Access expiration and renewal reminder emails
Pricing: You can use this plugin for $199 per year.
5. Gravity Forms Utility
Most websites contain a range of forms, and medical sites are no exception. For example, you might use forms to collect data from prospective patients or enable existing patients to request appointments.
You can create a range of mobile-friendly forms using the Gravity Forms plugin. Out-of-the-box, this add-on provides over 30 ready-to-use fields, making form creation a breeze.
Furthermore, the Gravity Forms Utility add-on is a collection of tools that can make your Gravity Forms experience just that little bit smoother: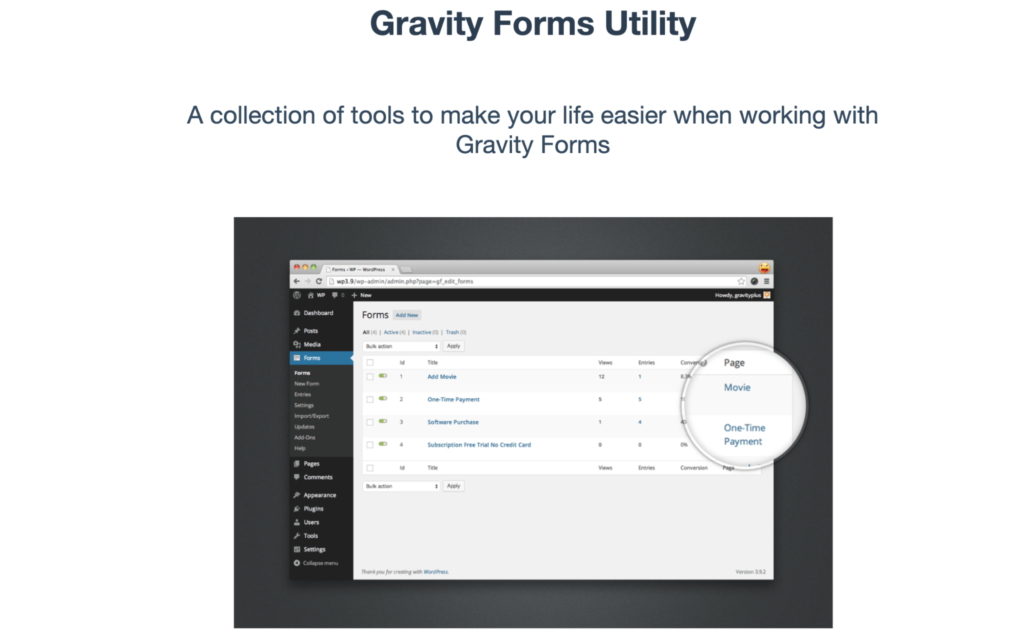 The plugin includes a true redact, preventing field data from saving to the database when forms are submitted. The information is still available for your notifications. However, the data itself never enters your database. As patient confidentiality is a considerable concern, this feature is great for ensuring all of your sensitive medical information remains private.
Features:
Hide any form that the patient has previously submitted
Set the feeds that you want to process whenever an entry is updated
Display the feeds that are connected to a form
Pricing: You can download Gravity Forms Utility for free. Note that registration is required.
Conclusion
Using plugins is an excellent way to transform your WordPress website into a useful resource for acquiring and serving patients and remotely. It can be great for patients who want to manage their medical needs online, including those who may be unable (or reluctant) to visit your medical practice in person.
Do you need help maintaining and choosing the right plugins for your medical website? At Pronto, we can get your WordPress site into gear.