It may be a cliché, but business truly is about relationships. If yours with your customers, vendors, and colleagues are strong, you'll be more likely to have the flourishing, nourishing professional life everyone hopes for.
Maintaining congenial, long-lasting connections with clients involves a few basic behaviors, not least of which is showing that you care. This can be accomplished in a variety of ways, including doing the little things like sincerely thanking them for their patronage, regularly contacting them to touch base, or occasionally sending them gifts and well wishes.
The latter gesture is a particularly effective way to communicate to clients that they're important to you, and it's really easy to do. Given all the methods by which you're able to connect to them — email, chat, social media, etc. — the advent of customized, inexpensive, interactive eCards makes perfect sense.
What do eCards Convey
You can think of interactive eCards as the 21st-century version of what Hallmark started doing way back in 1910, but with a couple advantages.
First of all, they're not printed on paper, and digital goodwill beats chopping down trees any day; and secondly, the interactive component allows your recipient to truly participate in the camaraderie, a source of much enjoyment for small-business owners who prefer to give gifts with a bit of flair.
For example, it would be perfectly fine to send your clients a Christmastime email with a cheery greeting for their Yule Logs to burn bright. But it might leave a stronger impression if an animation invited the recipient to click and drag a match across a striker, towards a stocking-strewn fireplace, to ignite a flame reading "Merry Xmas Mr. John Doe and Company."
Ultimately, this conveys to the client that you're thinking of them, that you care enough to create something personal, and that you'd like to celebrate something together.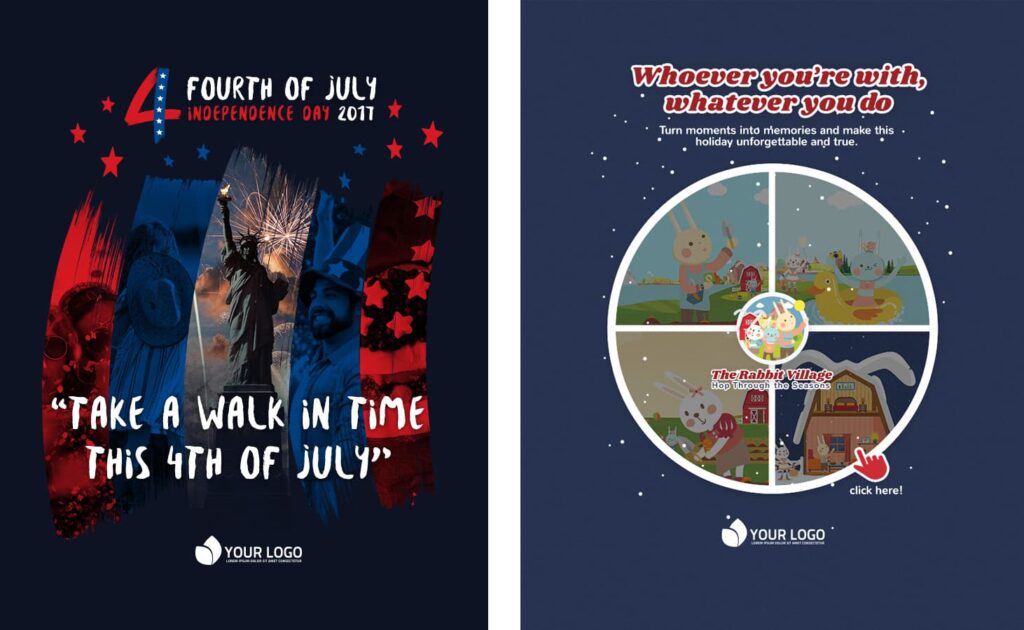 Pronto's Interactive eCards
Now it doesn't take a rocket scientist — or an interactive eCard specialist, for that matter — to understand you don't always have time to thank, check in with, and send festive messages to clients as often as you'd like. Most of us don't even call our dear mothers enough!
That's why Pronto's Holiday eCards service is so popular. We handle everything for you, with a baker's dozen unique, professionally-designed eCards for the calendar's major holidays and special occasions.
Each holiday, you can choose from our selection of three different eCard concepts. Then, your interactive eCard will be customized with your company's colors and logo, the message will be adjusted to fit your clientele, and we'll distribute it to your list of business contacts.
The program runs for a full 12 months from the day you sign up, and the $350 per year is a small price to pay to guarantee your clients feel the love 13 times a year! For more information about our Holiday eCard facts and features, please visit Pronto's marketing services page or connect with us via Facebook, Twitter, or email.