Many online entrepreneurs make a crucial mistake when they attempt to develop a media marketing strategy. Because Internet marketing is, by the medium's nature, so vast, many assume that developing a successful strategy is complicated. The trees block the forest, inevitably, and what is as simple as finding the more popular social networks turns into a long and arduous journey of playing content-feeder to a slew of unimportant, unpopular sites.
In other words, developing a successful multichannel media marketing strategy starts with selecting the popular social mediums on which to host and traffic your brand. Obviously, brand-building tactics and exercises must ensue, but you can take the guesswork out of finding the proper medium by simply selecting the most-used networks.
The Right Social Network for Your Business
Before you dive headfirst into the deep pool of branding tips to use to market your brand online, you should first take a few minutes to understand why choosing the undisputed king of all social media sites is important for your business.
In the graph below, you will instantly understand why, despite Google's large market share and Twitter's popularity with mobile users, Facebook is the place to begin your brand-building via the Internet.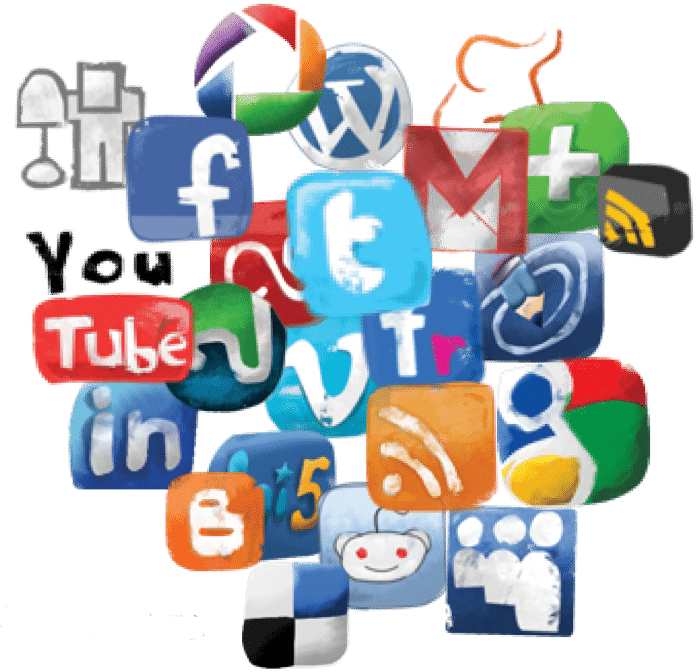 A relatively recent poll taken among students shows that, hands down, Facebook cleans up with nearly three-quarters of the traffic.
Just last month, Facebook proudly reached 1 billion active users. It's also important to note that this number comes even after the massive cleaning the site automated, wherein "fake" users and likes and multi-account holders were purged from the pages. One billion strong – it's tough to argue nine zeros.
Of course, despite the huge number of users Facebook has, the idea is to bolster your brand's image through a multichannel strategy. Advertising on Facebook isn't enough to get this done; you also need to use the other sites, such as Twitter, LinkedIn, YouTube, and other popular social networks. Facebook will simply act as the hub for your social brand.
Facebook: The Hub of Your Multichannel Campaign
First and foremost, understand that your social brand has to be more open and more accessible in general than the image you project via a professional website. Where customer support may promptly and professionally answer a query via customer complaints with your business, your social page needs to look more at the public relations side of the spectrum for branding purposes.
Having Facebook serve as the hub for your social media branding works if you're an active participant in the social experience. Not only can you directly target any of the billion site users, but you can also set up outside social networks and link everything back to your Facebook page.
The first step in your branding process begins with creating a business page that serves double duty as a fan page. Regular, relatable posts with the purposes of likes and content sharing should be your goal on Facebook. Tapping into the billion users here takes an interesting, updated page that gives people a reason to come back.
You're not new at business or marketing. You know how to reach your target audience. For the purposes of a multichannel online campaign, though, you need to focus the most on letting Facebook act as the centerpiece.
About the Author
Eric Taylor works as a freelance writer and business developer for a Facebook ad tool – Qwaya. The company's goal is to provide extensive information, tools and up-to-date news about social media marketing strategies, most specifically for Facebook.