The vast majority of Pronto clients are small businesses, serving a local market. And in most cases the founder & owner of the business is the face of the business. Since this is the case, I've started to wonder why it is so rare to see quality business portraits and headshots.
While a portrait of the business owner can be corny, it can also be very effective. This is the person the prospect wants to meet and talk to. A picture does convey a thousand words, and in the snap decision to stay on a website and convert to a prospect, or leave, the right picture can make a difference.
Images matter. For instance, research from Hubspot shows that, "Photos on Facebook Pages received 53% more Likes than the average post. We also compared each businesses' average comments-per-photo to their overall average comments-per-post and found that photo posts attracted 104% more comments than the average post."
At Pronto, we've always tried to be strong when it comes to visuals, but frankly, it's been rare that when we see client portraits we say, "Wow." But there's no reason why this should be the case. Why not spend a little money and get yourself a collection of really fantastic business portrait and headshot photos?
When I started thinking about this, I did what any inquisitive person does these days – I started searching in Google to see what I could find. Here are just a few examples and some insights I gained while considering what goes into a really great business portrait.
Let your personality show
At Steve Z Photography, I found some great examples of business portraits that are fresh and express something special about the subject. Steve had an interesting blog post about a session with a client, Stephen, where he got a really nice range of photos that really bring out the various aspects of Stephen's personality and could be used in a number of situations.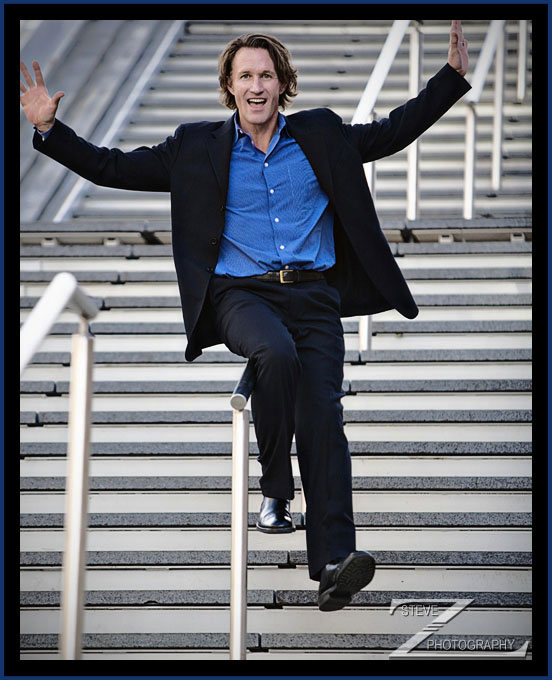 In an interview, Steve mentioned, "I make sure the subject is engaging with the viewer, and projecting a likeable and approachable persona in his business portraits." This series of photos gave me a real connection with Stephen, and a number of the photos could be real signature photos for a website. Actually, the only disappointment here was when I checked out Stephen's website and Facebook page – he wasn't using these fantastic images.
The little details matter
Michael Ray was another photographer I found who had some fantastic business portrait examples. This one I liked – it's businesslike, just a little serious, and a nice warmth comes through. Click through his portfolio of people photos and there are a bunch of really creative photos, that could be very effective as part of your business image.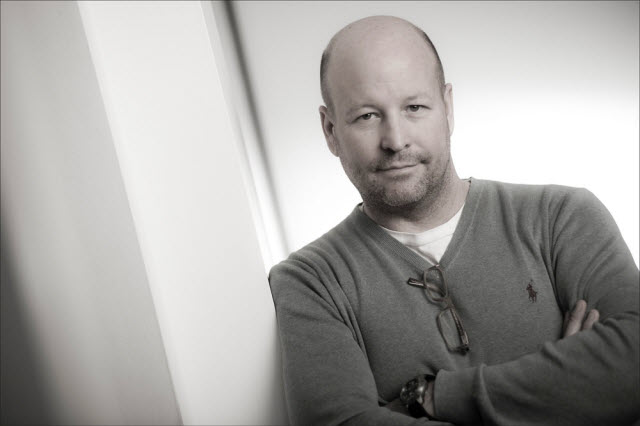 I reached out to Michael to get his thoughts on the qualities of a great business shot. Here's what he had to say:
"A great business portrait is one that contains as many of the following traits as possible:
Show's the subject's true personality.
Subject should appear relaxed.
Background environment should be relevant to subject's business.
The mood of the lighting should support the mood of the subject's business.
Photo should be simple and well composed."
Those traits might sound easy enough to capture yourself, but a truly great photographer will bring out nuances that you didn't consider.
Balancing creativity and professionalism
Lastly, I found photographer Matt Wain who has a very strong portfolio of corporate and business photos and portraits. This one I liked a lot. The woman looks professional in a nicely tailored jacket – conservative business look in black and white. But she has this wonderful, engaging smile, against an interesting background – which places her at the center, as if she is the bullseye.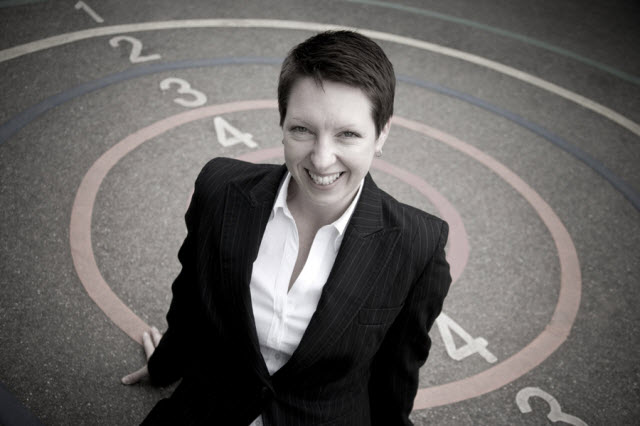 Again, it might seem like a small thing but a professional photographer will be able to add that little creative spark to help your portrait stand out from standard headshots while maintaining the professionalism you need in your business photos.
Get started now!
What I learned from my investigation is that you don't have to be George Clooney or Elizabeth Hurley to have a great portrait – but you do need to spend a little money. I'm sure my examples above aren't cheap – but the results speak for themselves.
Think of this as an important investment in your business. Get a good collection of photos and they are good for years – some headshots for LinkedIn, Facebook and other uses including some signature photos for your website. Take the time to find a professional photographer who has a strong portfolio of creative business portraits and headshots. Don't settle for run-of-the-mill.
Now I've got to run and find a good photographer to take some great portrait pics of me! Enough with the iPhone selfies.