Like "Mobilegeddon" in years past, the hype is real for this change. If you have long delayed a mobile-friendly website redesign or have an old mobile-only version of your site, you're at risk.
In spring, 2015, Google rolled out what search engine aficionados coined "
Mobilegeddon.
" Google started evaluating mobile-friendly factors in their ranking algorithm. If your website wasn't mobile-friendly, it might rank lower in search results. At the time, an estimated 40% of searches happened on mobile devices.
Today, based on Google's paid search data and recent search engine evaluations, that number is estimated to be as high as 65%.
As a small business, particularly in B2B markets, that means your prospects are no longer only assessing you from their desktops during business hours, they're checking out your website from an Uber on the way to the airport or their tablet after dinner. For us on ProntoMarketing.com, we see about 20% of traffic coming from mobile devices. Put plainly, if we ignored mobile we could be losing one of every five potential customers and tens of thousands of dollars in monthly business.
Because of this trend in user's behavior, Google is shifting how it ranks and displays search results on mobile devices by launching a mobile-first index. Google started the rollout of the mobile-first index in March of last year and had accelerated the transition in the previous few months, impacting many additional websites.
But there's good news for many of you as well, depending on how your website is structured. Let's take a closer look at what "mobile-first" means, what you can do to address the changes, and how to know if your website is already affected.
What Is "Mobile-First"?
Google's goal has always been and continues to be to provide the best user experience possible in their search results. With the majority of searches now conducted on mobile devices, that means a transition to a mobile-focused approach.
In the past, Google indexed the desktop version of your site to determine your ranking on both desktop and mobile searches. Google would then check to see if you had a mobile version of your site and factor that in secondarily.
The switch to a mobile-first index means they are now starting with the mobile version of your website and are using that as their primary means of determining your rank.
If you've received an alert message from Google in Search Console, it means they had already cached and indexed the mobile version of your website
How Much Will Mobile-First Affect Website Rankings?
According to
SEO giant Moz
, "if your mobile and desktop versions are equivalent — for instance, if you've optimized your content for mobile, and if you use responsive design — this change should not have any significant impact in terms of your site's performance in search results."
If you're already a Pronto client, we've got you covered. All Pronto websites come with responsive designs.
For everyone else, things are a bit trickier. Google will still index and rank your site if there is only a desktop version. But because of Google's continued focus on mobile content, you'll face downside impact if you continue to put off a mobile-friendly upgrade to your site. The majority of searches are on mobile, and therefore mobile-friendly content will be indexed natively and be made more accessible by Google to its users.
How Do You Know Your Site Will Be Affected by Mobile-First?
If you have a separate mobile-only version of your site, consider the following:
Mobile-only sites tend to have fewer images and less content compared to their desktop counterparts. In a mobile-first world, this gap presents a risk. Make sure the mobile version of your site has all of the same content, all the relevant tags, and is on par with your desktop site, including the META title and description tags for your pages.
Your sitemaps and structured data should all be accessible from the mobile version of your website. They should be identical on both sites.
If you have not yet, claim and verify the mobile version of your site in Google Search Console so you can receive updates and notices from Google.
Check the
Google Mobile-Friendly Test.
This tool tells you in plain English if your site is up to par and what you need to do to alleviate any issues.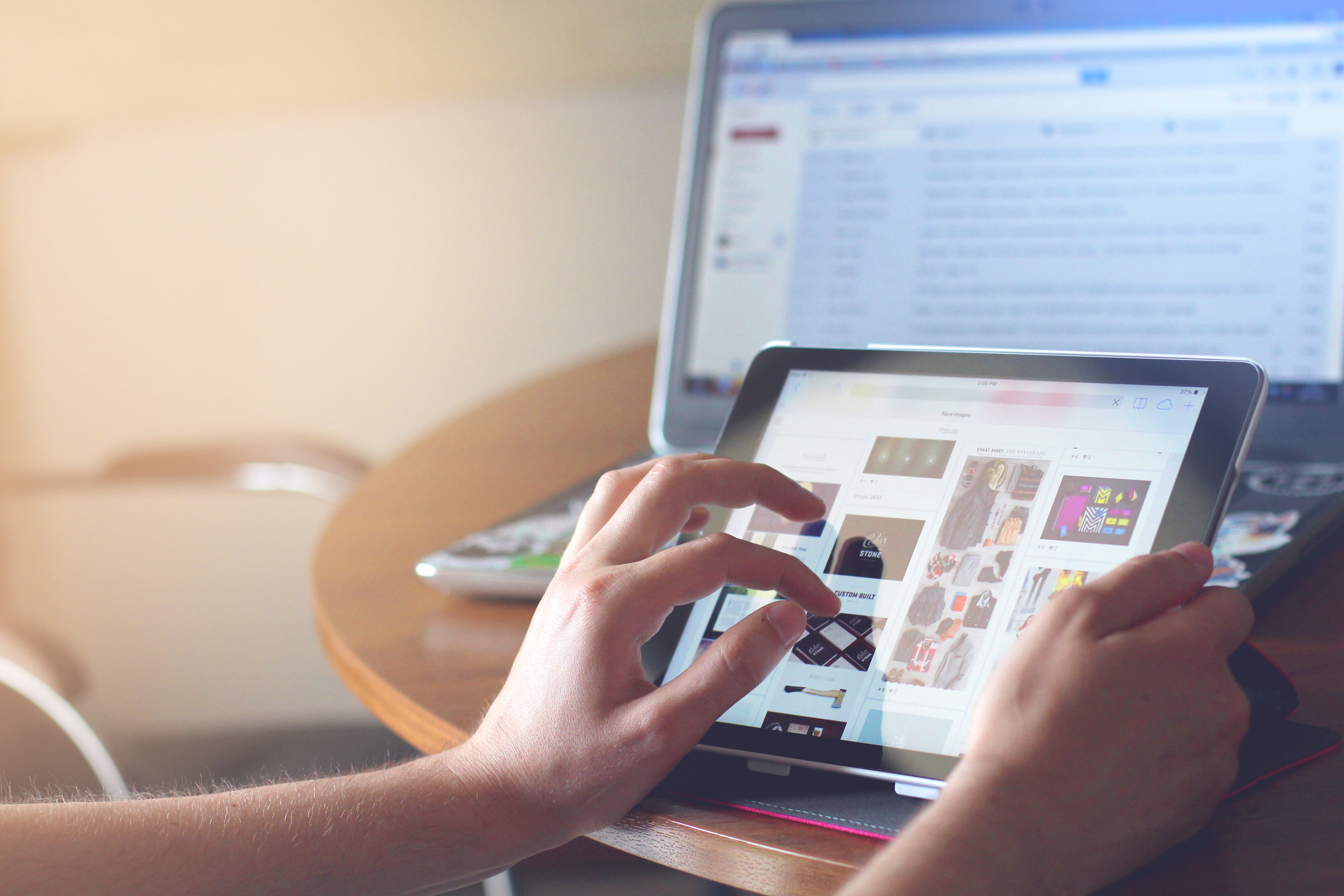 The Solution is Mobile Responsive Web Design
The easiest way to ensure Google's change to "mobile-first" does not negatively impact your website is to implement a responsive design. While the list above means a lot of updates and tests for mobile-only versions of sites, responsive design makes your website virtually immune to these kinds of required upkeep.
Responsive design automatically changes the layout of the website based on the visitor's screen size, meaning you only need one, universally used version of your site. A high-quality, responsively designed site works perfectly on not just phones and desktops, but all screen sizes in between – from large smartphones to tablets.
If you recently received a notice from Google that your site is shifting to the mobile-first index, or if you are concerned about your recent performance in the search engines, Pronto is here for you. We have been at the cutting edge of mobile-friendly website development and design since well before Google started integrated mobile factors into their rankings.
Pronto can help evaluate your current site, coordinate changes to be ready for mobile-first and explain what impact it will have on your search engine rankings. Contact us today to learn more about this transition and how you can not only avoid the potential risks of mobile-first but get ahead of the curve and use it to your advantage.