Economies go through cycles, from boom to bust and back to boom again, and the current business climate for small businesses doesn't look very rosy. With the world still trying to adapt to the COVID age, we also have war, climate change, supply chain problems and inflation back with a vengeance, many business owners are thinking of ways to prepare to weather the storm.
John Wanamaker, a marketing pioneer in the late 19th century, once said "Half the money I spend on advertising is wasted, the trouble is I don't know which half."  Marketing in a recession seems like a prime opportunity to throw away money you can't afford to waste, and so it's tempting for many to simply slash the budget and wait for better times.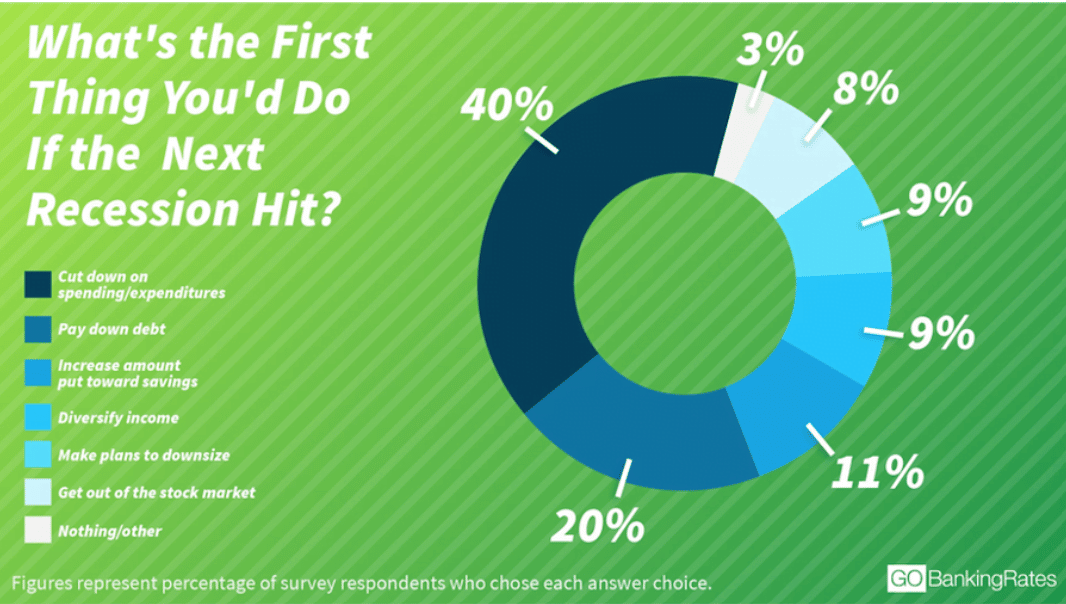 Image: Gobankingrates
But this would be a mistake. Cutting back on your advertising and marketing budget is a sure way to lose out on opportunities and leave you worse off when the recession ends.
Here are some useful tips for how to navigate your way through a downturn by managing your resources carefully to give you more bang for your marketing buck. 
1. Why Cutting Back on Marketing in a Recession is a Mistake
As Henry Ford once said, "The man who stops advertising to save money is like the man who stops a clock to save time." You shouldn't think of marketing as an unnecessary luxury, something only to be done when you have cash to burn. It's vital for your firm's fortunes. 
Spending on advertising promotes brand awareness, generates leads and boosts revenue, which is why having a marketing budget is an absolute must. If anything, it's even more important in a downturn to promote your services. Some of your competitors will cut their budgets, giving you and your company opportunities to make your presence felt in their absence.
As a first step towards optimizing your advertising outlay, try our marketing budget calculator tool to help you get a clear idea of what your targets are.
2.Look After Your Existing Customers
During a recession, it's crucial to keep your loyal customer base. It's easier and far more cost effective to market your products and services to your current clients instead of spending money trying to win new ones.
Stay in touch with your customers and keep them in the loop with emails, offers, newsletters, invitations to events and so on. 
They aren't just the clients who maintain a business relationship with you and make repeat purchases – they can refer other prospects to you through a referral program or leave reviews on your Google Business profile
3. Maintain Your Online Presence
One of the biggest problems with cutting your advertising budget in a contraction is that you are  at risk of losing market share. If you aren't promoting your business, then prospective clients won't know you exist.  And if you aren't spending money to try to generate and convert leads, then you and your firm could find themselves struggling.
Your current customer base is aware of you and (hopefully!) very happy with the service you provide, and as mentioned earlier, word of mouth and reviews are a great way to improve your company's fortunes. 
However, you can reach a much larger audience online, and regardless of whether or not your reach is local or global, you can't afford to neglect your digital marketing outlay if you want them to know you exist!
4. Take Advantage of Yearly Discounts
If you are calculating your marketing budget for a recession, it's vital that you find effective ways to keep costs down. Many companies offer discounts for longer term service contracts, and you can save 10% or more by switching to a yearly plan rather than a monthly one. 
Here at Pronto Marketing, we have such a system allowing customers to save about 10% if they switch to a yearly rather than monthly plan: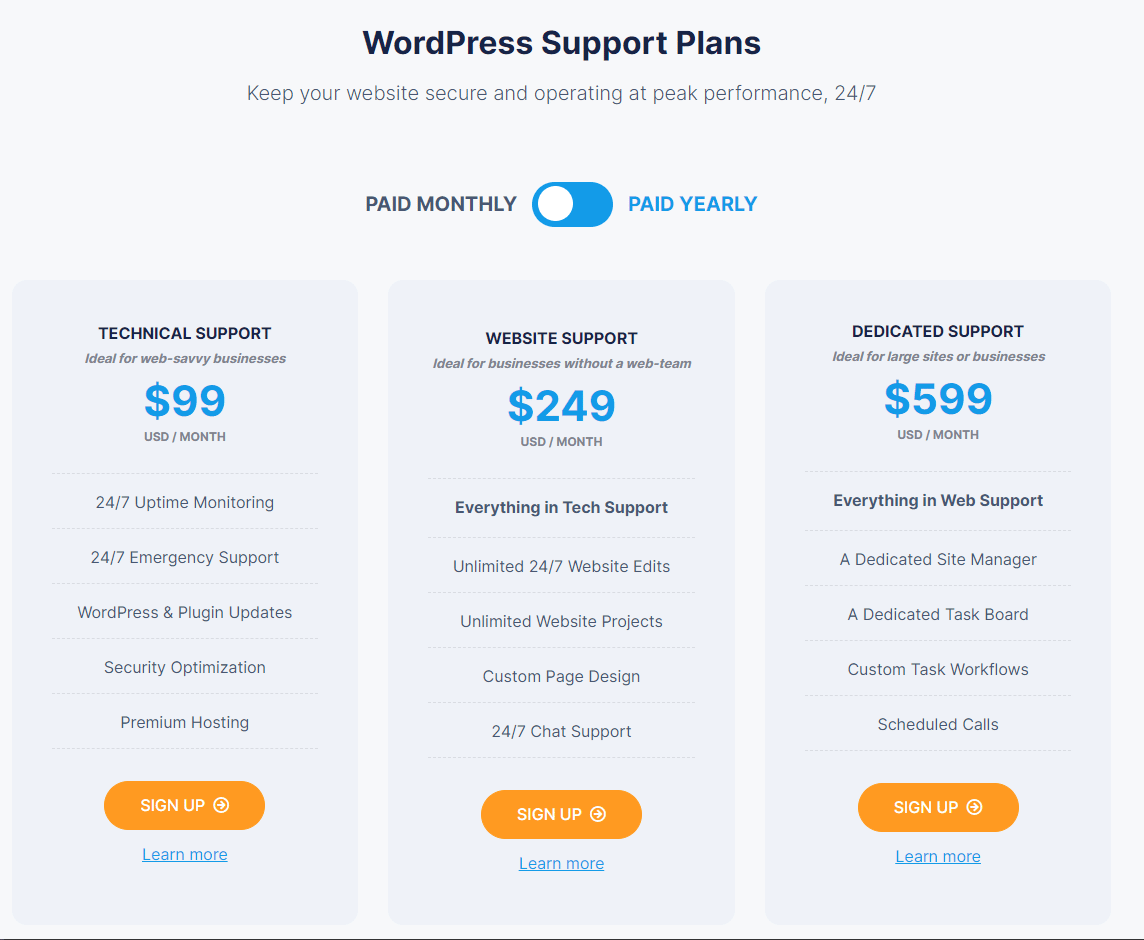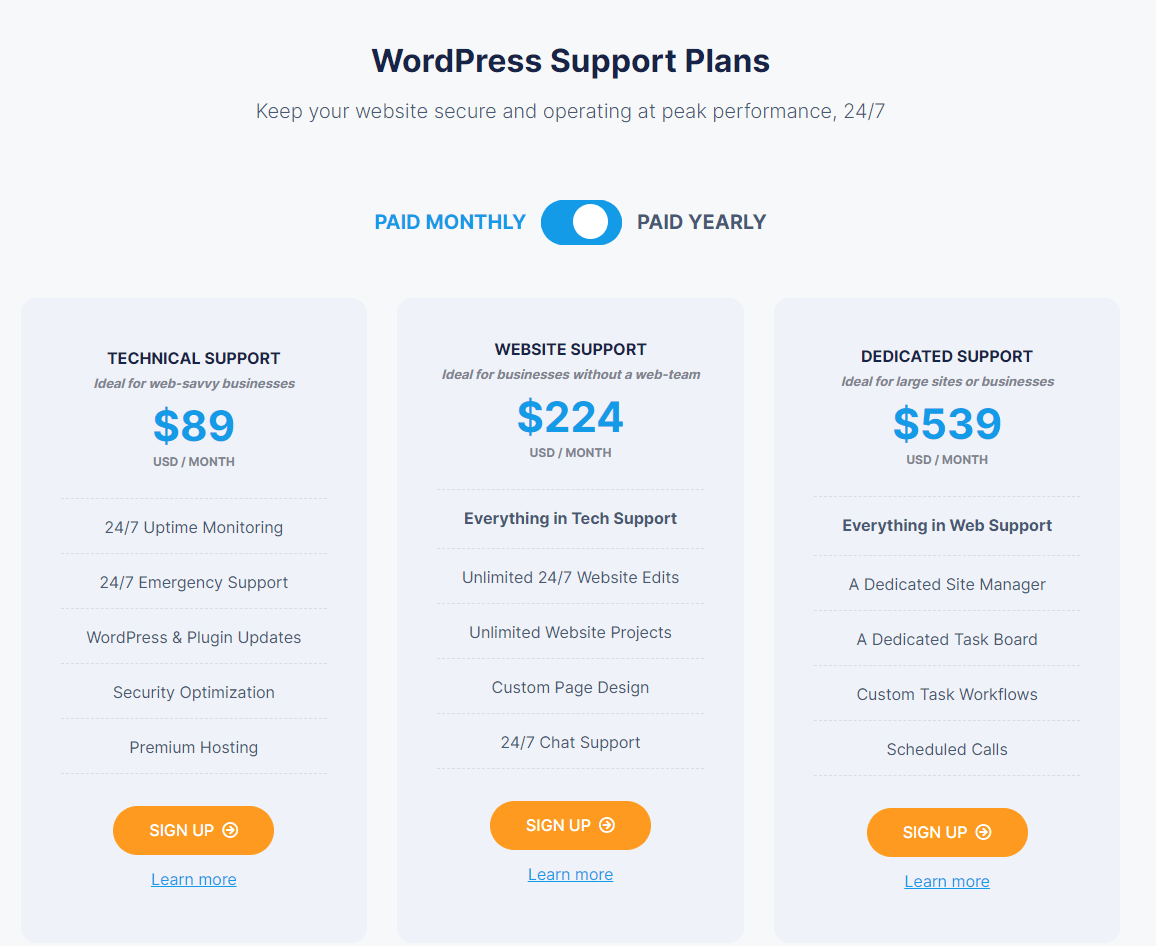 5. Change your Messaging (if Needed)
It's not just the mindset of business owners that is affected during a downturn, it's also the customers. A lot of firms wrongly assume that client's spending habits remain the same as during more bullish times, and so you should consider a moment like this as an opportunity to review your business strategy and marketing plan. 
Of course, maintaining brand awareness and continuity is vital, but considering the way in which you pitch your brand is important. Research has shown that emotional rather than transactional marketing is more effective in a recession.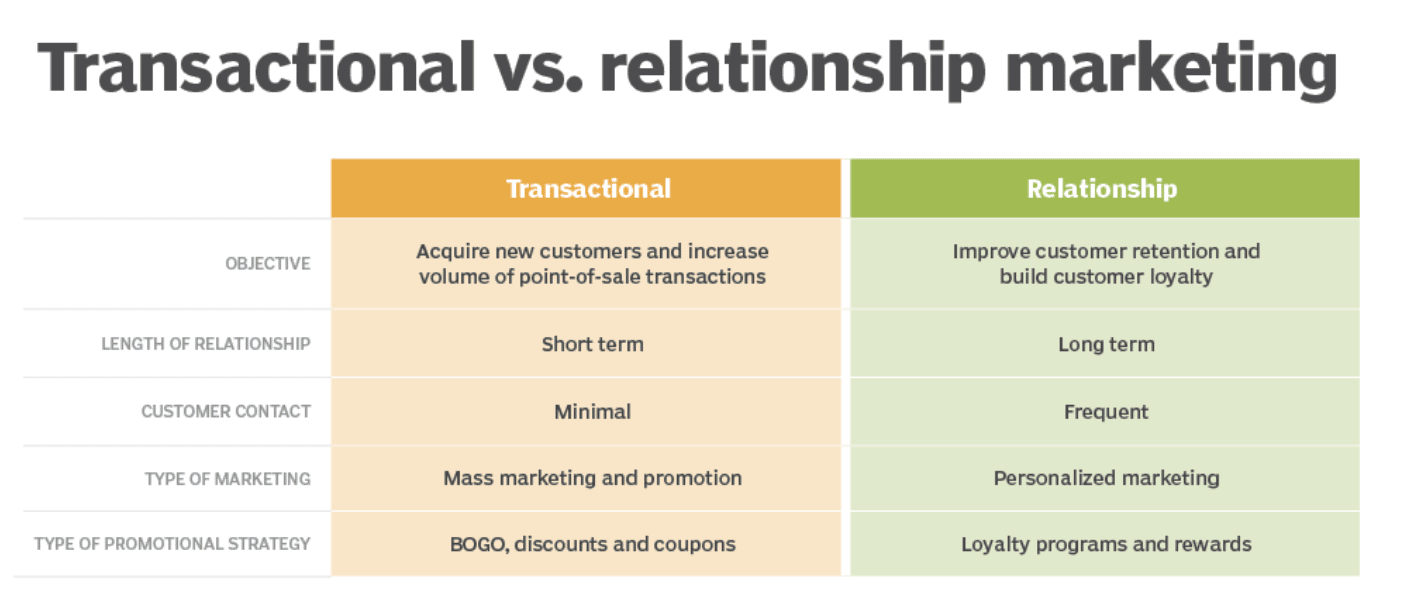 Source: techtarget.com
6. Use Analytical Tools to Assess Your Marketing Impact
Making a clear assessment of what is happening, including customer behavior, competitor analysis, and so on, is critical to maintaining competitiveness regardless of what stage of the business cycle you are in.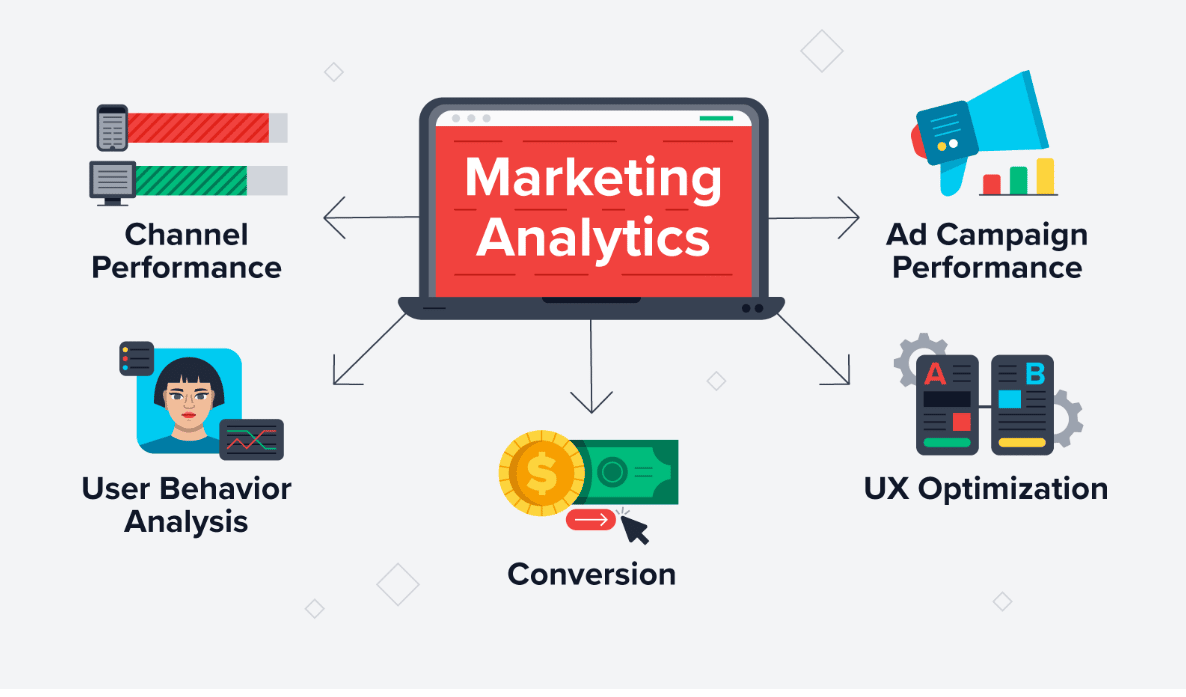 Source: clevertap.com
Marketing research takes this data through website analytics, surveys, app analytics, customer relationship tracking, and others, giving you vitally important information about the market and helping you to formulate better strategies to generate leads and increase revenue. 
Tools such as Google Analytics and Ahrefs are examples of how you can better gather and analyze information about how much of an impact your marketing efforts are having.
Here at Pronto we offer a Google Essentials Audit where we can do a lot of the heavy analytical lifting for you.
Examples of Companies that succeeded in a recession
Kellogg's:

Cereal maker Post was the market leader in the early 1920's, but the company reduced its marketing during the Great Depression.
 Kellogg's, their rival, decided to increase their advertising expenditure by 100% and quickly saw their profits boom by almost a third. They overtook Post as the market leader and have retained that top spot to this day.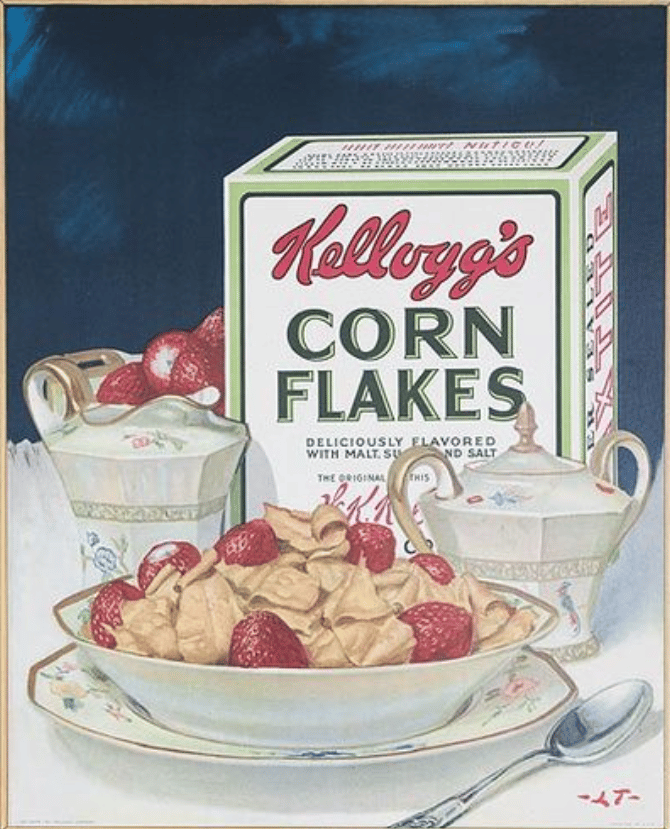 Toyota:

The energy crisis of the mid 1970s caused a recession that lasted almost a year and a half. Toyota had just brought out its Corolla, which was rated second for fuel economy (miles per gallon). 
As the recession started to bite, Toyota kept their foot on the marketing pedal, and by 1976 they were the top imported car maker to the United States.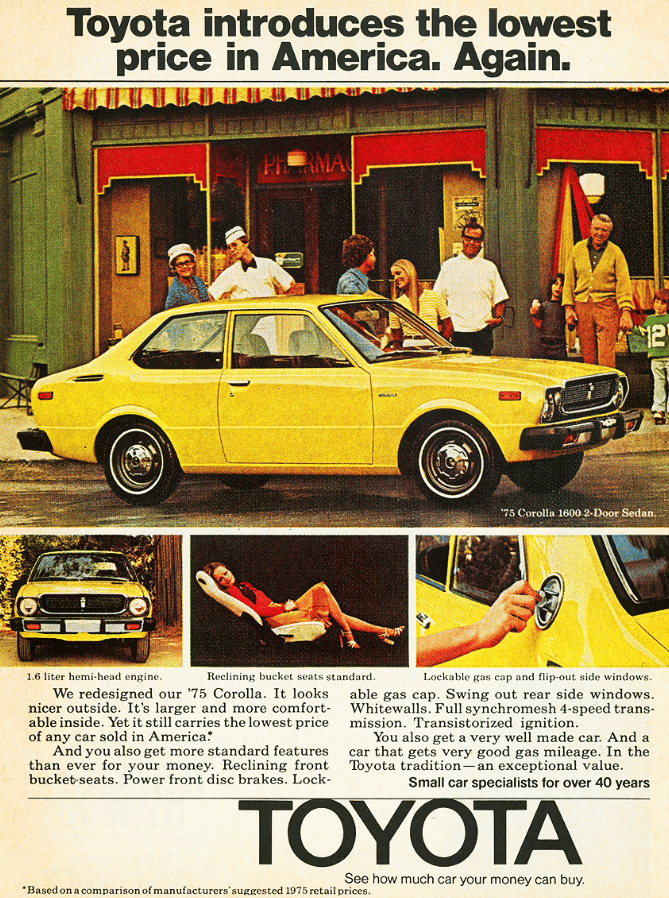 Pizza Hut & Taco Bell:

During the 1990-1991 recession, McDonald's decided to reduce its marketing spending and promotion budget, while Pizza Hut and Taco Bell decided to ramp up their marketing efforts in response. 
The end result was that Pizza Hut saw a 61% increase in sales and Taco Bell 40%, while McDonald's saw theirs fall by 28%.
Amazon:

Back in 2008 and 2009, while the world was in the midst of the banking crisis, Amazon saw its sales rise by 28%. During this downturn, Amazon kept up its marketing efforts and launched the Kindle, with eBooks outselling printed books at Christmas 2009. 
Since then, Amazon has gone from strength to strength and is one of the world's largest companies.
Data Cube Systems:

When COVID started impacting small businesses in the US in 2020, we were approached by Data Cube Systems, an IT Service Provider based in Florida, who were looking for help with their

local SEO

strategy in order to attract more qualified leads and sales. 

A detailed audit revealed that their Google My Business page was not being utilized properly, with no reviews, posts, or Q&A's, so they signed up for Pronto's Google My Business management service. 
Over the next year and a half, Data Cube saw a 365% increase in website clicks and a 400% rise in direct calls. You can read more about Data Cube System's story here!
Conclusion
It's obvious that marketing in a recession will be tough, mostly because you have to go against your instincts and some of your standard business practices. With changes in consumer thought and spending patterns to bear in mind as well, it's understandable for business owners to feel intimidated.
You have to prioritize your spending wisely and optimize your budget to accommodate existing and future clientele as they consider the changes they must make. But it doesn't mean you should stop spending money on marketing your products and services. Even in a recession, there are plenty of opportunities to grow your business and become a market leader!
If you don't already have a dedicated marketing team in place for your business, why not get in touch with us here at Pronto to get a Google Ads forecast and competitor analysis, or if you are looking to develop your marketing strategy, then feel free to leverage the expertise of the fractional CMOs at our sister company, Growth Connect.