Our call tracking platform works by dynamically replacing all the phone numbers on your website with a tracking number that's based on each site visitor.
When visitors dial one of these tracking numbers, calls are forwarded to your primary office line (or any number you choose) while the caller's details, including how he or she arrived at your site, the page the caller landed on, and a recording of the call, will be logged in our reporting system for you to review later.
Reporting
At a glance, the reporting dashboard tells you how many calls you've received as well as some basic information about those calls.

Call Details
Here you can find details about the call, including the caller's location, which pages he or she visited on your site, and a recording of the call.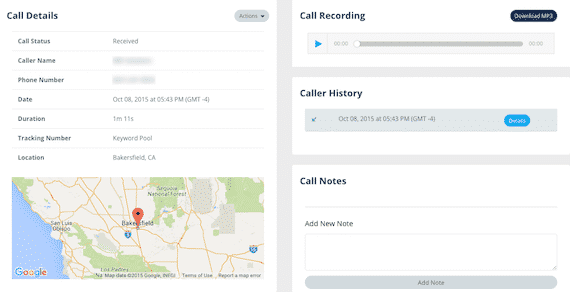 Email Notifications
After a call has been completed, you'll receive an email notification containing basic information about the call and a link to the Call Details page.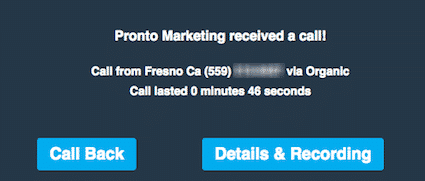 Ready to get started?
Signup for Call Tracker