We're excited to announce that we've recently been awarded Google Certified Partner status which is reserved for companies that have demonstrated excellent knowledge about and implementation of Google products like AdWords.

We've always maintained that as a business owner, you're better off focusing on your business rather than dealing with the nitty-gritty details of online marketing channels like advertising or SEO. That's why we have a team of experts on hand for you to rely on and that's exactly why we took steps to become certified as a Google Partner.
We now have three team members who have passed the Google Analytics Individual Qualification exam and one team member who has passed the Fundamental and Advanced Search Advertising exams with more to come soon.
In order to achieve Partner status, Google also requires a review of the quality of work we provide to clients in our AdWords management account. They check to see that we're using the fundamental best practices when managing our clients' campaigns and that we're implementing advanced features within AdWords to help our clients achieve even greater success.
Not only did we far exceed the minimum requirements in this review, but we even scored well above the average Google Partner.

On top of this, we have to re-qualify as a Google Partner every year, so our team won't just be sitting around. We'll be constantly learning and trying out new features within AdWords to provide the best possible service to our clients.
If you're already a Pronto client, you can enroll in our AdWords Management service here. Or, check out the table below for a full list of features included in the program.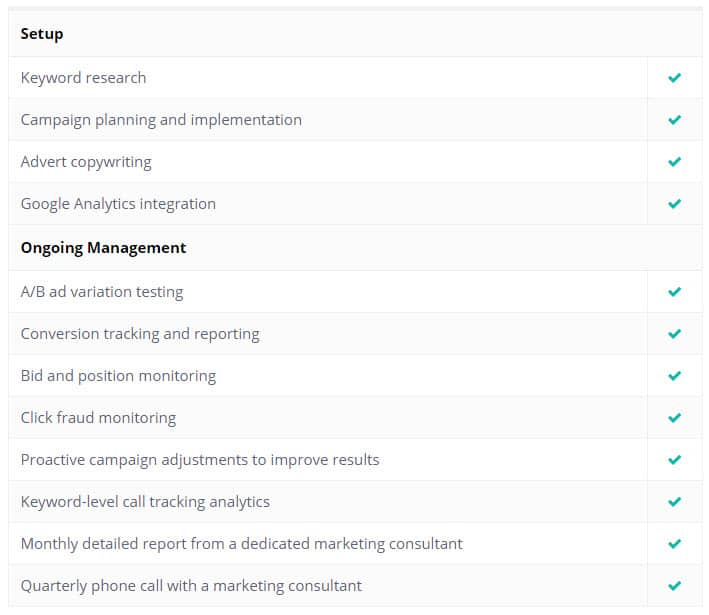 If you're not yet a Pronto client, contact us to learn more about how we can help your business grow online.