When we surveyed our clients this summer on how we're doing and where we can improve, the number one request was for support during US working hours. This was not news to us, and we've been wanting to do this for a long time. But before we moved forward, we wanted make sure we could get it right. After months of planning and preparation, we're proud to announce that US timezone web support is finally here.
We quietly launched our new US timezone support back in August to give our team a chance to work out the kinks. So far the change has been a huge success, things are going smoothly and we're getting great feedback from our clients.
Our availability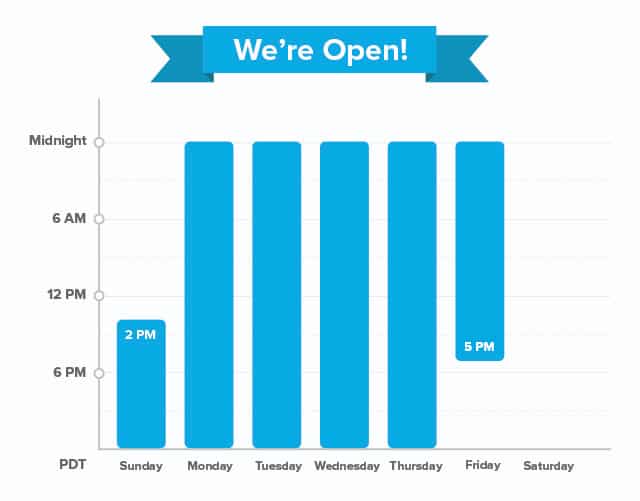 Our non-stop availability, 2pm Sunday to 5pm Friday (PDT)
We're open non-stop from 2pm Sunday to 5pm Friday (PDT). Between opening and closing there is always a team standing by, ready to serve you. Anything sent in Friday afternoon or over the weekend will be queued up for our team Sunday afternoon.
Chat and phone support
If you'd like to chat with our team about your request. You can do so at any time during our support hours by going to our
Help Center
and clicking the "Chat with us" button in the bottom right corner.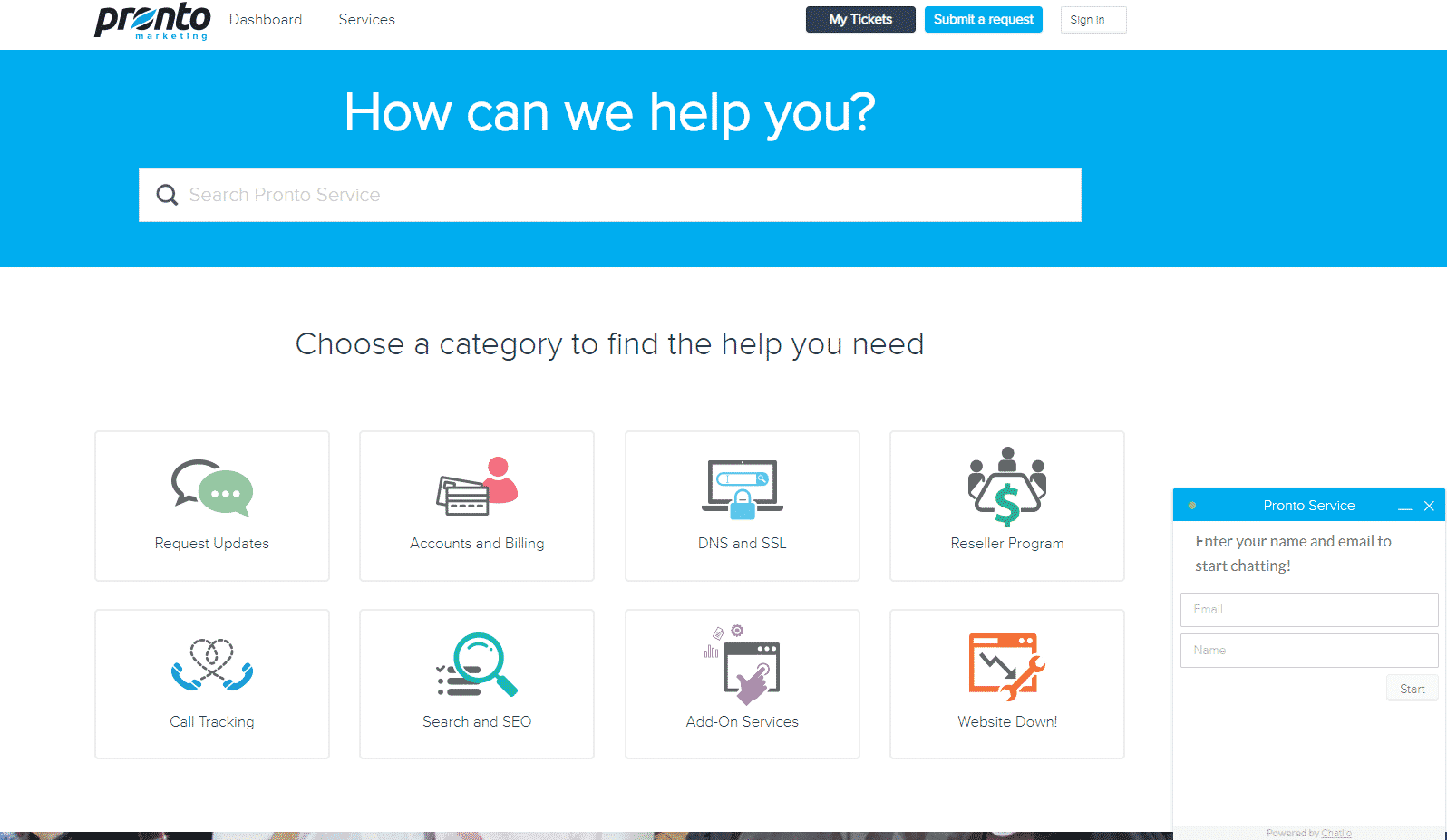 Or if you'd prefer to talk on the phone, you can
schedule a call with our team
to discuss and questions you might have.
How it works
We have three squads working in 9 hour shifts, all with an hour overlap so we have a smooth hand-off between shifts. Based on our analysis of the support tickets we receive, these squads can take care of about 80% of the web requests that come in.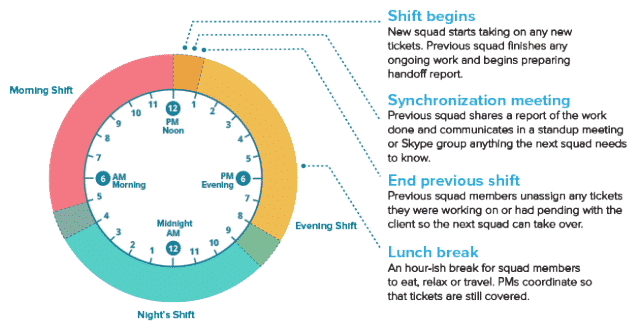 Shift schedules and the process for handoffs indicated in Bangkok local time (UTC +7).
The remaining 20% of tickets require more complex attention, such as copywriting, design, SEO or email newsletter updates. As these come in, they are reviewed by the support team and as required, are queued up for our production teams, whose shift typically runs from 9am to 6pm. We do our best to pass requests along from shift to shift, so we can continue working on your requests throughout the day. There are cases from time to time where it's better to have a single person stay on point; we use our best judgement in these cases to ensure you get the best service and quality.
What types of requests qualify for 24 hour support?
Our top priority is emergencies. If something is down, broken or urgently needs attention, we'll jump on it quickly after you submit a ticket. We handle all other types of web support requests as they come on on a first come, first serve basis.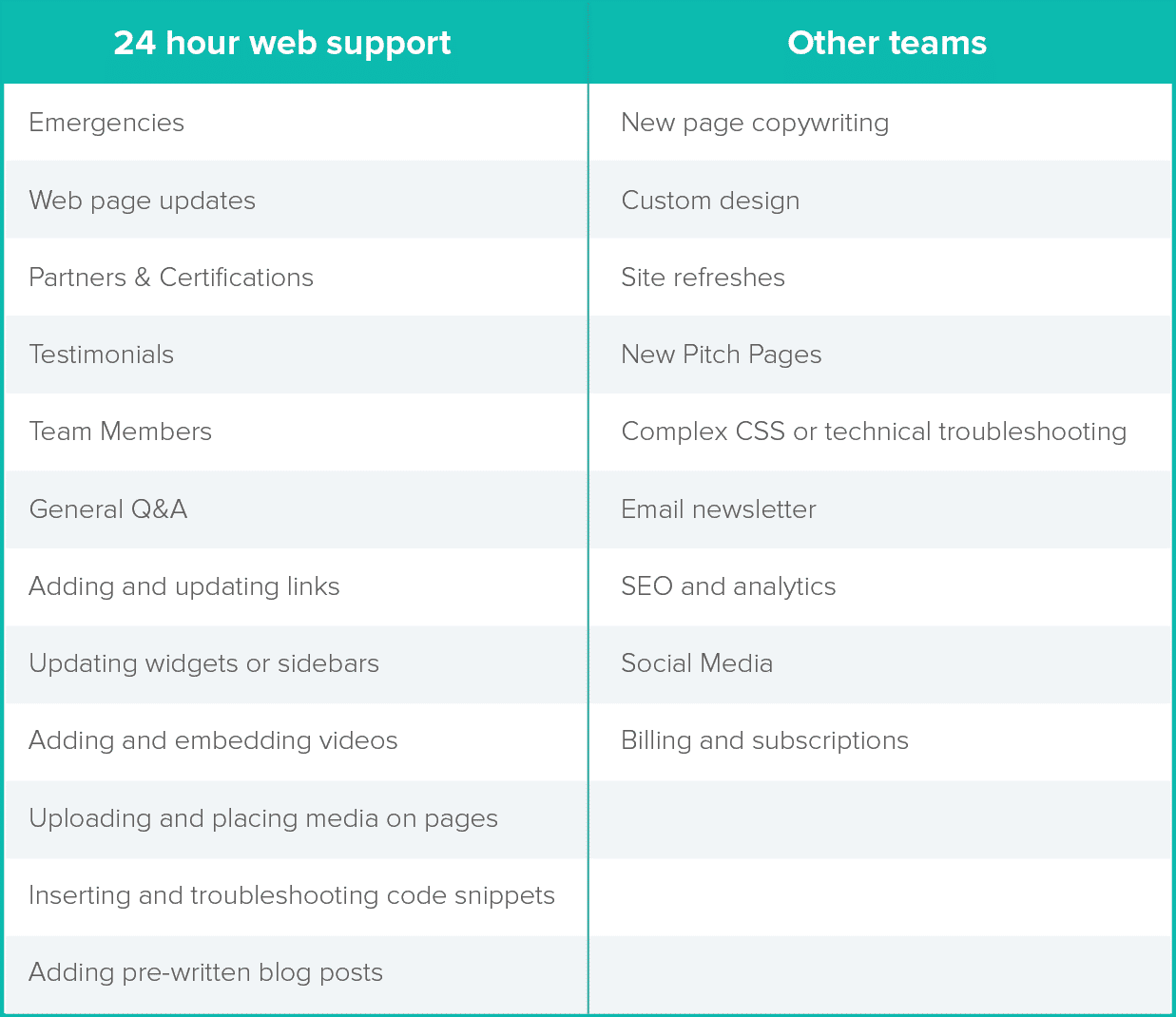 Requests for our 24 hour web support team can be handled at all hours of the day.
You don't need to worry about all this detail however. ALL requests are first reviewed by our 24 hour web support team. All you need to do is send in a ticket and we'll make sure it gets to the right place as soon as possible.
How to get the most out of our support
Create separate tickets for multiple, unrelated requests – That way we can get started working on your website while you prepare for the next updates.
Plan in advance for bigger projects – Small updates shouldn't take more than 24 hours, and can sometimes be completed in less than 2 hours. Larger projects that involve copywriting may take longer, from 2-5 days.
If you'd like an immediate status update on an existing ticket, create a new one – Open, existing tickets are assigned to a dedicated project manager. Sometimes if you update that ticket they might not be immediately available. If you create a new ticket, a team member will quickly be able to help you out.
If you create a new ticket and don't hear from us in under an hour or so, something's wrong – Make sure the ticket was actually created by logging into our support helpdesk.
The team has been running 24/5 for more than 4 years. Although we received a lot of good feedback, but we will not stop to make it even better! Please drop us
a message
or use live chat at the lower right of this page and let us know what do you think.