An effective marketing tool every small business must-have is a professional, high-quality website. This isn't a new development. The post-COVID-19 reality of business in 2020 has made eCommerce more essential. It's been trending that way for about a decade. 
Emarketer estimates that over 200 million people will buy something online in 2020. The pandemic is accelerating this move. 30% of U.S. internet users say they will spend more time shopping online for products and services in the future.
Keep in mind that only 64% of small businesses have a website. More than a third report their company is too small to invest in a site. The numbers tell a different story.
Having a website isn't enough for businesses to survive anymore. There are baseline expectations for how your site looks, feels, and runs. To stand out, you must have a beautiful website design with top-tier performance. In this article, we'll look at three important website design elements.
3 key website design elements
1. Reliable and portable in the future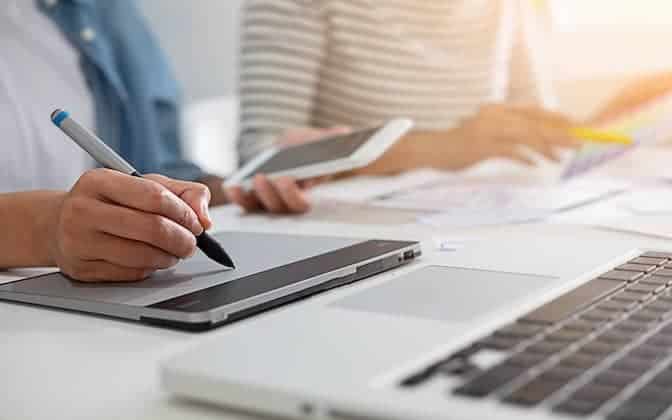 WordPress powers about 38% of all websites on the Internet, according to W3Techs. It's one of the most accessible and easy-to-develop platforms available. There's lots of flexibility and expandability for professional themes and plugins. 
We offer tailor-made WordPress website development solutions for our clients. Pronto's web developers, designers, and copywriters work together to create professional WordPress sites.
There are attention-grabbing landing pages, custom-content, resources, and more. We want your site visitors to explore your business. 
Find out Why a WordPress Design with Pronto is the Way to Go
2. Mobile-friendly approach to your site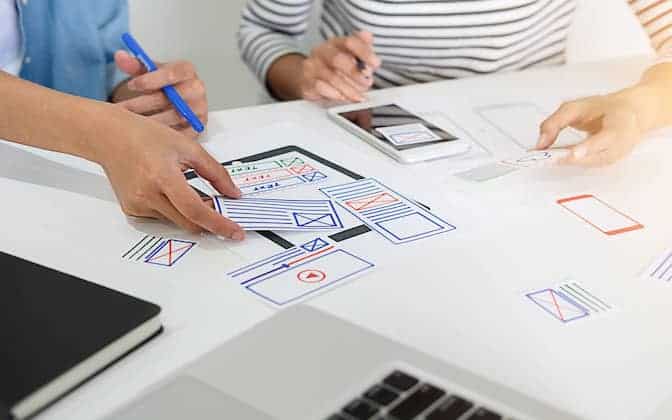 Website traffic has moved from desktop to mobile devices, exploding from 1% in 2009 to more than 57% of all web traffic. People will visit your website on a smartphone or tablet. They have high expectations for their user experience. 
When someone searches on a phone, sometimes, they are doing it while active. It could be during a conversation, walking down the street, or sitting at a red light. What do you think people do at work when they're bored and no one's watching?
Your website needs to load quick, display clear information, and look great. A great site design relies on a backbone of mobile-friendliness.
Fast load times
Mobile load times are crucial. Google reports on them from desktop load times and takes them into consideration for its mobile-index. If your site is slow, it could suffer in search of anyone using a smartphone or tablet.
How fast does your site need to load? Toptal reports that 40% of people will leave a site if it doesn't load in 3 seconds or less. 
Accessible information
Mobile-friendly sites are catchy and easy to navigate. You get an app-like experience when exploring the content.
The text should wrap and expand in size to match the screen of your visitors. Images need to be sharp and recognizable on smaller high-resolution screens. Menus must be built for mobile. 
How big of a difference does it make?
Consider that 90% of smartphone users don't know which product or service to buy from when starting a search. 85% of users think a mobile site should be as good or better than the desktop version. 
Visitors need your website (and those of your competitors) to learn more about your products or services to make a buying decision. According to Google, 79% of mobile shoppers are likely to buy from sites that are easy to browse and buy on a smartphone. 
A mobile version is an essential component of your website strategy. You can get a high-performing WordPress website and support for desktop and mobile.
Check out some hot websites designed by Pronto
3. The user experience is paramount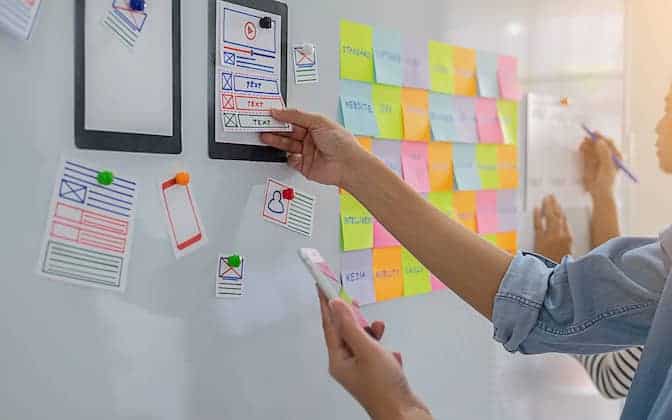 Websites are being developed not to look nice but also, to offer the best user experience (UX). Your users need to find what they need on your site. What happens if your site lacks website design and development best practices? 
Adobe reports that 39% of users will stop engaging with content if images take too long to load or don't load. If the user experience is bad, your users are less likely to return to your website. Bad means it's hard to find key information, things load slow, and the site isn't nice.
UX is about more than fast page load speeds and a beautiful website design. Consider the following common concerns that users have:
Content scannability

–

70% of users

will look at lists that use bullet points compared to 55% who will look at those without. If your content lacks lists, that number drops big time. 

Form quality

– Your website likely relies on forms and downloadable content to capture user information for sales. If your form is clunky, asks for too much info, or doesn't lead to what you're offering,

68% of users

say they will abandon the site. 
Forrester reports UX that measures performance and ensures a quality user experience has a significant ROI. Every dollar spent is $100 gained. The better your website performs, and the slicker it looks, the more people will engage.
See Why I Left Squarespace for a Managed WordPress Website with Pronto
A WordPress website to help grow your business
A beautiful website design considers the way your users will engage with your site. A WordPress site designed, built, and supported by Pronto will help. This combination of artistry and technical know-how requires a professional touch. You're in good hands with us!
We've been designing and managing websites for small businesses since 2008. Our three-step process (planning, designing, and building) is straightforward. We deep dive into the site's design to ensure it's beautiful and engaging for your target audience. Our production teams will work with you!
Learn more about Pronto's approach to website design and development and how we can help your business accelerate online. Request your free consultation today!