I moved my wife's business website from Squarespace to Pronto Marketing after a year of being on their popular self-starter web platform. Her name is Drew; she owns Chartered Wellness, a holistic nutrition consultancy. My name is Aron; I am her unpaid digital marketing intern by night, and by day, I am the Director of Growth Marketing at Pronto. We got Drew's site live on Squarespace before I started working at Pronto, so, to be clear, this isn't a case of "the cobbler's kids have no shoes."
What follows here is the story of getting a site live on Squarespace and, after running into some severe hurdles, we eventually moved to a Managed WordPress website with Pronto Marketing. Despite my biased opinion on Pronto, as they pay my living wage and all, I believe our experience self-managing a website might resonate with you.
I don't mean to treat Squarespace as a piñata, singled out for criticism. They're an excellent company, and they deserve a big chunk of the website market. Our pain points are probably the same as anyone serious about marketing and trying to grow while also using a DIY web solution (be it Squarespace, Wix, Weebly, or the myriad of other choices). If that describes you and your business, I hope you find our website experience instructive for your growth online and in getting good ROI from your web marketing.
Getting a standout design still required a designer
We decided to go with Squarespace initially when my wife first launched her business because we wanted to save money, and their sample designs were impressive. Having a standout design wasn't just nice to have, but it was strategically critical to the success of the business. Lots of people quit their day jobs, or start up part-time side hustles doing some form of "health coaching," frequently without any formal training. In being a board-certified nutrition consultant with many years of schooling, it's essential to rise above the pack and look like a real pro.
However, it quickly became nearly impossible to achieve a truly unique website design through a template website builder, where our design options boiled down to swapping around images and text. Despite our high hopes with Squarespace, the rules of web design still applied. Commercial-grade websites contain theory-based color schemes, graphical icons and elements, photography treatments, and much more. In short, good design needs a designer.
Sure, Squarespace got us a website for a few dozen bucks a month, but it took over $3,000 to work with a designer to convert our text and handful of images into a truly professional design.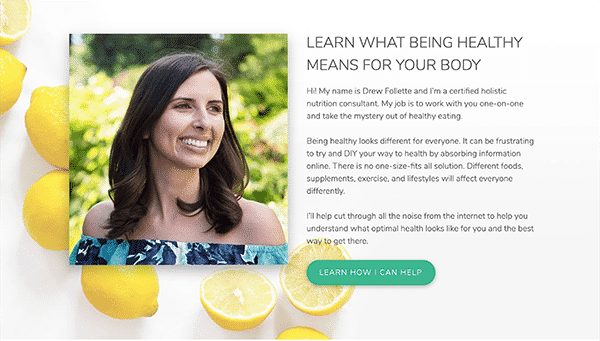 Squarespace doesn't encourage customization
Using the Squarespace templates, bringing a unique design to life meant customizing the code. Fortunately, this is possible in their "Developer Mode," but Squarespace's terms are unambiguous: Once you start monkeying with the code, you're on your own. Their support staff can't help you.
At the moment, the decision to move forward with breaking the seal and customizing the code was straightforward: "That's a problem for later! Deal with it, future selves." But it didn't take long before we ran into issues.
You're guaranteed to want to tinker with your site after it goes live: tweaking word usage, swapping an image, adding or removing a line of text. I'm handy enough with basic HTML to do this kind of stuff, usually, but we quickly started breaking the site while doing simple edits. This breakdown makes sensel Squarespace developed a solid block of code with their template, and as soon as we started customizing it, it turned it into a Jenga tower.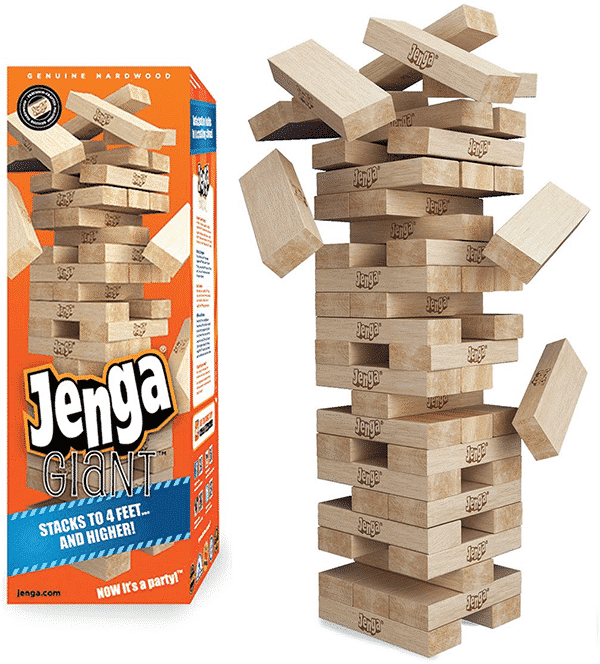 Design limitations hold back marketing
Because we'd customized our Squarespace template into a fragile, Jenga-like structure, we'd edit something simple, and it would break. We'd spend money having the designer fix it and maybe not end up with the finished result we wanted. That was certainly annoying. The real breaking point for moving off Squarespace was when these design limitations came into conflict with our marketing ambitions.
We began running paid Facebook ads, but the website wasn't converting leads efficiently enough to make it a viable channel. In short, we were throwing away money. Additionally, we started getting traction on organic search results for highly relevant nutritional health keywords. Again, lots of good traffic but not the expected leads. In effect, we were losing money by way of missed opportunities.
Two areas of the website were needed to engage visitors and convert leads: the homepage, and the blog pages. Fortunately, we had a video and a handful of downloadable guides to use for optimization. But given our pain doing simple edits, integrating lead forms and videos in non-standard ways was pretty much out of the question. It was time to make a move.
WordPress offered the flexibility we needed to convert more leads
There's a good reason why 20% of all websites use WordPress, and it's the reason why Pronto builds with WordPress: the balance of flexible construction, but with the efficiency of repeatable page types.
What we did with Pronto on the blog is an excellent example of the benefits of this balance. In all blog areas, we created a "right rail" that had static as well as dynamic elements. These elements engaged and converted users while not cluttering up the blog content that brought them to the site in the first place.
The video introduced visitors to the business, and the popular blog recommendations and tags kept readers seeking more, while the newsletter signup converted subscribers. These elements are static and included in all blog pages. Whenever we create a blog, boom — automatically, the good stuff was already added.
What's dynamic is the downloadable guides. We wanted the guides to match the blog content. The more relevant the guide, the more likely the visitor would download it.
Each blog has a category that indicates its primary topic. Through the magic of WordPress databases, each category corresponds to a particular eBook or guide, and that downloadable resource then shows up in the right rail of the blog. This way, readers get the most relevant content for their interests, and the blog author doesn't have to monkey around in the code. Just write, select a category, and publish.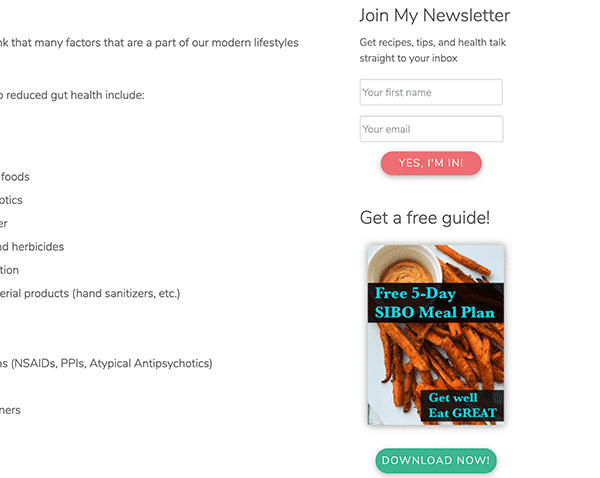 In terms of leads converted from these forms and downloadables, so far so good. In our first year with Pronto versus the last year we spent with Squarespace, we got a 56% increase in leads after switching.

On-page SEO is easier on WordPress
For starters, there's nothing inherently wrong about template sites, themes, or Squarespace, specifically when it comes to SEO. The same goes for WordPress in the other direction. It's not genetically superior to Squarespace, so to speak. The smart folks over at Marksman Studio do an awesomely balanced job at reviewing this topic.
However, their criticisms on common SEO pitfalls with Squarespace match my exact experience. I selected a template that looked cool before I assessed its SEO benefits, and I didn't account for the extra effort and attention to detail required to manually adjust tags, headings, and markup on each page. In short, buyer beware. When you do it yourself, you can easily do it wrong.
In moving to WordPress with Pronto, I didn't have to worry about a conflict between a rigid template designed to look good but not work well for Google's search preferences. The best practices for on-page markdown are built in with Pronto, and they have a team of people whose job it is to make sure sites go live with their best foot forward.
One significant benefit of moving to WordPress for on-page optimization was the ability to use Yoast's SEO plugin, which isn't available anywhere else. Yoast's plugin isn't some SEO magic; it's a tool that makes sure you do fundamentals of on-page SEO whenever you publish, especially if you are a nontechnical user or just super busy (which my wife is both).
How's organic traffic going? So far, so good! In our first year with Pronto, we tripled our traffic from Organic search.

WordPress has a lot of handy plugins
In addition to Yoast, WordPress has an entire ecosystem of third-party tools (called Plugins) that are purpose-built to work with a WordPress website. Squarespace certainly has a bunch of integrations as well. Still, since Squarespace is newer, less open to outside developers, and also smaller relative to WordPress, the Squarespace integrations are fewer and mostly from big-named companies like MailChimp.
Because WordPress's plugin ecosystem is open to developers, you get a lot more plugins and, as a result, are more likely to find a plugin that's tailored to a niche business type, as Drew has with nutritional consulting. My wife is always hearing about new plugins through her professional networks that can save time or boost the capabilities of her practice. So it pays to try things out and see if they deliver value, particularly as a quite small business when every advantage counts.
Pronto delivered more value versus self-managing a website
WordPress has some notable advantages, as I mentioned. But many of the same pitfalls of Squarespace exist on WordPress if you are going it alone and managing your site. For starters, if you go the DIY route on WordPress, you're most likely going to have to pick a theme (template), which runs the risks of SEO incompatibility and issues dealing with customizing something that's got a more rigid structure.
What Pronto did for me was to build a WordPress website with these details already figured out. Pronto engineered the best practices into their website platform, and after 3,400 sites built, they can deftly avoid the common pitfalls on my behalf, so I just get to enjoy the benefits of WordPress.
Also, Pronto does the heavy lifting for me whenever I want. If I need a new landing page for an ad campaign, I just make a request, and they get to work. If I need to update an item in the "Recommended Products" section, I give them the details, and they are off and running. This "always-on" support has been particularly valuable as our marketing has ramped up, and our needs for the website are reacting to what's working, what's not, and new things we want to try.
I think back to when we were self-managing the website with hourly support from a freelance developer/designer, and I don't think we'd feel nearly as confident on the marketing side of the business. Not knowing how much paid hourly work we'd need to buy to launch a campaign would make estimating ROI a nightmare. We'd probably leave a lot of opportunity on the table because we'd only make "sure bets," which are rare. With marketing, you need to try a lot of stuff to see what works, and you're often surprised by what does.
In terms of apples-to-apples value, doing DIY Squarespace with a freelancer versus Pronto's Managed WordPress site, we probably spent ~$4,000 over the first year on Squarespace. With Pronto, we'd have paid clearly scoped out one-time fee. So it would have saved us money and a lot of headaches just to have gone with Pronto from the beginning.
Now that we'd been live with Pronto and seen the benefits of increased traffic, leads, and agility in keeping up with our marketing demands, the predictable monthly support cost and maintenance is more than ROI positive for us.