This month in the showcase, we are looking at a collection of Healthcare Websites for our clients in the industry that dedicate themselves to the well-being of others. This field is quite diverse, so our teams had a great time meeting the various challenges that these sites had presented.
We'll be examining a provider of radiology equipment out of New York, a fertility and OB/GYN clinic based in San Diego a cardiovascular medical device manufacturer headquartered in the Bay Area, and a speech and language therapy group that operates in and around San Francisco.
The doctor will see you now, so let's get started!
1. RC Imaging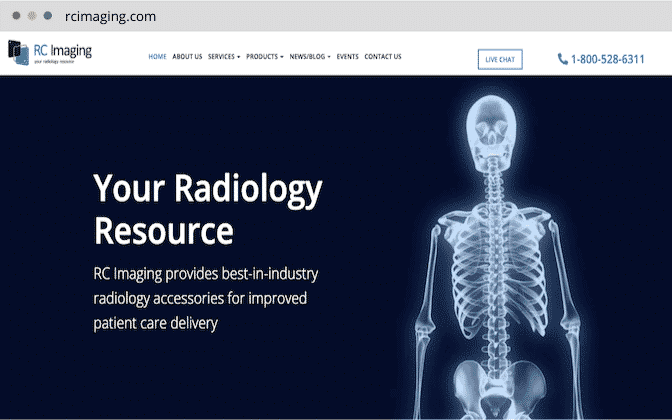 This company sells supplemental radiology equipment and provides repair, recycle, and engineering services. This means that they are strictly B2B, an important thing to keep in mind when writing and designing the website, as the target audience is not patients but other healthcare companies.
Fortunately, Pronto has had quite a bit of experience making websites for B2B clients, so we already knew that we needed to present RC Imaging as trustworthy, stable, and innovative. We also have expertise setting up sites for eCommerce, so we were able to seamlessly integrate tools that allowed visitors to easily select and order products straight from their websites.
Learn more about our Medical Website Design service for Healthcare industries
2. IGO Medical Group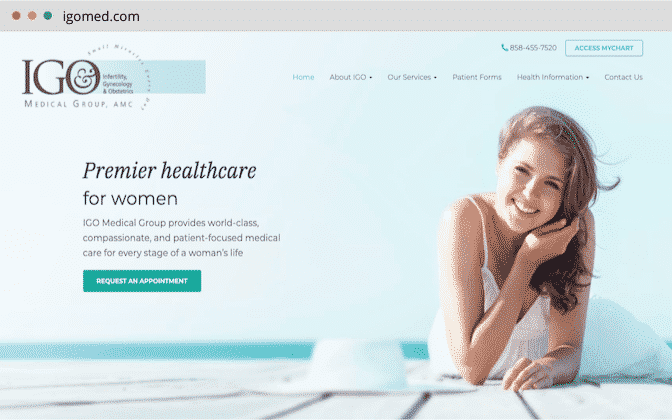 Next, we have a company with a completely different audience: woman patients of all kinds. Since IGO performs high-stakes procedures such as fertility and hormone replacement therapies, we needed to make sure that they were presented as trustworthy, caring, and professional.
To accomplish this, our designers employed a light, clean, and inviting design. This aesthetic is typical for Healthcare Websites looking to attract new patients, but we like to think we do it rather well. We also had to make sure that the considerable amount of content on the site was both reassuring and informative, as women going in for anyone of IGO's procedures likely have quite a few questions.
Read 7 Essential Content Marketing Tips for Your Business
3. Advanced Bifurcation Systems (ABS)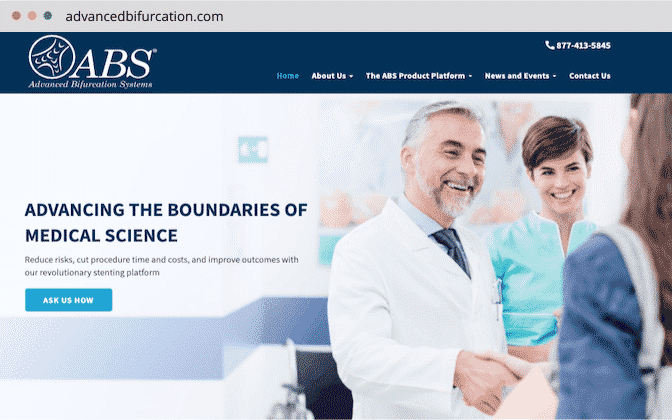 This company is similar to RC Imaging in that they provide medical equipment to businesses, but ABS's products are highly technical and specialized. As such, we had to go much more in-depth into the descriptions of their products to showcase the company's innovation and thought leadership. 
Because of the highly technical nature of their products, we worked closely with ABS to ensure the copy met their standards. After we satisfied their requirements, we applied our B2B expertise as usual, and also implemented various supplemental tools including video embedding, an online article reader, event manager, and more. The result is a website that demonstrates and bolsters the client's strong reputation.
Get a FREE quote on Marketing Services by Pronto
4. Seven Bridges Therapy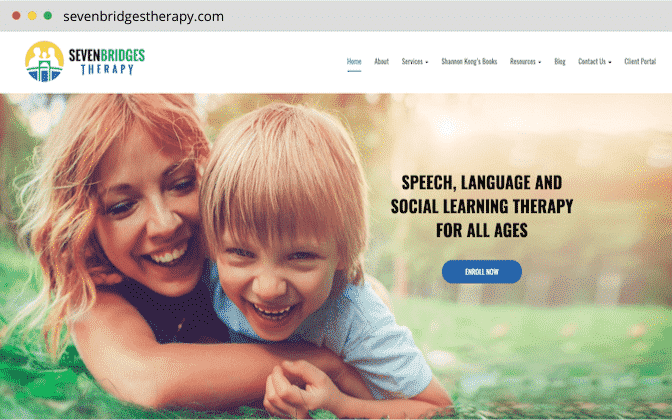 This company helps children and young adults with speech and communication difficulties by administering therapy at schools, homes, and over the internet. Their intended audience is slightly different than typical healthcare facilities, so we had to keep this in mind throughout the entire website building process. 
Whereas some medical facilities wish to convey safety, the therapists at Seven Bridges Therapy work to create more normal lives for their patients, so our design and aesthetic are much more active and playful. And since the audience is mostly parents with young children, our copy balances technical explanations with easier-to-understand language so as to convey expertise while not scaring people away with too much clinical jargon.
See Why I Left Squarespace for a Managed WordPress Website with Pronto
Better Marketing for a Healthier Bottom Line
If you need a website for your medical industry business, work with Pronto, and get one tailored to your sector, audience, and mission. Our extensive experience and diverse expertise mean we can craft Healthcare Websites that attract more patients, sell more devices, or whatever else you need in your corner of the healthcare industry