If you're in the cannabis business, then you know potency is key. And not just the potency of your products, but the potency of your website.
Does your website hit smooth and leave users wanting more? Or does it offer a dry and forgettable experience?
In the weed biz, a catchy domain name and hosting is a good start, but perhaps most critically, you need a website that can handle direct orders and payments.
The good news is that WooCommerce is the perfect solution for cannabis businesses. Not only is it palatable for any sized budget, but it's also easy to use and has all the features you need to succeed.
Consider these benefits of using WooCommerce to power your budding business:
An affordable solution: With WooCommerce, you don't have to sacrifice quality or features in order to save money. In fact, it's one of the most affordable eCommerce platforms on the market today.
Easy to use: Setting up and using WooCommerce is a breeze, even if you're not a tech expert. And if you do run into any issues, there's plenty of documentation and support available to help you out.
Feature-rich: WooCommerce comes packed with all the features you need to succeed, including built-in payments, shipping integration, product management, and more. Plus, as a compliment to WordPress, there are tons of plugins and add-ons available to extend its functionality even further.
How Much Does Woocommerce for Cannabis Businesses Cost?
WooCommerce is one of the most popular platforms for selling products online today, but how much does it actually cost to develop a WooCommerce-powered website on WordPress?
The answer depends on a few factors, including the size and complexity of your website, the hosting plan you choose, and whether or not you need to purchase any additional plugins or themes.
Typical pricing will likely start at around $10K, and for large or complex eCommerce sites, you'd be looking at double or triple that cost.
Choosing the right agency, however, can make a big difference in keeping your website cost affordable.
At Pronto, we can offer cannabis websites for as low as $5,420!
The right agency will be able to help you with everything from choosing the right WordPress theme for your site to developing your eStore on WooCommerce. They'll also be able to offer advice on plugins and add-ons that can take your cannabis site to the next level.
A good WordPress agency will be able to save you money on hosting, domain names, and other WordPress-related expenses. They'll also be able to offer discounts on WordPress themes and plugins.
When it comes to choosing a website design agency, experience with WordPress and WooCommerce is a winning combination. Choose a company that has both and you'll be in good hands.
Pronto Can Help Bring your Cannabusiness to Life Online
Pronto Marketing has been chosen by 10Buds.com as a top cannabis web designer, a proud recognition that lends to the direct experience our website experts have in the cannabis industry.
Take a look at some of our recent cannabis WooCommerce site builds:
Royal Blunts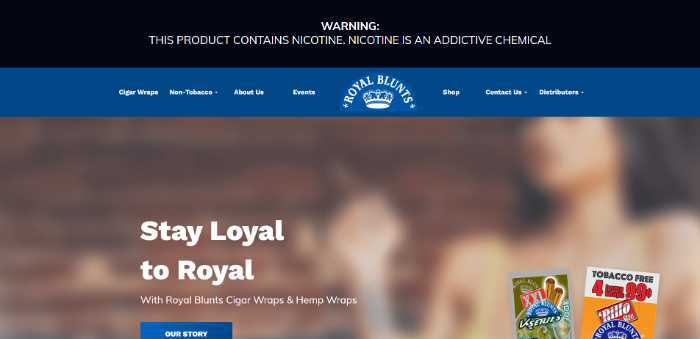 Royal Blunts offers an array of cigar and hemp wraps for rolling marijuana and/or tobacco. Our team implemented WooCommerce to allow the retailer to sell products directly from their site.
True Hemp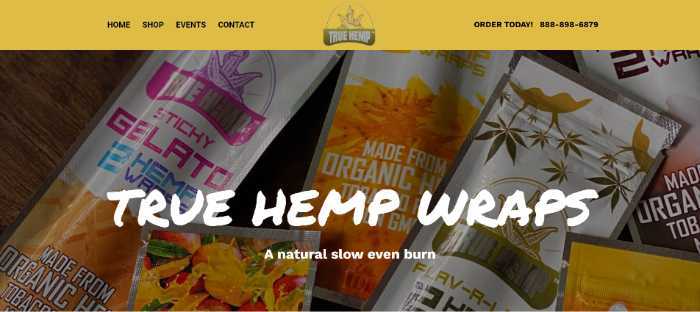 True Hemp is a blunts retailer that also sells products directly from its site. Like Royal Blunts, our team set up WooCommerce to allow visitors to browse True Hemp's product catalog, add to cart, and check out.
Both of these sites came to life under a time-tested production process. Thanks to our 14-plus years of experience, our clients barely had to lift a finger beyond providing their company's brand brief, color scheme, and logo.
With full design mockups and site maps provided, all our cannabis industry clients have full say on how their business will be delivered online. And once the site is built, we have the in-house team to support it on an ongoing basis.
Conclusion
If you're looking for a functional way to launch and grow a cannabis website, WooCommerce is the right choice for you. It's easy to use and comes with all the features you need to be successful out of the gate. Plus, with the right website design agency, you can keep development costs down while keeping your site's quality high.
So, if you're in the market for an affordable cannabis website today, Pronto can help bring your vision to life online with WooCommerce. Contact us today for a free consultation.