Is your MSP not maximizing the potential of its Google My Business page? Watch our webinar recording or read further to find out how to get the most out of Google My Business for MSPs to generate more leads and put your firm on the path to greater success.
Why is Local SEO Important?
As 46% of all Google searches are for local information, you could be missing out on thousands of eager customers who want to buy in your area if you do not optimize your business for localized search.
How do you optimize your firm's online profile to rank highly in various markets? Read on to find out how to get your GMB profile at the top of Google search engine results!
Your Local SEO Checklist to Rank in Multiple Markets
7 Resonating GMB Statistics
56% of actions on Google My Business listings are website visits
84% of the time a GMB profile is found via organic search vs direct search
Complete Listings are 7x More Likely to Get Clicks 
"Near me" type searches have increased by 900% since 2019. 
5% of monthly views on a Google My Business page result in a conversion.
82% of consumers read online reviews for local businesses. 
92% of searchers will pick businesses on the first page of local search results.
GMB Setup – The Full Checklist
The first step you need to take is to ensure you have the correct information in your profile. No potential client is going to have a very high opinion of a local business if they can't put in the correct business location or business hours.
Consistent postings give you an advantage over local competition, granting you the opportunity to market events or specials directly to your ideal consumers. It is essential to reassure potential customers (and Google) that you are still operating by posting images, specials, announcements or even simply a rundown of what's happening in your workplace. Doing this will demonstrate that you're staying active and engaged with the public.
Also, make sure your categories are optimized and targeting the most relevant search terms. To ensure the public is aware of your services and products, make sure to list your firm in its proper category on Google. People have specific searches rather than sifting through results for "local businesses" or anything else so general. It's important that your business appears in relevant searches by selecting accurate keywords.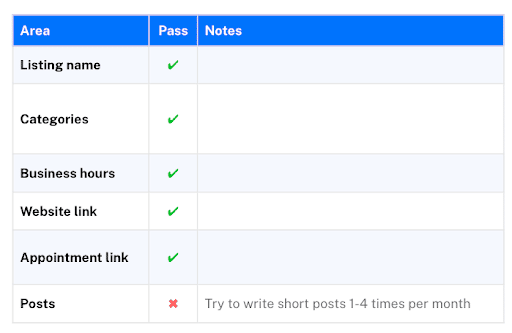 Q&A's can be as simple as some FAQs from your website, or more topical themes updated monthly. You should address inquiries swiftly. It's a great opportunity to demonstrate both your understanding and experience, so that anyone visiting the page can be sure of the trustworthiness of you and your team.
Reviews are the real engine in your GMB marketing. Frequency & ratings pushing you higher, whilst delivering increased efficacy in the process. If you want to rank higher on GMB and gain more leads, collecting 5-star solid reviews is essential. Reach out to happy customers of yours and politely request that they leave a review. Your efforts will certainly pay off in the long run!
Duplicate listings can interfere with a 'direct searchers' ability to find you. It means that there is a listing for one or more of your managed service provider locations that has the same business address as you. You can either delete the duplicate listing if it isn't verified, or you can report the issue to Google.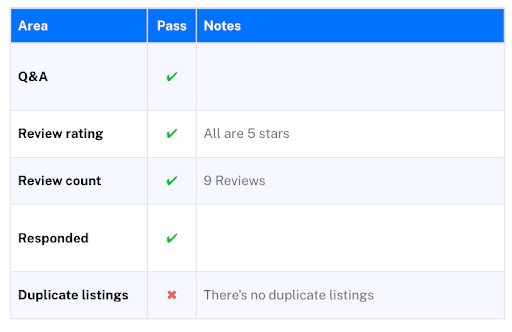 Website Schema Markup – A quick fix with a WordPress plugin that adds "rich snippets markup".
GMB Embed – The more places your map is visible, the easier it will be for people to request directions and see your most recent reviews. It's vital that you embed your Google My Business listing onto your website.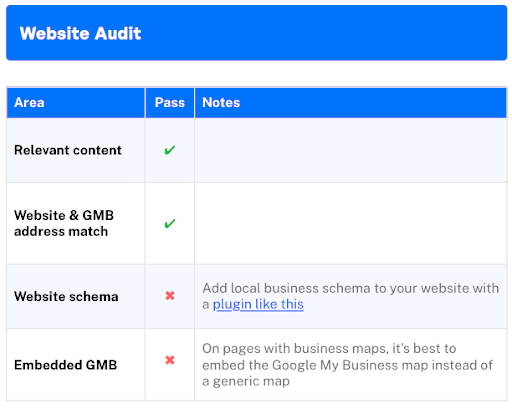 Melissa Address Check – Use this tool to ensure that your address passes the USPS & Canada Post standards.
Postcode in the city – A familiar zip code is a shining beacon for local searchers!
Local Number – Don't put off anyone from phoning in with a generic number that screams "automated voice greeting + hold music in 3…..2…..1". Have a local number that lets potential clients feel that they will be speaking to a real person in their area when they call.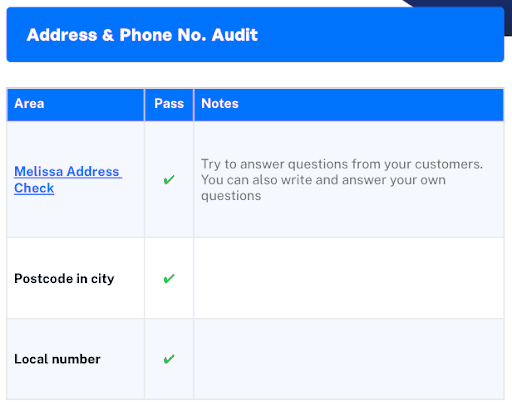 GMB Categories – Less is More
There are over 3,500 different category listings for Google My Business, and the temptation might be for a company to try and list themselves in any relevant or semi-relevant category. Better to go for a few well chosen keywords – between 3 and 5 is recommended.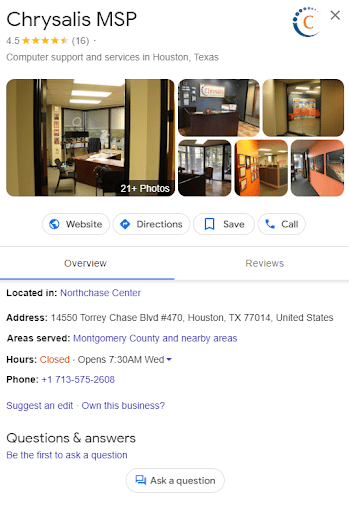 Spy on the competition (View Source> "Ctrl F"). Begin by exploring a competitor's business on Google Maps (ideally on a desktop). Input the primary sector of your rival's company and examine the highlighted text to its right. You'll discover additional relevant terms that look like categories – these are their secondary categories.
Import Multiple GMB's – More is More
If you have an MSP with multiple locations, you will want each one to be listed, visited and updated regularly. To add more locations to your Google My Business profile, simply do the following:
Sign in to GMB and access your dashboard
Find the "Add business" drop-down menu
Click "Import Businesses"
Download the template and fill out information for your locations
Import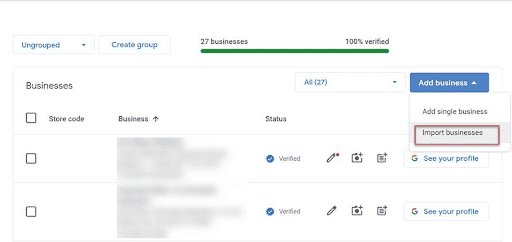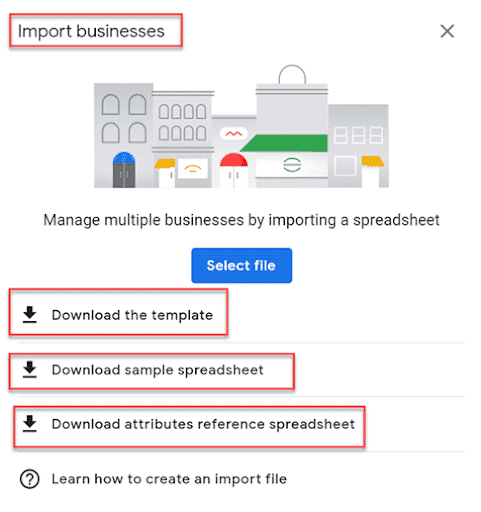 GMB and Local Citations – Where to Start
Creating citations may not be costly for an organization, yet it can require a significant investment of time. For most businesses, obtaining backlinks from reliable websites is a tough activity that should be delegated to a search engine optimization specialist if possible.
However local reviews are worth their weight in gold, and no-one who wishes to optimize their GMB profile can afford to neglect citations.
You need a directory business listing for every respective GMB/service location. 
Industry citations also have great relevance. You should aim to be seen as a champion in your field
Build citations for each service location. It's not enough to have reviews for only one location.
Don't overlook the power of B2B directories with testimonial platforms. – Websites such as Clutch & Upcity offer independently verified reviews that can do wonders for your MSPs online reputation.
Maintain a consistent NAP profile across all addresses (including any potential future office address moves). Google does not take kindly to inconsistent NAP profiles, and this will severely affect your rankings.
For more information about how to build citations, take a look at this blog from Ahrefs.
Reviews – Frequency, Quality, and Rating
Quality
The most basic thing you can do to ensure high quality reviews is to be good at what you do! If your MSP is doing a poor job then good reviews are going to be as rare as hen's teeth.
It's not just you, but your whole company that needs to focus on customer feedback. Managing your firm's reputation online should be a top priority if you want to succeed.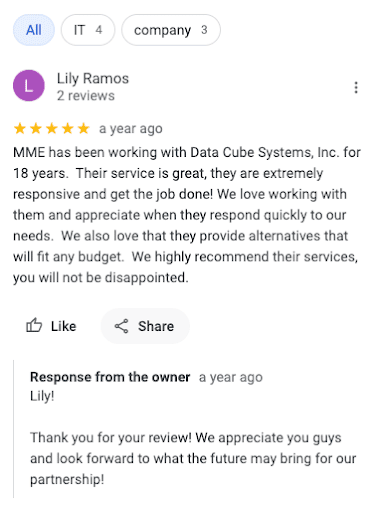 If you receive negative reviews or mediocre feedback, you should reach out to your client. A response from your company can go a long way to soothing angry customers' ruffled feathers.
When you request reviews from a client, you should be open about what you want from them. Point out the significance of GMB and how it affects your business. Ask customers to include an example, a location mention, and the product they got from you.
You get a little boost from reviews with photos attached, plus they are an effective way to add a personal touch to the sales process – from someone enjoying their meal, to another beaming with pride for their newly-renovated kitchen (or structured cabling).
Frequency
Google My Business is as important for B2B as B2C. Businesses and private consumers alike use GMB in their searches. A good rule to go by is to take the next best firm's reviews and aim to do better.
Having a strong network can be invaluable in helping you build your company's online presence. Whilst recurring work is the holy grail in the world of MSP, a good project can open up the door to a referral, one time revenue boost, and a way to boost review numbers.
Make it easy for clients to leave reviews, such as by providing QR codes or sending automated emails (you can use these free email templates from WordStream).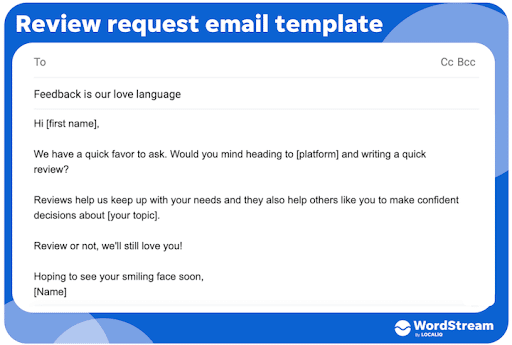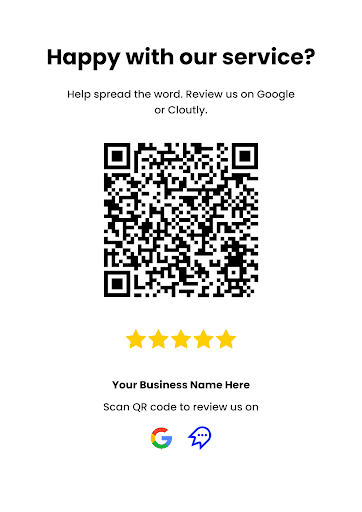 Referral programs – win-win offers, such as raffles for the 'best/most detailed' reviews are a way to encourage those who hadn't written a review to do so, and plugs a gap in your 'frequency' challenge.
You should also use feedback software like Simplesat, an invaluable tool with customizable surveys and designs that lead to higher response rates, and a great way of measuring customer satisfaction while identifying areas where your firm can make improvements.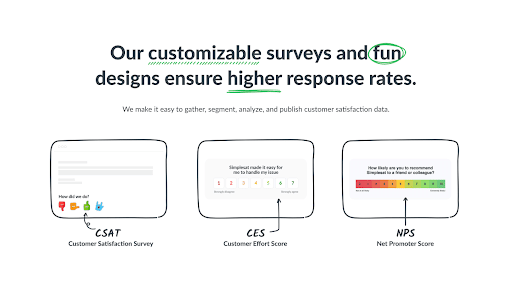 Keeping on review requests is difficult, but something that is worthwhile. Develop a process and ensure it's followed internally, or that you liaise with a firm who can help you with it. If you can set yourself up properly, you should have a system that makes customer feedback simple and automated.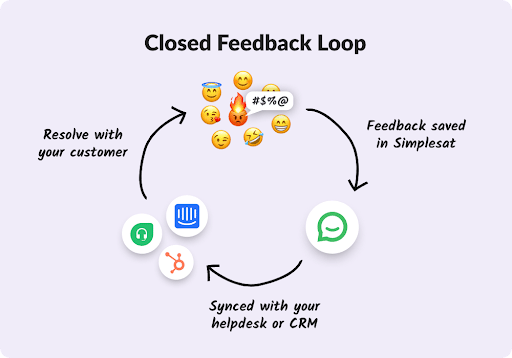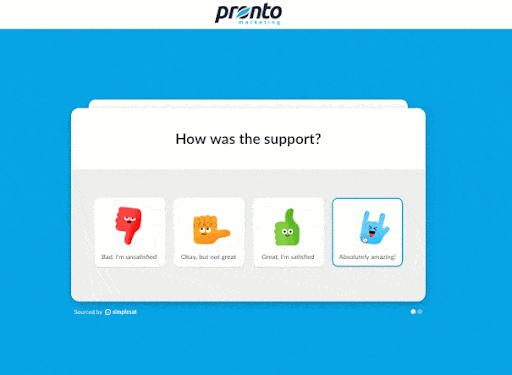 From Review to Referral 
As with any firm, your MSP needs to manage its reputation carefully, and there are a few things to consider when doing this.
First you should track customer milestones and satisfaction with software (like Simplesat). Without it you won't have a clear picture of how your firm appears to users online.
You can also create a referral scheme to reward customers who give positive/constructive feedback. It's a simple reward system for customer loyalty and helps to secure repeat business.
Timing is another factor to consider when asking for reviews. You need to reach out when your customers are at their highest point of positive engagement. That review might not be so glowing if you ask your client for a testimonial a few weeks or months after the project is complete, so it's best to strike while the iron is hot.
SEM for SMBs
Google My Business is not the be all and end all of online marketing. It is just a part of an overall Search Engine Marketing (SEM) strategy that your firm should be implementing.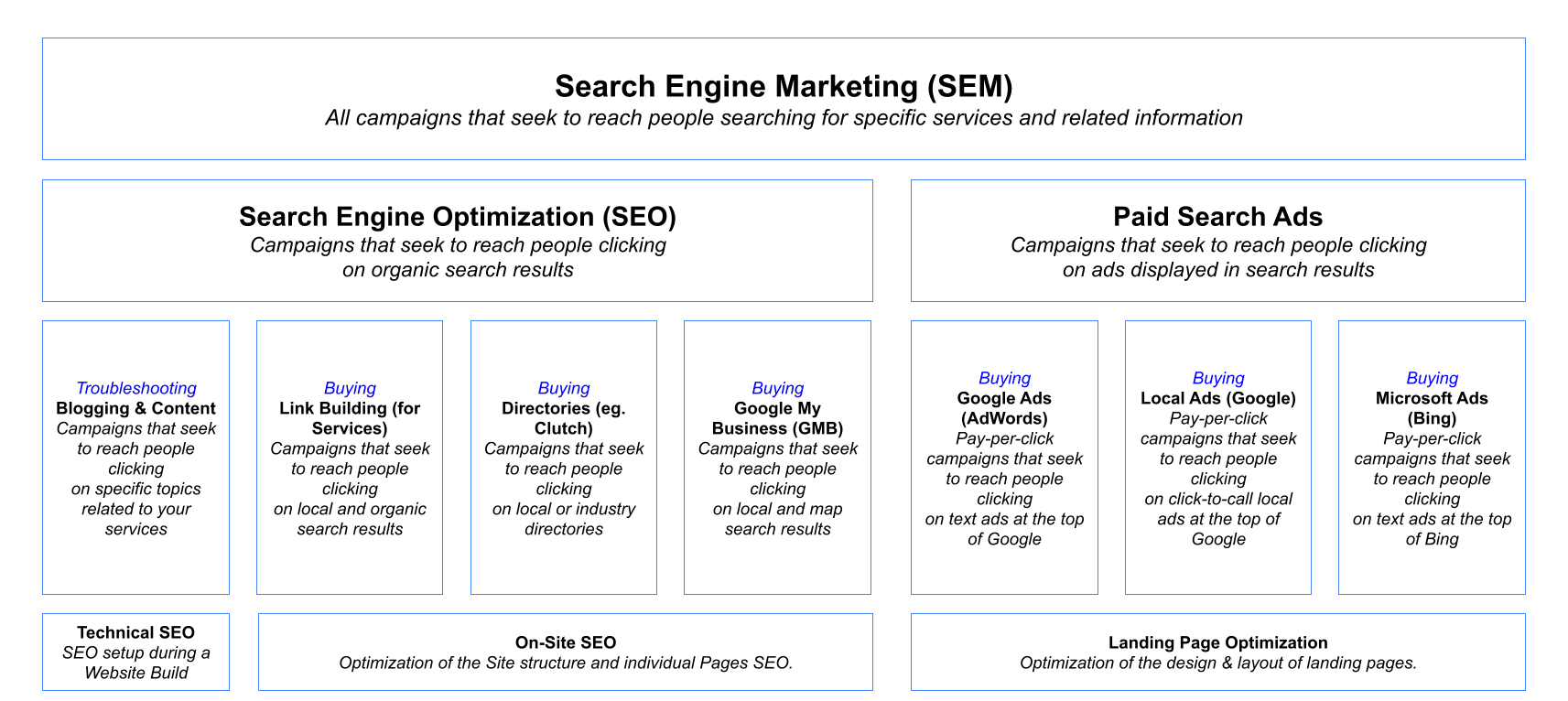 Many companies make the mistake of investing too much in one aspect of their SEM and neglecting others. When done together, your marketing strategies will complement each other and be far more effective.
If you want to read more about how good GMB and SEO management can take your firm to the next level, read this case study about how we helped an IT firm increase its organic traffic by 150%.
An Optimized GMB Profile in Action (Case Study)
Fresh Fit is a health food store in Oklahoma that had a Google My Business profile but lacked the resources or the expertise to put it to work as an effective lead generator. So they reached out to us at Pronto to find a solution.
The Pronto team conducted a GMB & SEO audit to find areas that could do with improvement, and found that it lacked posts, Q&A's, pictures and reviews, and it also had no keywords that could help it appear near the top of search results.
They updated the correct business information on the profile, as well as added citations and target keywords to help boost Fresh Fit's rankings, before finally they created a content calendar with a schedule to publish three or four times a month.
The results – an increase of over 2000% in website visits, 4550% in direct phone calls, and over 1800% in direction enquiries.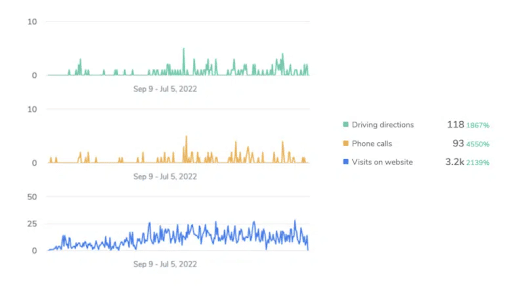 You can read more about how we helped Fresh Fit optimize their GMB profile here.
There is also this case study about Data Cube Systems, an MSP that leveraged our GMB management services, leading to a 365% increase in website clicks and a 400% increase in calls.
Conclusion
Optimizing your Google My Business profile is important for MSPs. You want potential customers to be able to find you easily and get an idea of what services you offer and how you can help them.
By following the detailed tips in this blog post, you should be well on your way to optimizing your GMB profile and making it work for you. If you need more help or have questions about anything we've covered here, don't hesitate to reach out. We're always happy to help our clients get the most out of their online presence.
You can begin with a Google Essentials Audit, where you can see how your firm lines up against the competition in Google search results and discover new avenues for earning more revenues and ranking higher. At a very reasonable $200 for a full audit, it's a quick and cost effective way to get started!
Contact us today to find out more about how we can take care of your GMB profile and make sure it's working hard for your business.